I'm Andy McCord AffIMI
IMI (Institute of Motor Industry) Certified Professional Tuner
Why Getting Your Engine Tuning Carried Out by a Professional is the Only Sensible Choice
As a car owner, you may very well have seen advertisements for engine tuning online, social media, Facebook marketplace or even at your local garage.
However, as with most industries, you'll get great, fully equipped, fully qualified professionals, but you'll also get those who provide the service without the necessary knowledge and with substandard engine tuning equipment.
The problem is that not only can you end up Not Getting Value for Money when you choose the wrong company for your engine ecu remapping, but you can also Actually do Some Real Damage to your car.
And here's why…
It's a Highly Specialised Skill
Even if your engine tuning or ecu remapping is performed by a garage mechanic, it's unlikely they'll have the necessary IMI (Institute of Motor Industry) certification. The person performing the work may not be suitably qualified and with a highly complex job like this, lasting engine damage can occur. I have successfully completed the IMI approved Professional Tuner Training Programme and am also a member of the IMI simply because of their commitment to ethical conduct. 
Facebook Marketplace is notorious for people advertising ECU remapping, a remap is one of the single biggest thing that can influence how your vehicle performs, yet check out some of these peoples profiles. Making claims such as 40% more power and 20% fuel savings, have many different accounts and aliases. It's really important to check their profile and ascertain who they really are, are they qualified to carry out the work and should you need to contact them do you have more than a mobile phone number, after all a professional would have nothing to hide right?
Using the Right Equipment
If you choose an unaccredited engine tuner, there's a very good chance that they won't be using genuine, high-end ecu remapping and engine tuning equipment.
That's because the right equipment and subscriptions are expensive, but for good reason, as it massively cuts down on equipment-related issues and is supported by the world's leading manufacturers.
Less reputable, unqualified operators will often buy cheaper, poor-quality cloned equipment from China which is not only unsupported, but they've also been known to damage ecus during the remapping process due to communication errors.
We are here to help you safely unlock the potential of your vehicle.
When you opt for a reputable specialist engine tuning professional they will have genuine tools, correct supporting equipment and public liability insurance.
This means you will have peace of mind knowing your vehicle is in safe hands, after all a professional has a reputation to maintain .
Choosing your tuner based upon cost alone without checking their setup means that you are likely to get the work done by someone who isn't qualified to be carrying out the tune and you may be left disappointed in the outcome and  often with no where to turn to to correct your vehicle afterwards.
Amateur's that use cloned equipment and substandard map files from goodness knows where, don't care about their reputation either as they don't have one.
IMI Certified Professional Tuner
5 Star Reviews across multiple platforms
Genuine Tools & Equipment
Public Liability Insurance
Trust The Experts
If you required brain surgery, you wouldn't let someone you hadn't met with no qualifications have a go based upon him being cheap and having a set of instruments he'd managed to get cheap off eBay, that'd be the wrong choice, right? 
We use only the best, cutting edge equipment and we have a great reputation with our customers.
This is illustrated by the unbiased customer reviews from Facebook and Google we receive which you can view here.
We are able to tune the vast majority of modern vans and cars to help achieve peak engine performance and get the most out of your fuel spend.
If you'd like to know more about us, please visit our Facebook page or call / message us on 07867 059566 for honest impartial advice on giving your engine some specialist TLC.
Don't leave your engine tuning to chance, as it's just not worth it Trust in the experts.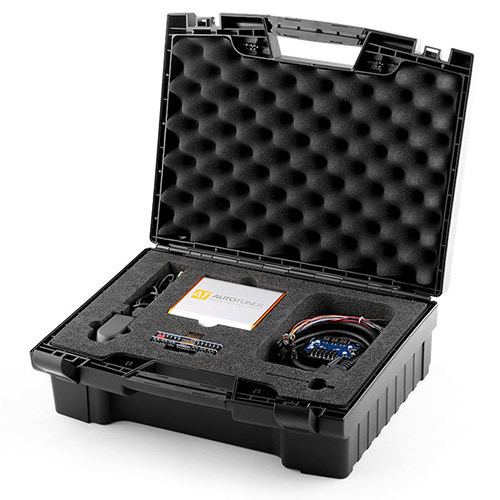 Had my Bentley Continental remapped, can't argue with an extra 110bhp and 200+nm toque. Hassle free and really good guy to deal with! Very happy the AMG next I think.
Ant Jhally
Highly recommended remapped my BMW M5 and wow what a change, very professional, knows his job very well!
Shane Christian
Amazing service! I couldn't be happier with the Remapping and I couldn't recommend Andy enough. Very professional and just a genuinely nice guy.
Darryl Cousins
Car & Van Engine ECU Remapping Covering the Following Towns and Surrounding Areas – Ashford | Broadstairs | Canterbury | Chatham | Dartford | Faversham | Folkestone | Hastings |Herne | Hythe | Gillingham | Deal | Dover | Faversham | Kent | Rainham | Rochester | Maidstone | Margate | Medway | Rye | Sheerness | Sheppey | Sittingbourne | Tunbridge | Whitstable