Customer Vehicles & Reviews
Below are just a few of our customer reviews taken directly as written from a combination of Facebook and Google, I did try to keep up by adding continuously but they keep on coming too fast, if there aren't enough here to reassure you, then please search Google for RubyTune, or visit our Facebook page.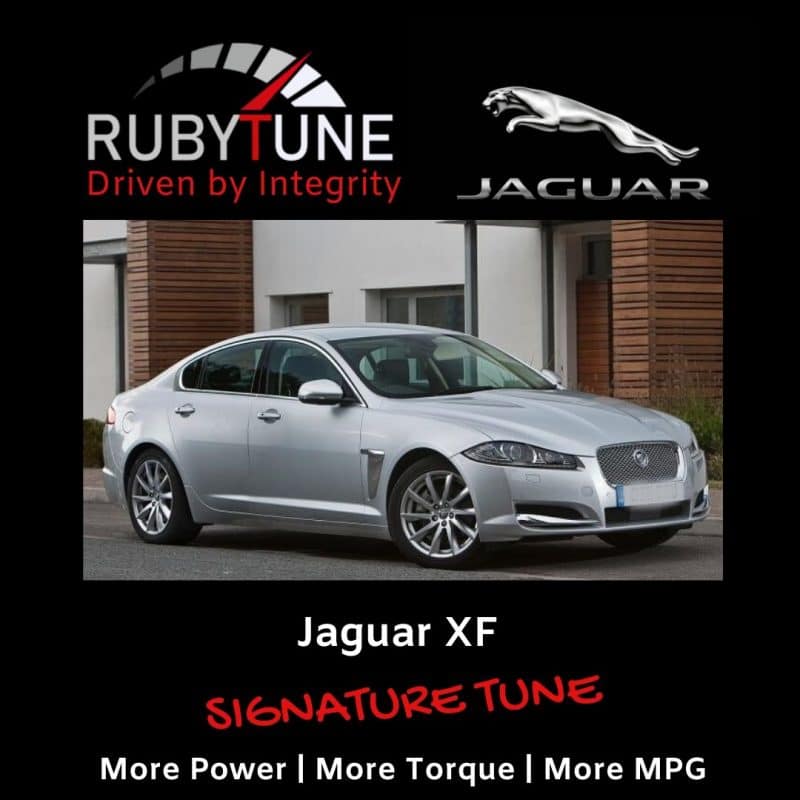 Jaguar XF Remap
Andy is just fantastic! From start to finish I can't fault his professionalism! Even during the COVID-19 precautions, everything was done keeping to the rules.
The steps taken –
1) Scan of car to make sure there were no issues
2) Access to the ECU was gained
3) Connected laptop via a connector to ECU Pins (as it cant be done on my car via OBD)
4) Backup of ECU Firmware Made
5) Flashed ECU
6) All Put Together
7) Road Test! (just me due to C-19 precautions)
8) Another Scan of ECUs
9) Payment Made
Can't fault the service from Ruby Tune. Driving the car now you can really feel the difference, the car just feels like it wants to go now! beforehand it just felt a bit slow in its response/pickup (though wasn't slow).
If you're in the South East – honestly do it and speak to Andy you won't regret it!
Now where can i go for a drive this afternoon to test the improved fuel economy?
 Ian W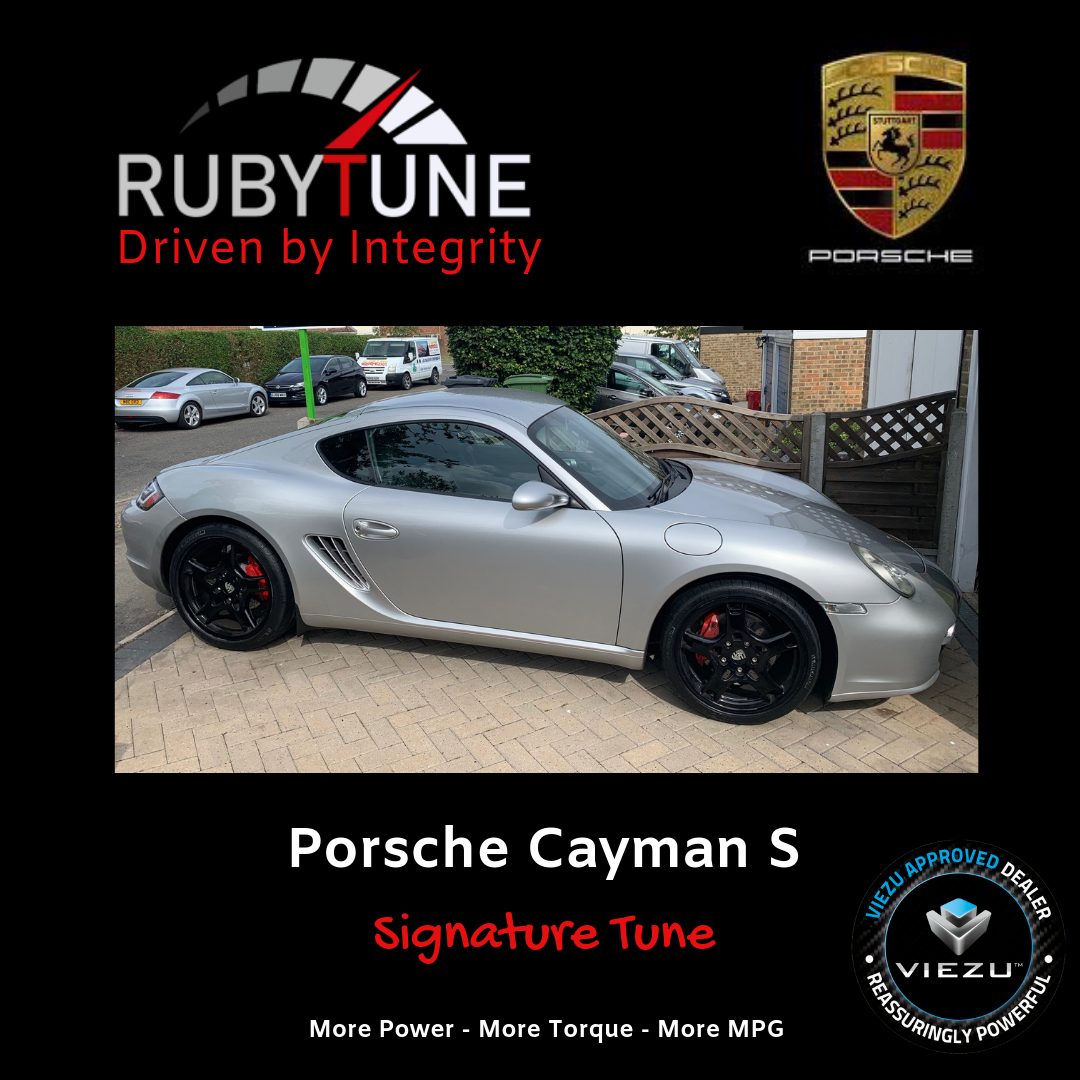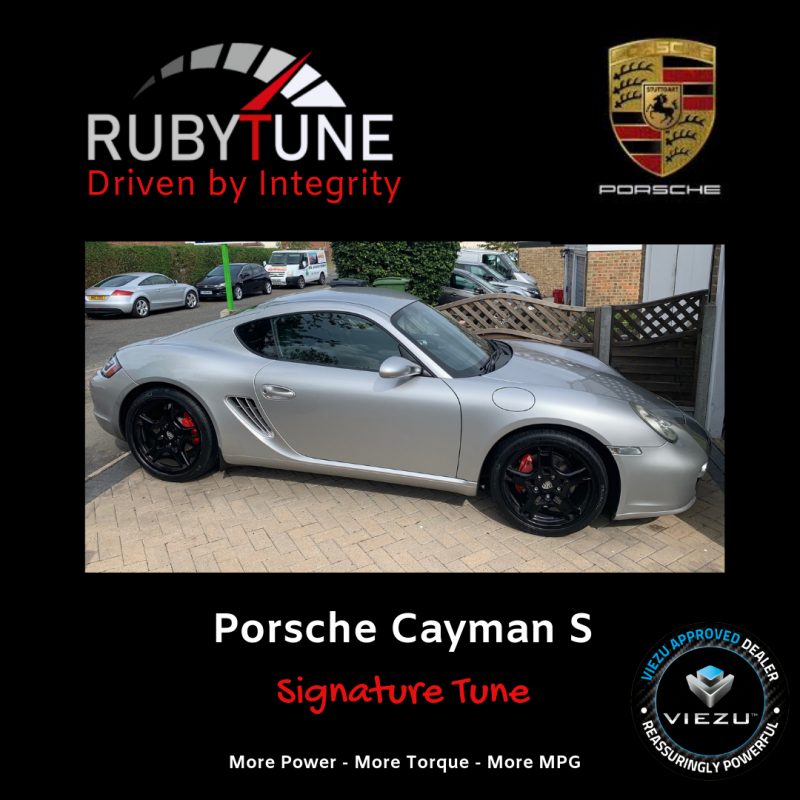 Porsche Cayman S Remap
Fantastic re-map service by Andy, very professional and a great job, really pleased with results and thoroughly recommend.
Paul Abbott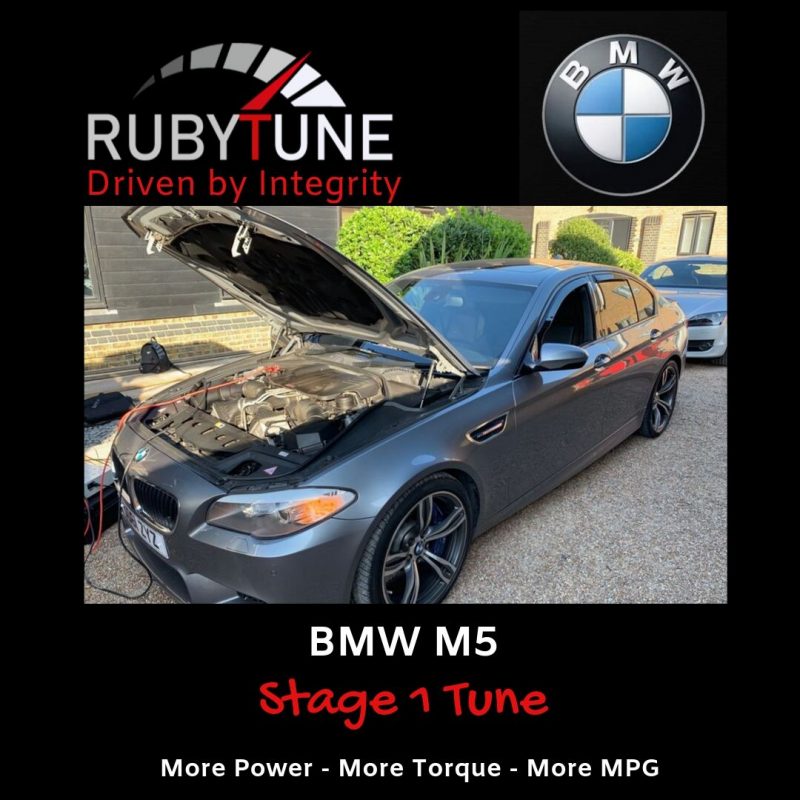 BMW M5 F-Series Remap
Highly recommended remapped my BMW M5 and wow what a change, very professional, knows his job very well!
Shane Christian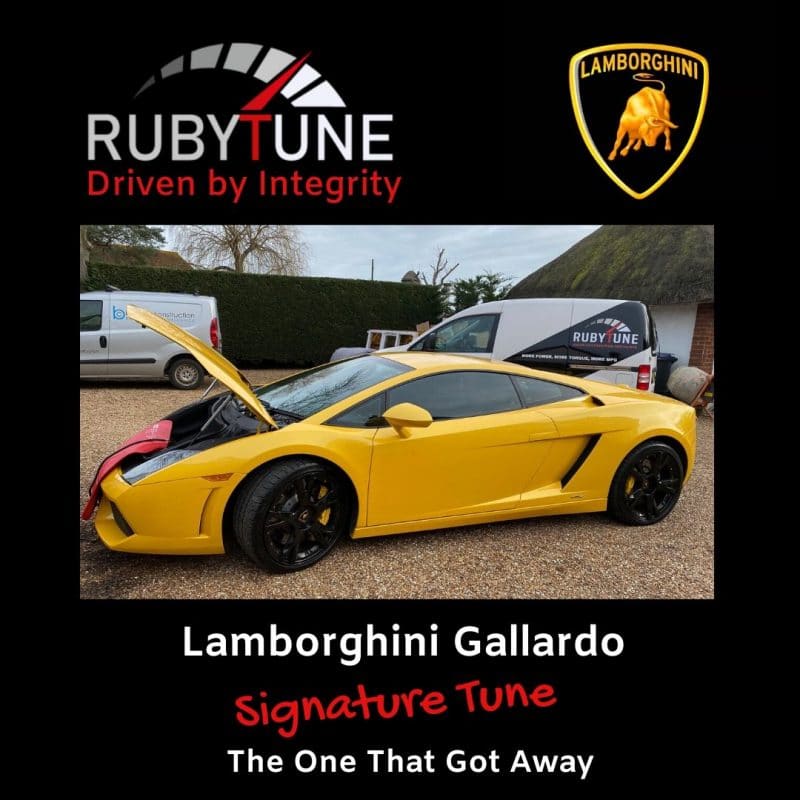 Lamborghini Gallardo Remap
Not a review, but I'm not one to miss an opportunity to show a beautiful car. If I were a fisherman, then this would have been "the one that got away", it's a long story but happy to share when I tune your vehicle 🙂
Andy McCord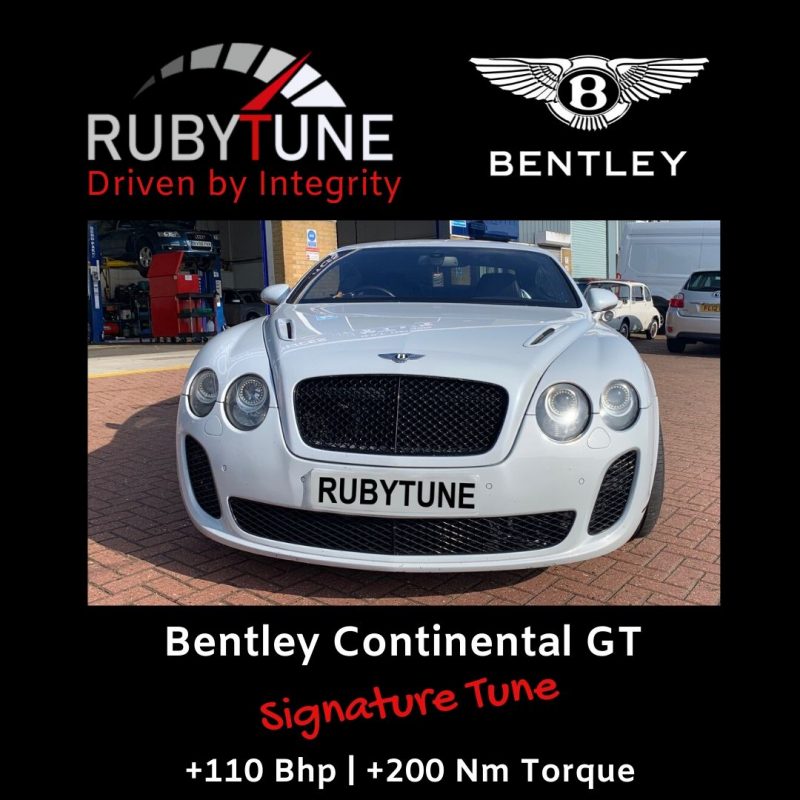 Bentley Continental Remap
Had my Bentley Continental remapped, can't argue with an extra 110bhp and 200+nm toque. Hassle free and really good guy to deal with! Very happy the AMG next I think.
Ant Jhally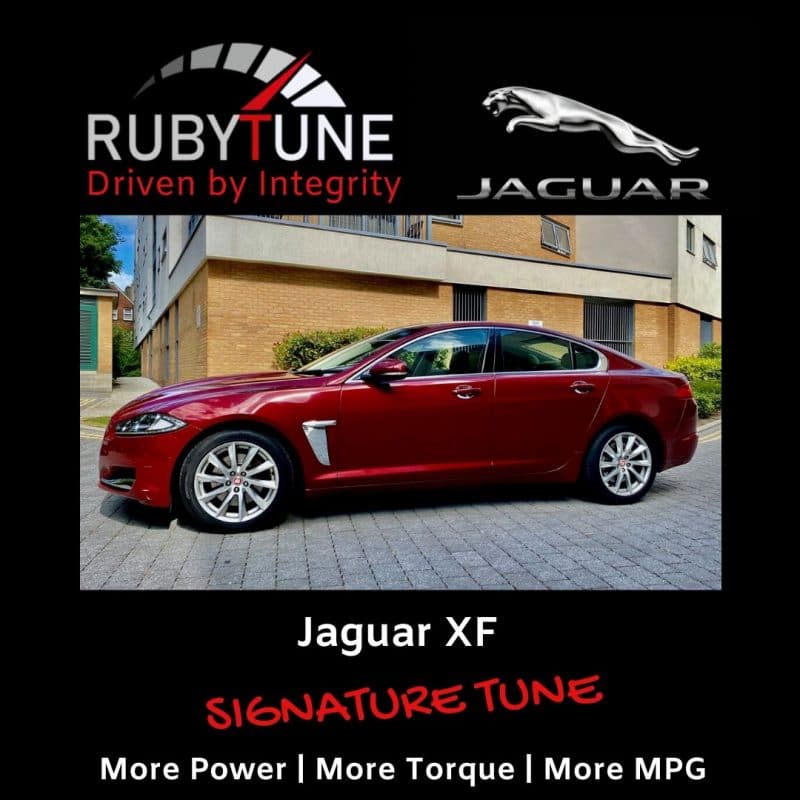 Jaguar XF Remap
Andy arrived bang on time and there's a very nice guy easy to talk with and I explained what I was looking for from this remap. he was with me for about an hour and a professional job I took the car for a test drive and noticed a vast improvement in several different ways including a lack of turbo lag on acceleration and definitely could feel an increase in power and Low Down torque. I would definitely recommend Rubytune
Thank you
Kev Simms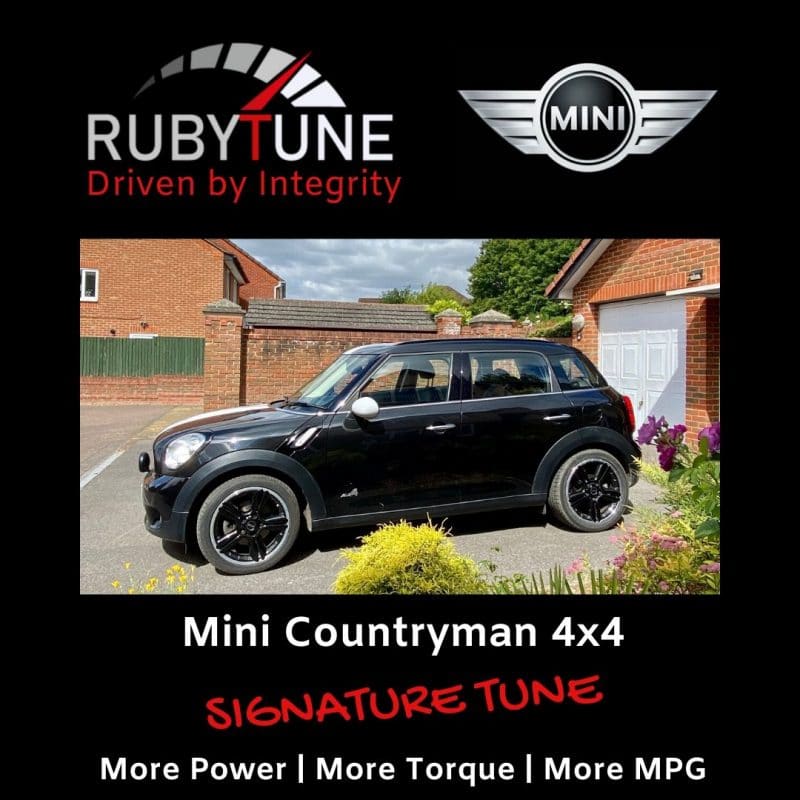 Mini Countryman Remap
⭐⭐⭐⭐⭐
Jim Harland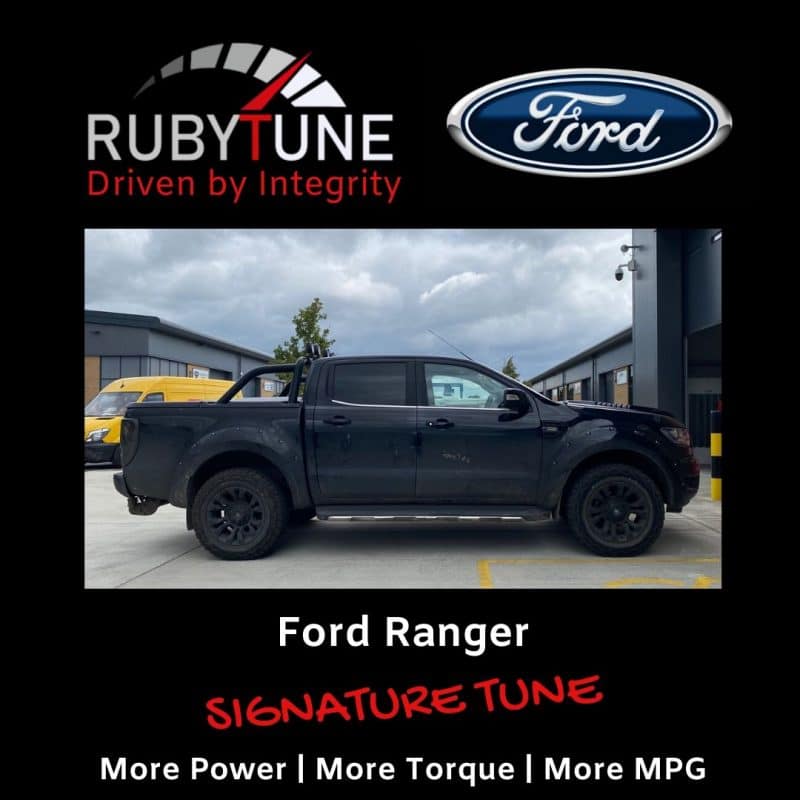 Ford Ranger Remap
I would highly recommend using RubyTune, Andy turned up on time and was very professional throughout. Over the moon with the upgrade and can really tell the difference.
Andy Parsons

Audi A3 Remap
I was a little skeptical about having my car tuned and if it would make much difference at all, I come across RubtTune, and their reviews were great. Andy arrived promptly and on time, completed the task, and asked me to make sure I was happy and test drive the car before making any payment. I didn't expect there to be much difference, I was greatly mistaken, throttle response, speed, acceleration & MPG have increased in a noticeable way. I gained an extra 40 bhp, 60Nm of torque, and am averaging 55mpg. Would recommend RubyTune very highly, and will definitely be using them in the future
Toby Hayden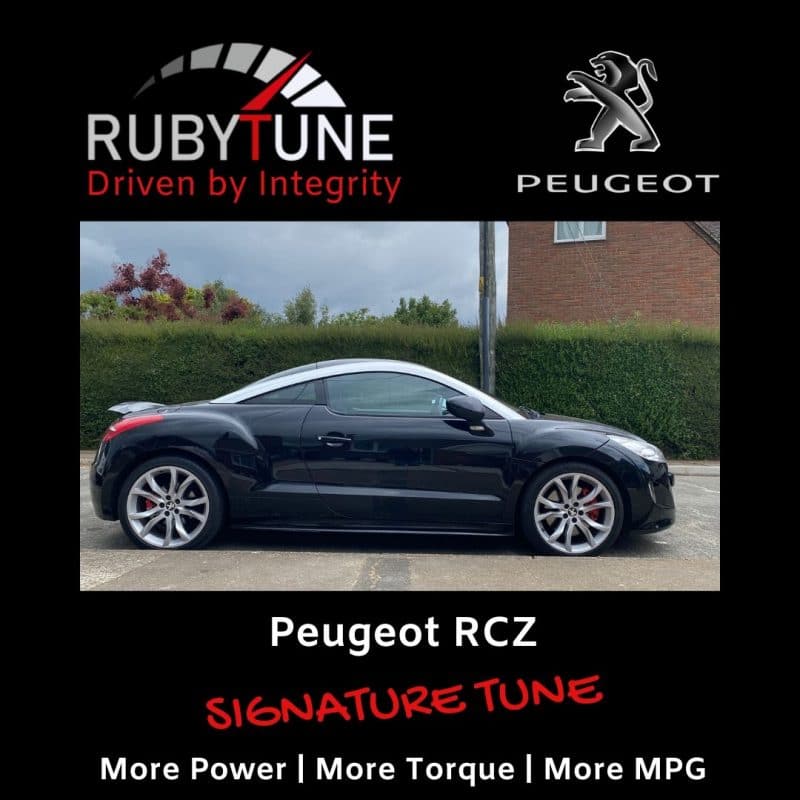 Peugeot RCZ Remap
Great job Andy, thank you, feels like a different car.. 10/10 service too! Well happy, thank you 🙂
Leigh Brown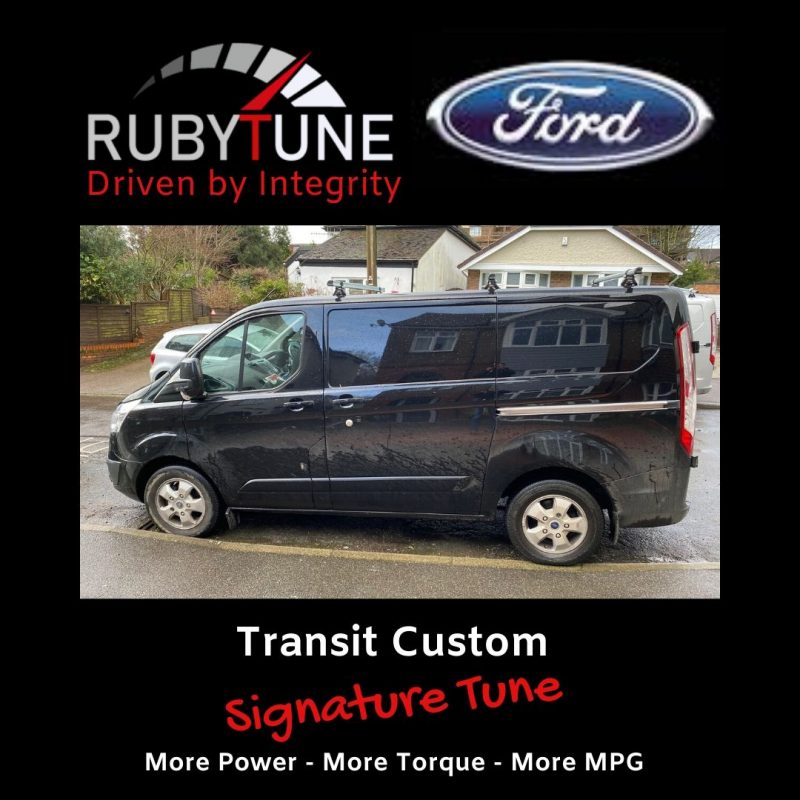 Ford Transit Custom  Remap
Just had my transit custom and BMW X3 re mapped very impressed excellent service thanks Andy great job
Darren Tapp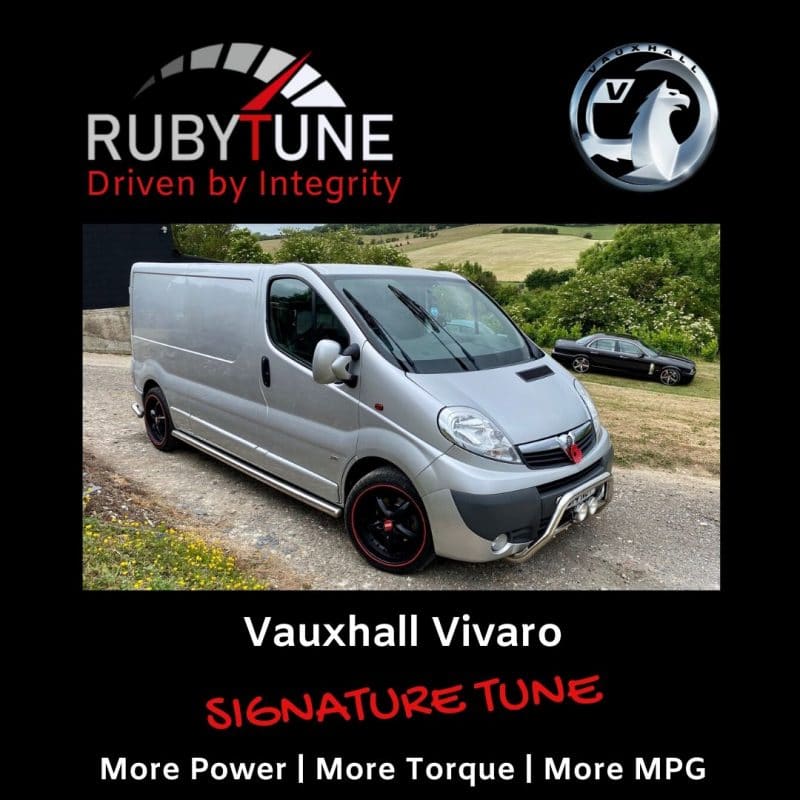 Vauxhall Vivaro Remap
This van is sooooo much better!
Dave Clarke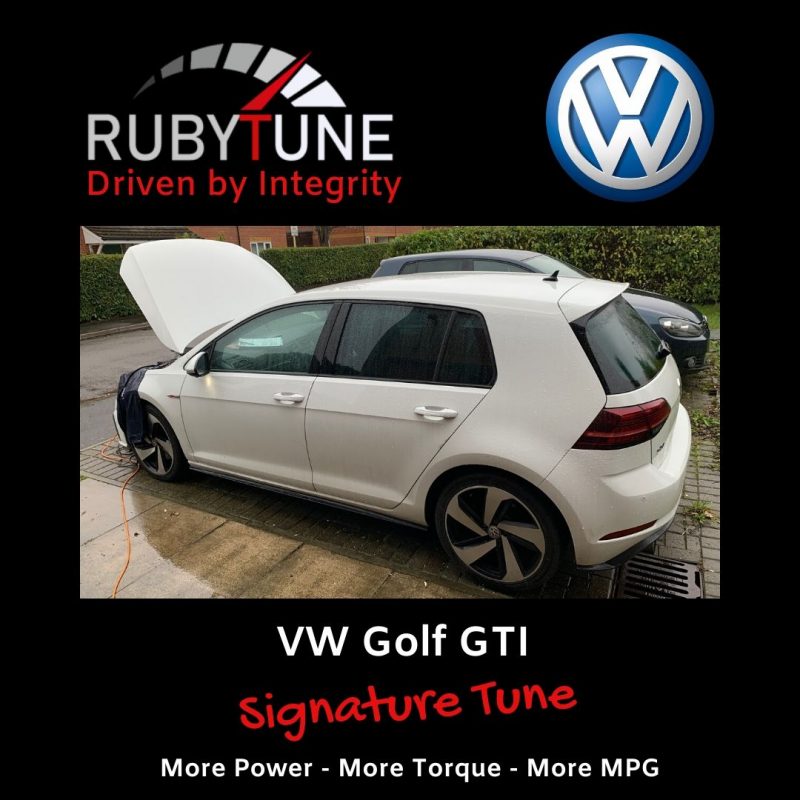 VW Golf GTI Remap
Andy provides a professional service and offered me plenty of advice before going ahead with the remap. The difference in the car is incredible, can't recommend him and his remaps enough!
Ben Boddy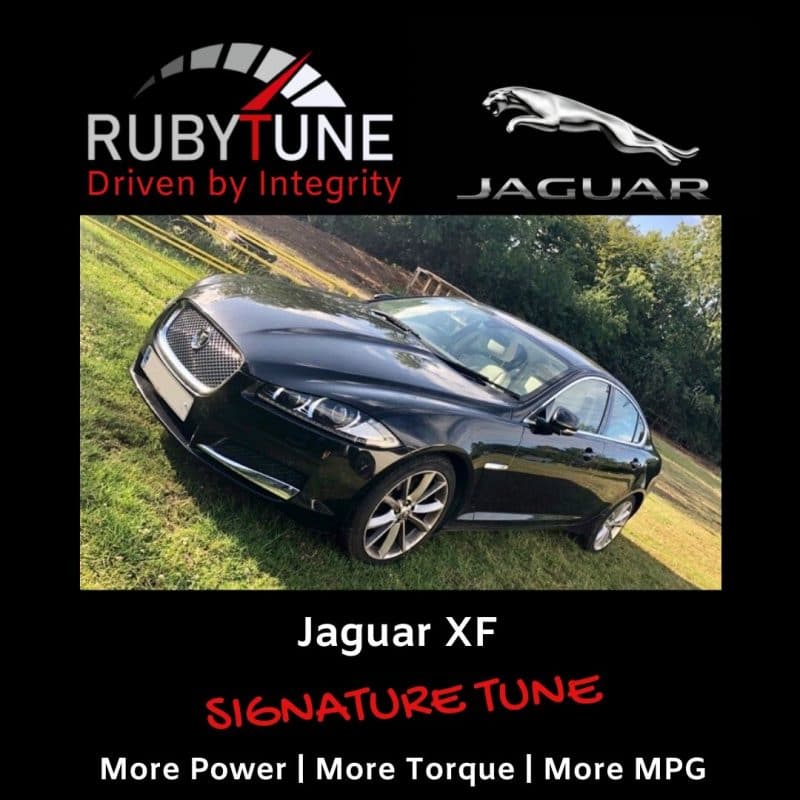 Jaguar XF Remap
After having the remap by RubyTune the car is now phenomenal! It has the get-up and go that it should have had all along! The flat spot when accelerating is now gone too. However, the car is just as smooth to drive as beforehand, with the added bonus of a few mile miles per tank and a lot more smiles per tank!
Ian White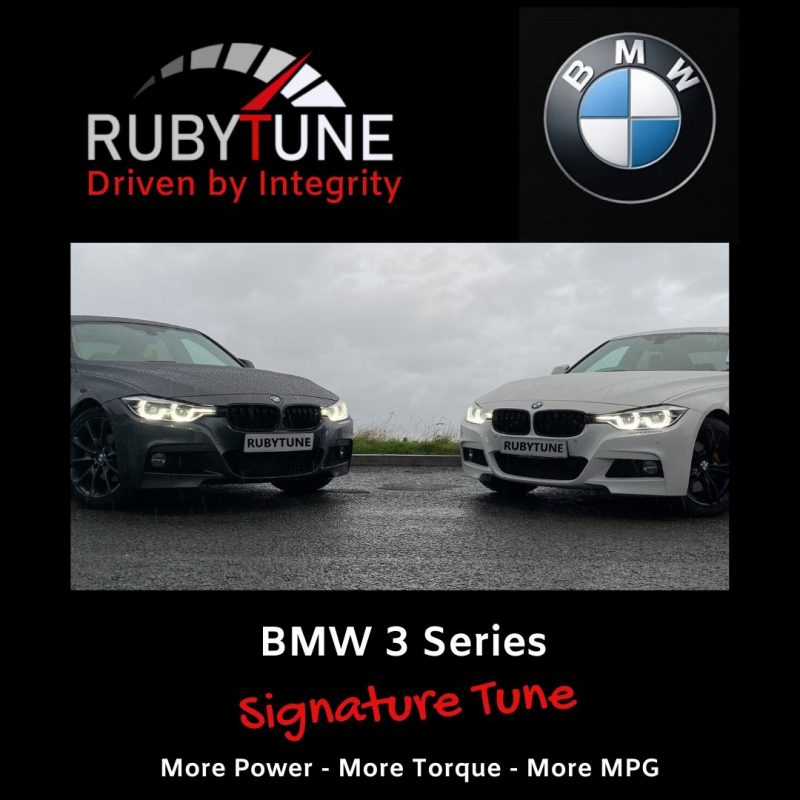 BMW 330D Remap
Mapped mine and my friends 3 series today. Andy was very knowledgable and I am over the moon with the output my car now has! Couldn't recommend him enough

Justin Stanley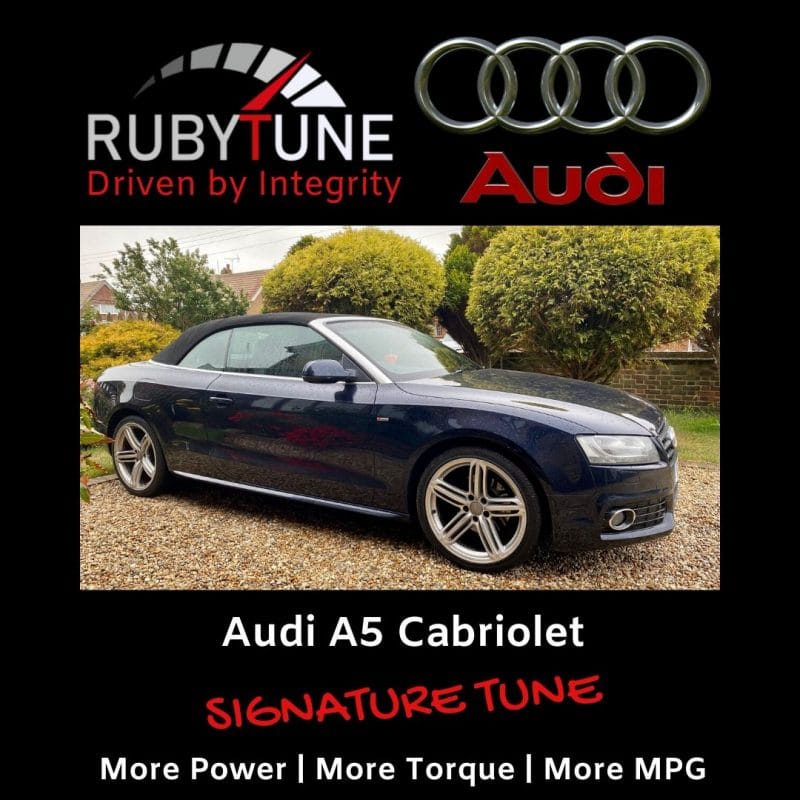 Audi A5 Remap
We are both so pleased with how the car performs now, great work thanks.
Julian Dawson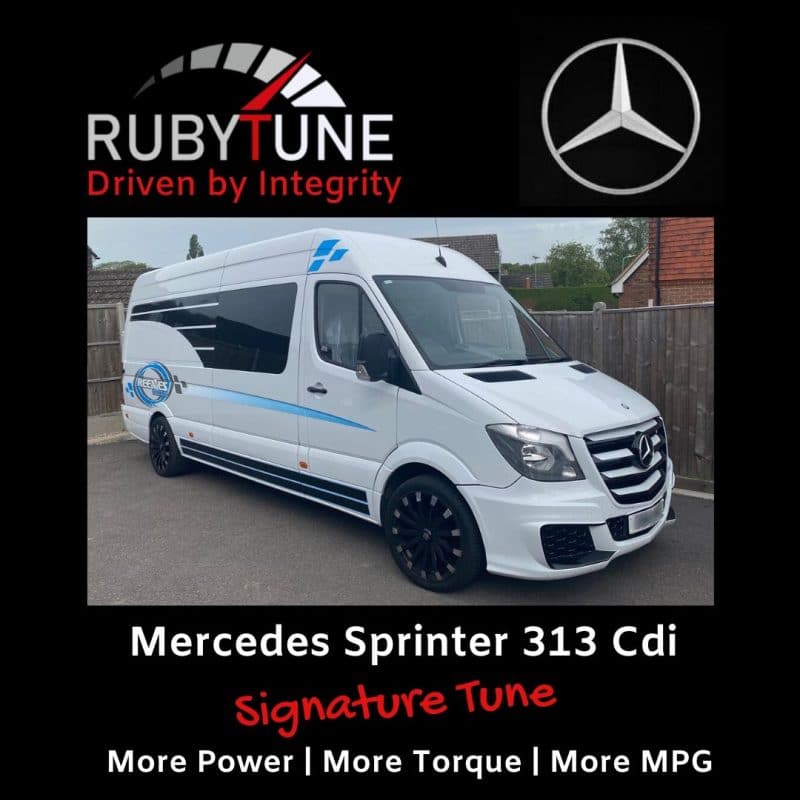 Mercedes Benz Sprinter Remap
These lads remapped my van this morning…proper job…it's a weapon now …cheers.
Tim Reeves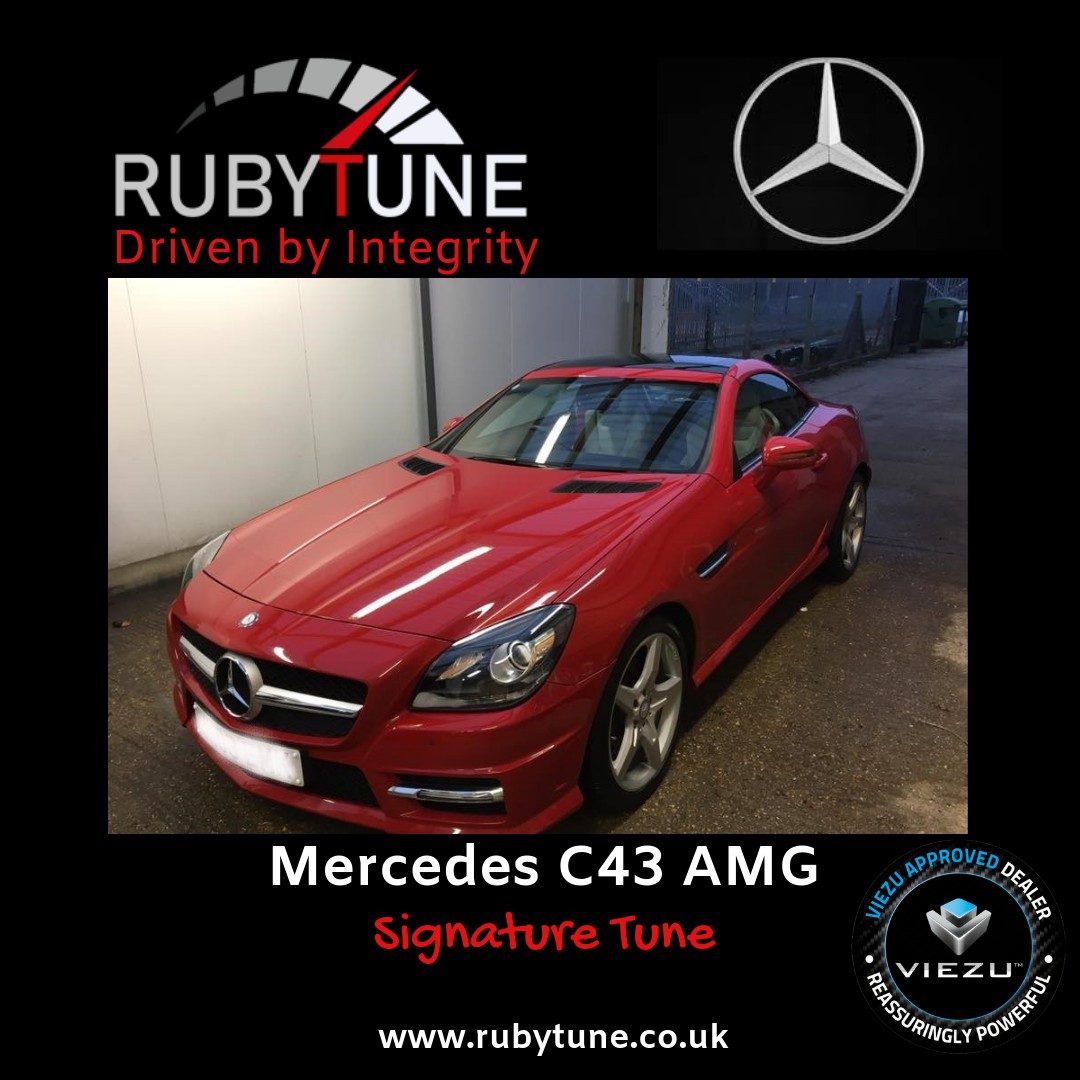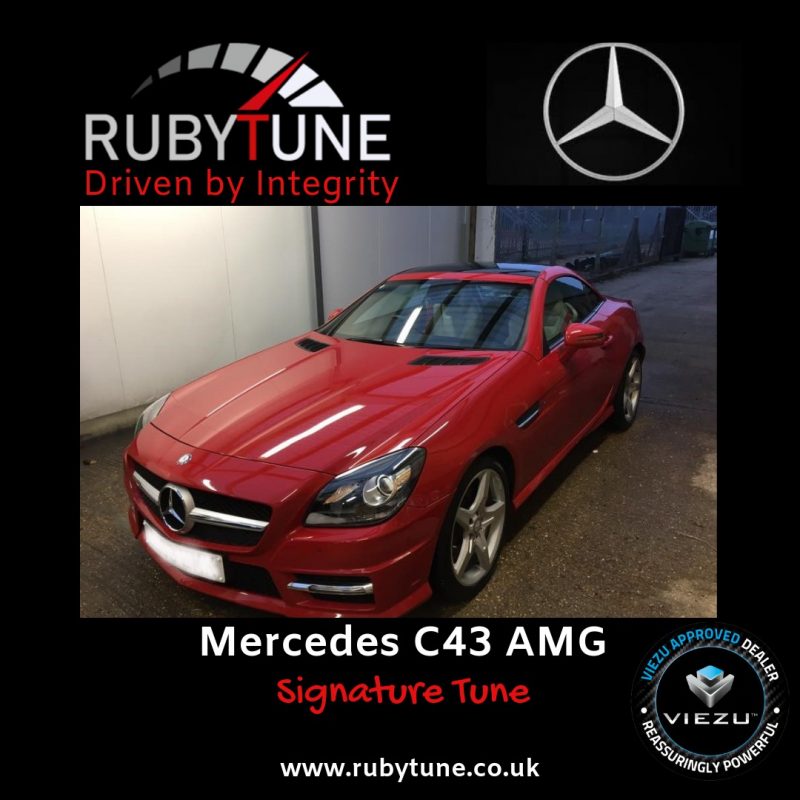 Mercedes C43 AMG Remap
Having known Andy for many years I wouldn't trust my car with anyone else when it comes to remapping ( I drive a C43 Mercedes AMG) Andy's work is meticulous, Andy himself is always 100% professional. If your looking at having your car remapped look no further, you will not be disappointed with the service from Andy, your cars performance will far exceed your expectations of re mapping!
Jeff Knight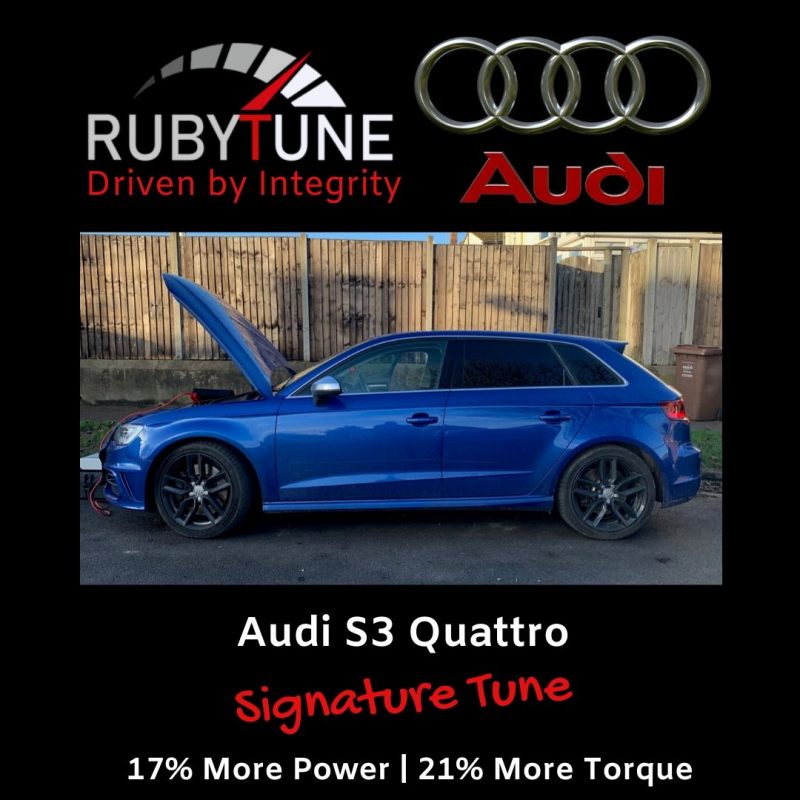 Ford C-Max Remap
Came out on a Sunday morning, had a Stage 1 map now the S3 really pulls 😜
Craig Woodcock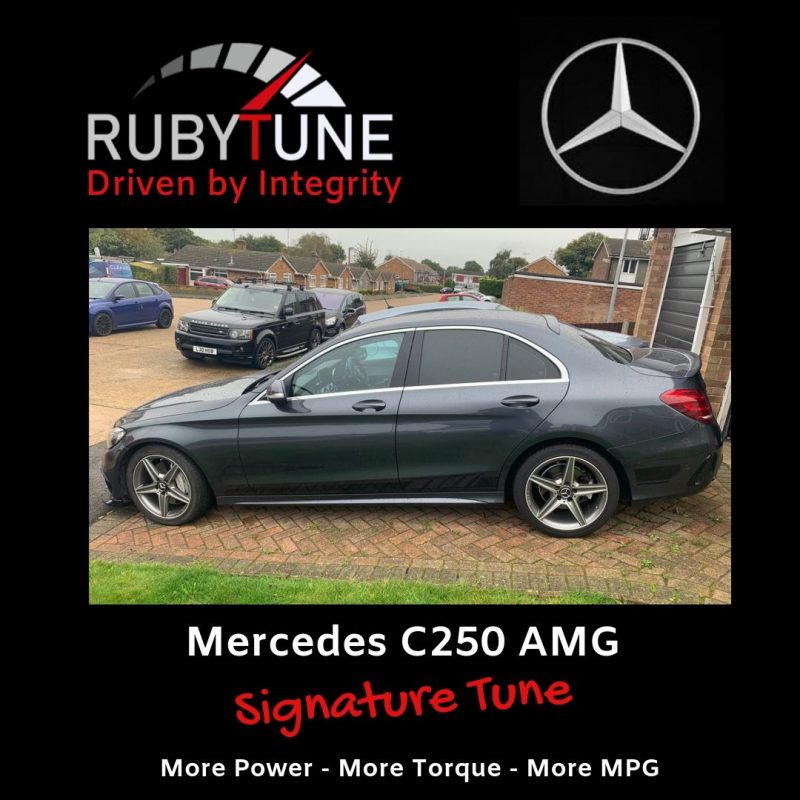 Mercedes C250 AMG  Remap
Very friendly and an excellent service. I would recommend to anyone and I have! So thank you Andy
Marc Donoghue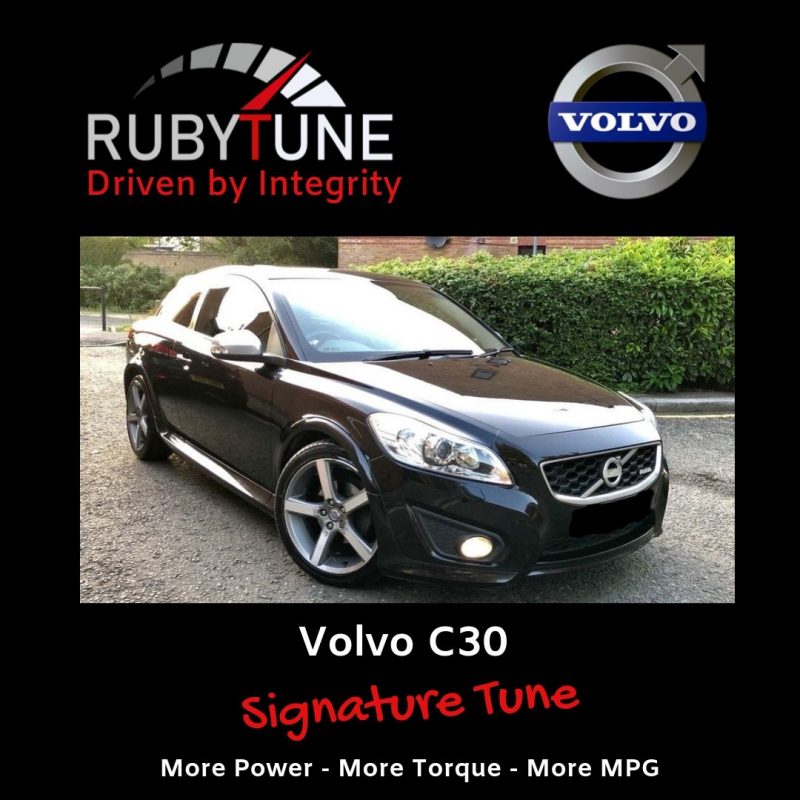 Volvo C30 Remap
I would definitely recommend Andy and his service. He was on time and nice to deal with, knows what he is doing very well. Did a fantastic job on my Volvo C30.The gains are clearly noticeable and the engine is now responding a lot better. Very happy 🙂
Iwry Pestana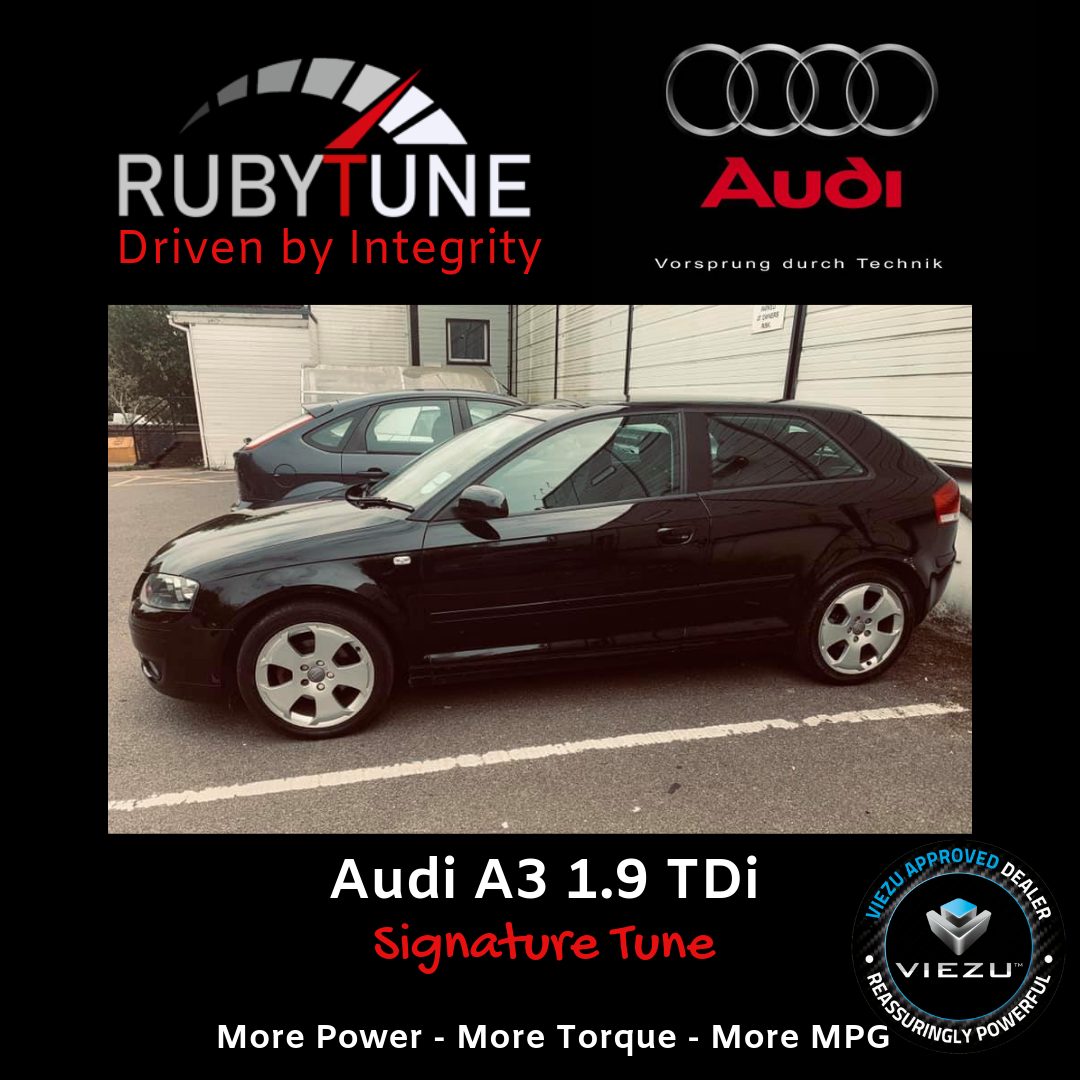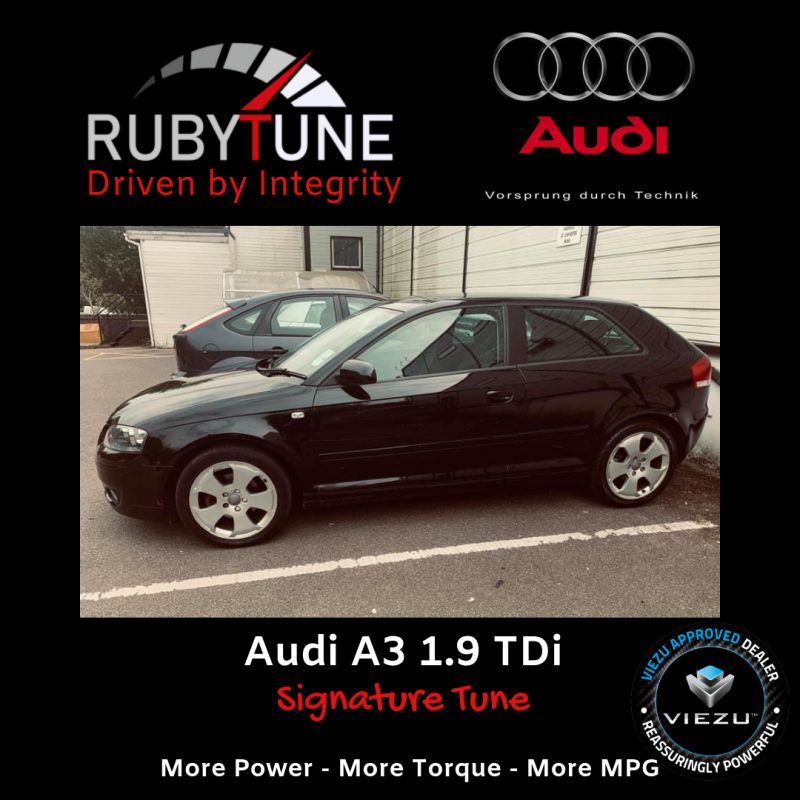 Audi A3 1.9 TDI Remap
Highly recommend this Perfect Professional Service, Andy  went through how it all works and even a caught up from the past, definitely feeling the difference in my Audi A3! Thanks again Andy
Bradley Harper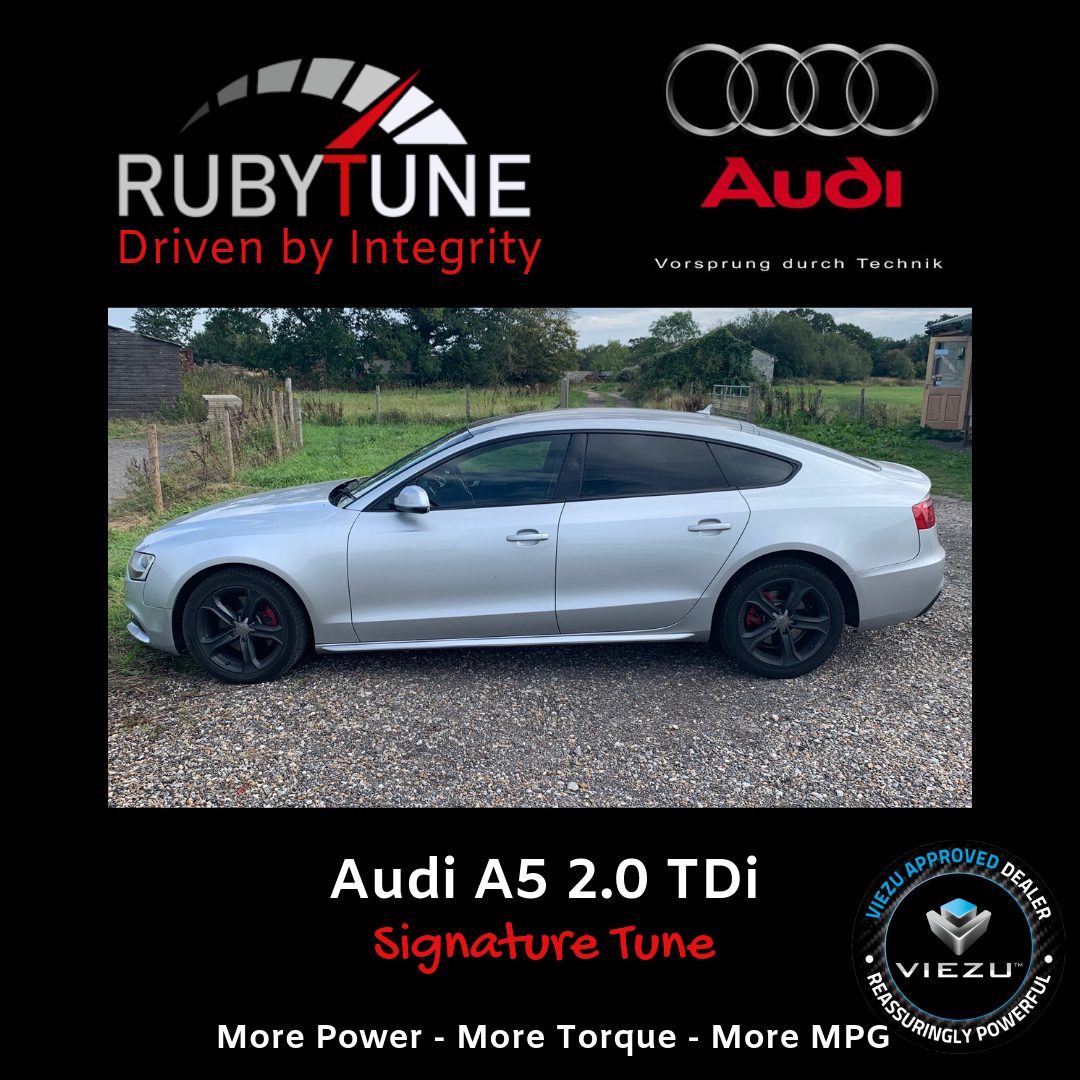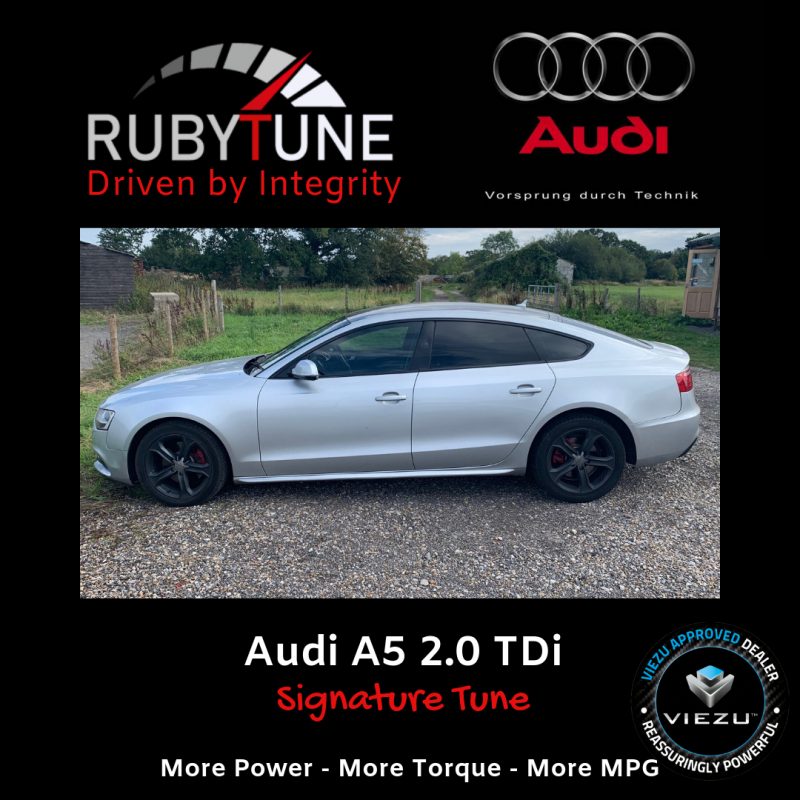 Audi S3 Remap
Great guy, came out on a Sunday morning, had a Stage 1 map now the S3 really pulls 😜
Craig Woodcock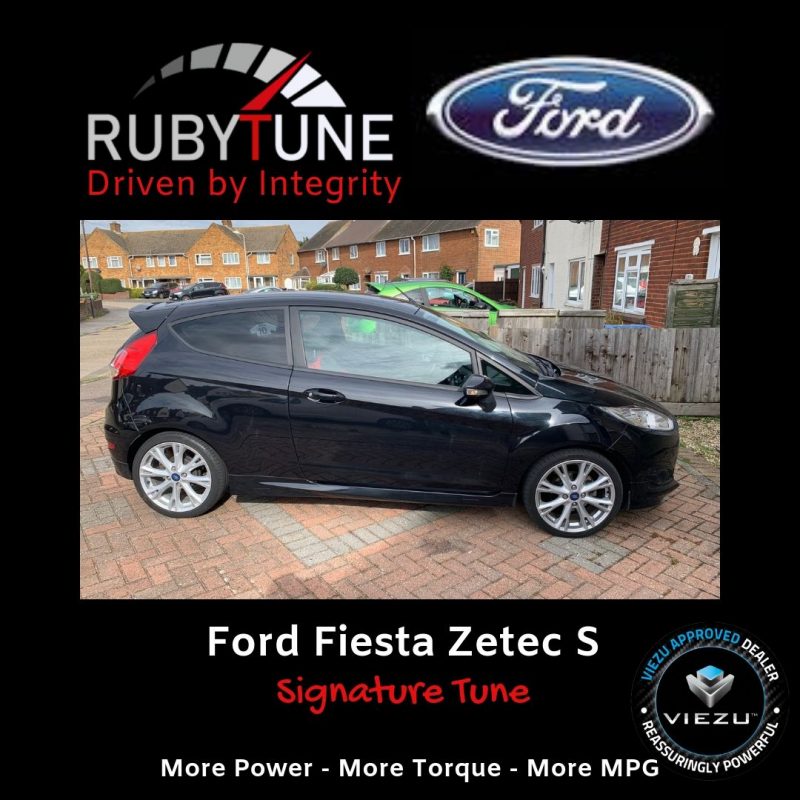 Ford Fiesta Zetec S Remap
 Andy has now remapped two cars for me. The second at very short notice. Top bloke whose customer service is first class. Quick to respond to emails and answers all questions. Highly recommend.
Craig Everitt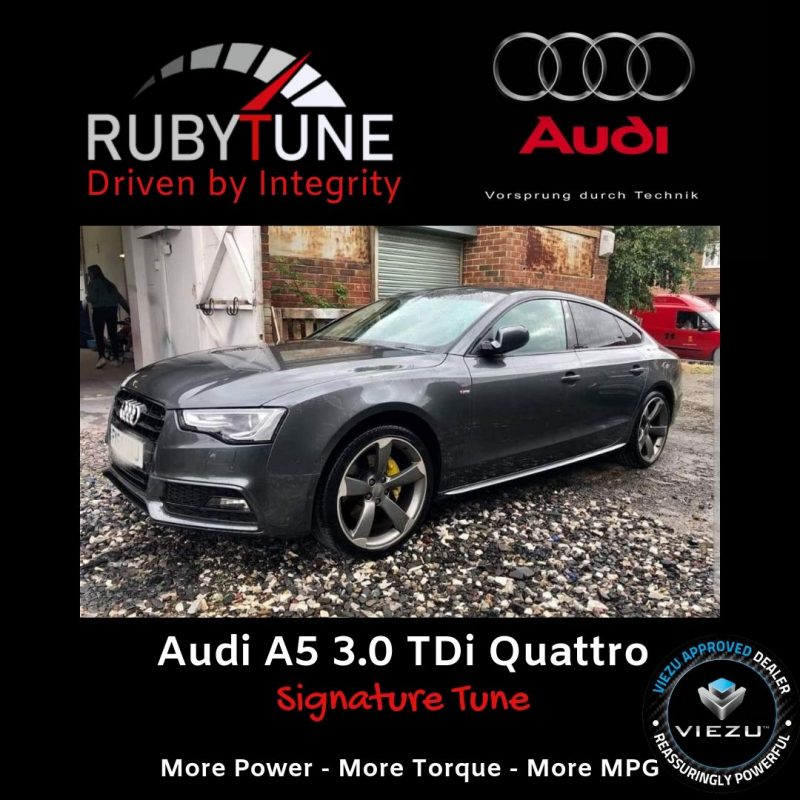 Audi A5 3.0 TDI Remap
 Andy was great friendly and a good laugh. the remap was fast and is great so much better throttle response and the torque has made a huge difference. and as bonus mpg has gone up! I cant recommend them enough thanks
Grant Valentine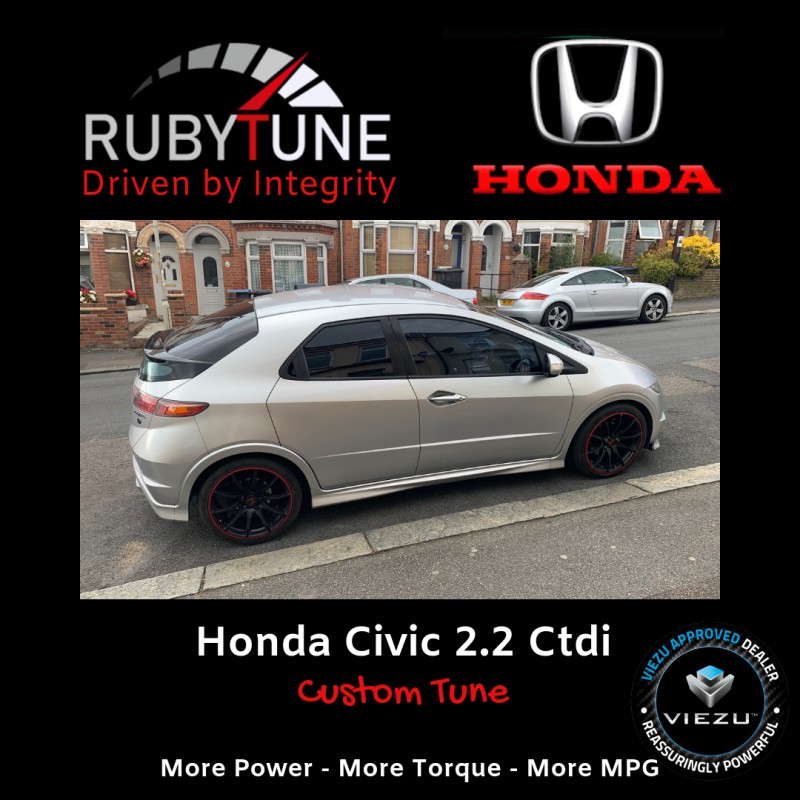 Honda Civic Cdti Remap
 Incredible results to my car. don't be fooled by this, it genuinely works. Far more torque and power all around. well worth the money, took 3 hours in total for 2 vehicles. Extremely reasonably priced, look no further!! Thanks again and I shall be in touch for the future..
JoeJoe Trumps Britnell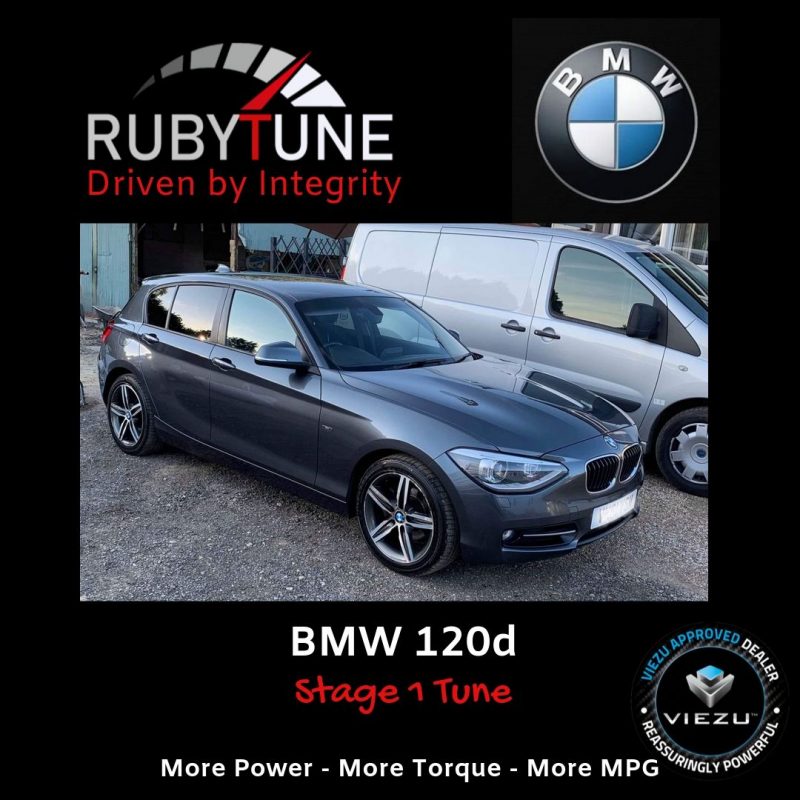 BMW 120d Remap
 Andy is very professional and knows what he's doing, completely changed the way my car drives – highly recommended
Ryan Stone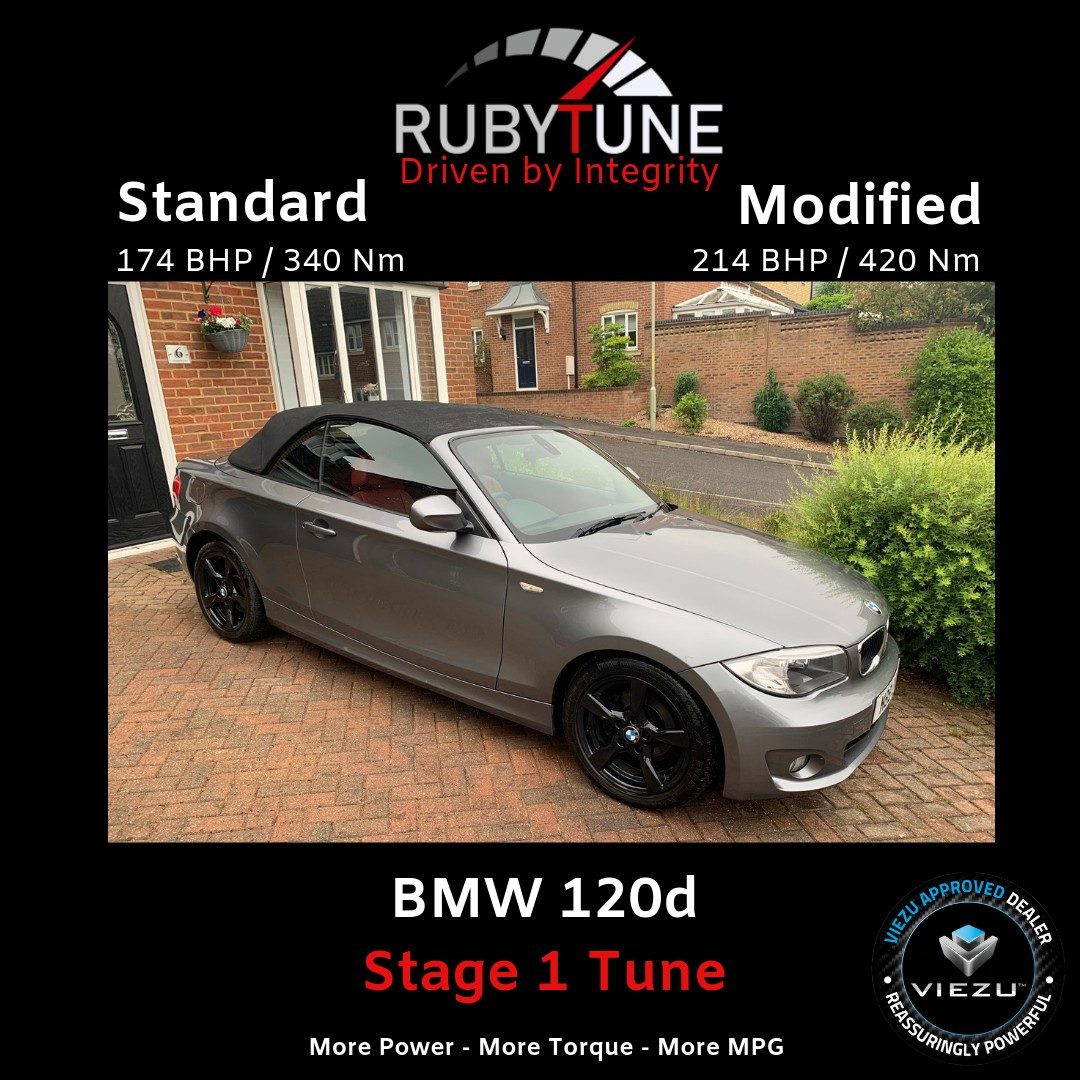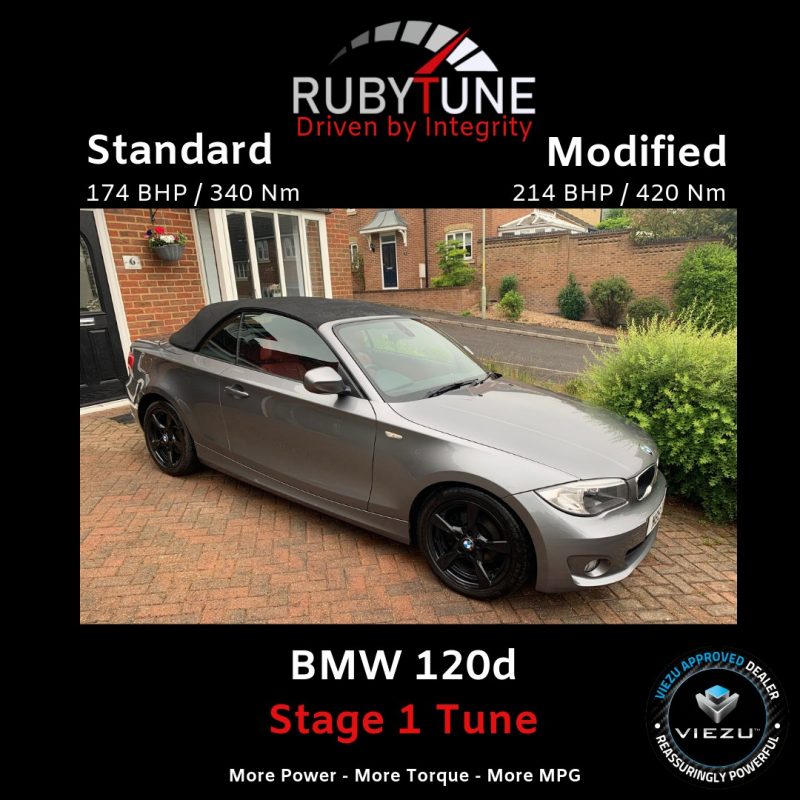 BMW 120d Remap
 I can't believe how much nicer and more powerful my car feels, on the motorway the power is there in top gear without the need to change down.
Sammy McCord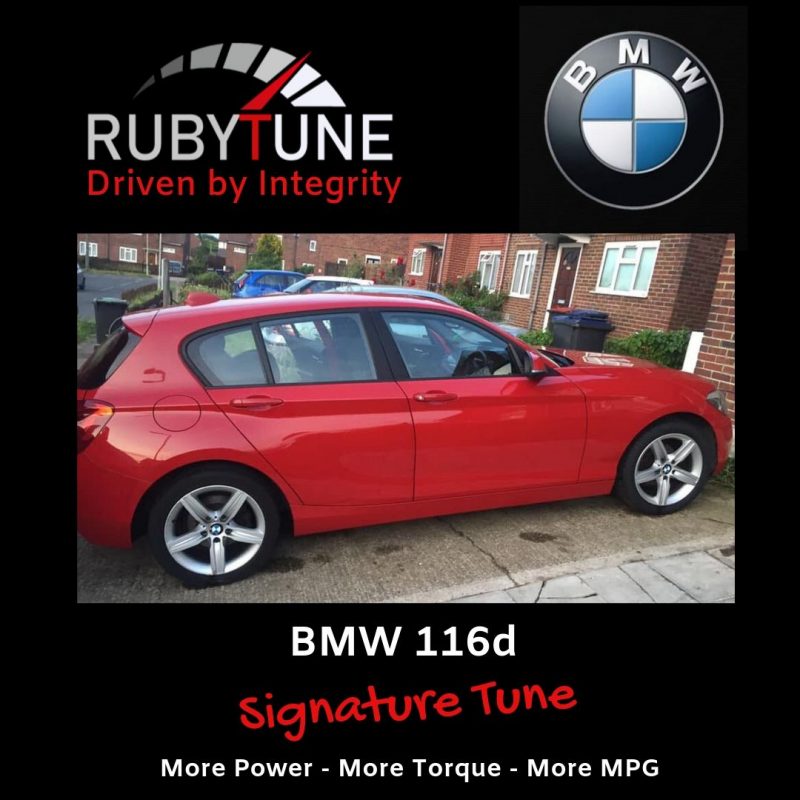 BMW 116d Remap
 Very happy with the service and wow what a improvement!
Hayley Terry Louise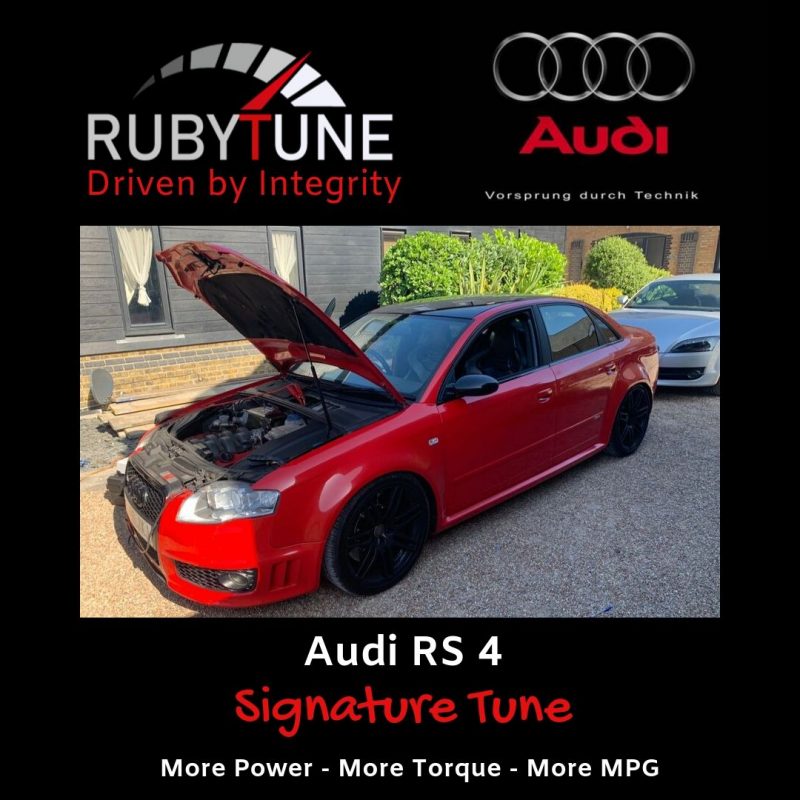 Audi RS4 Remap
Andy came to tune my RS4 and the outcome was mental totally changed the way I feel about the car now truly recommend
Marcus Mcgivern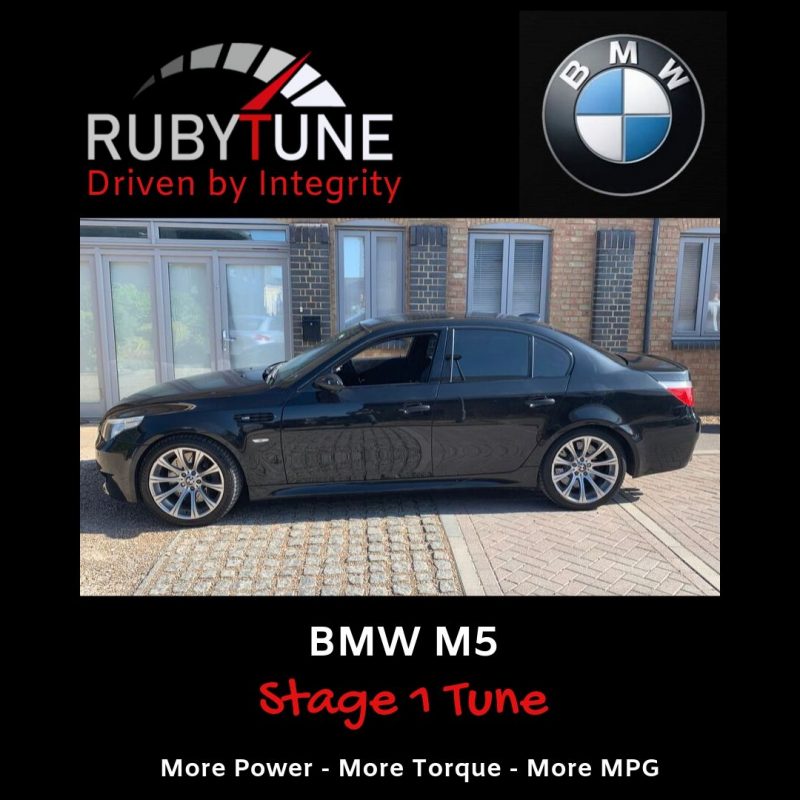 BMW M5 E-Series Remap
Even though the customer wished to remain anonymous I couldn't miss the opportunity to showcase another BMW M5 E-Series
Andy McCord (RubyTune)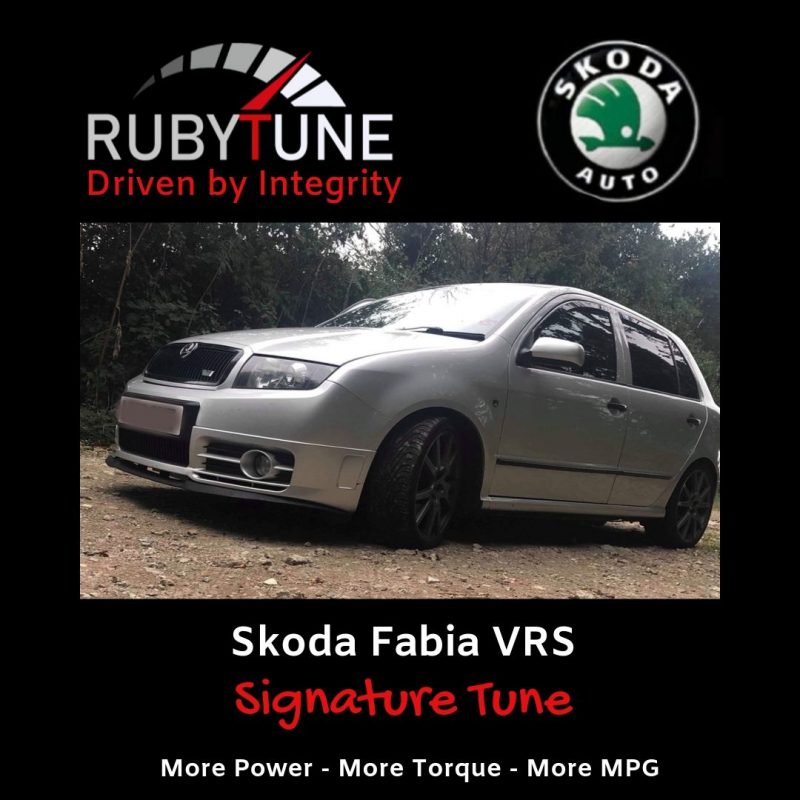 Skoda Fabia VRS Remap
 I can't fault Andy's service!! Completely transformed my VRS into another car at very short notice, very polite & kind man who knows exactly what he's doing if your thinking about mapping your vehicle this is the man to see! Thanks once again!
Lewis Schacht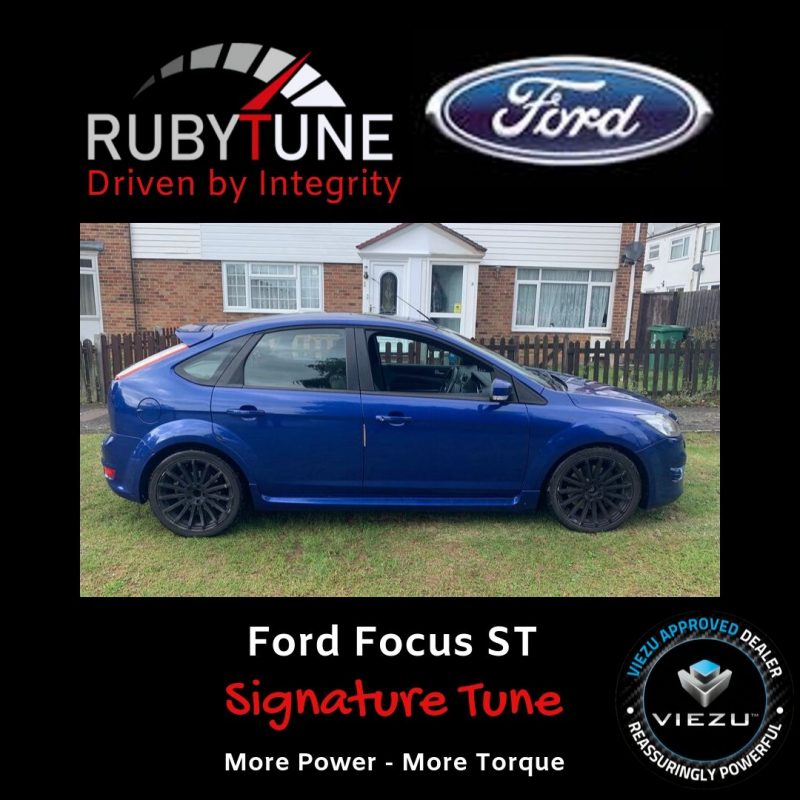 Ford Focus St Remap
Customer: Andy come at short notice and what a great guy honest and on time as discussed and really knows his stuff. I got my focus ST225 remapped and was very impressed with the outcome. Definitely would recommend if this is what your are looking for Andy @ RubyTune is your man.
Richard Summers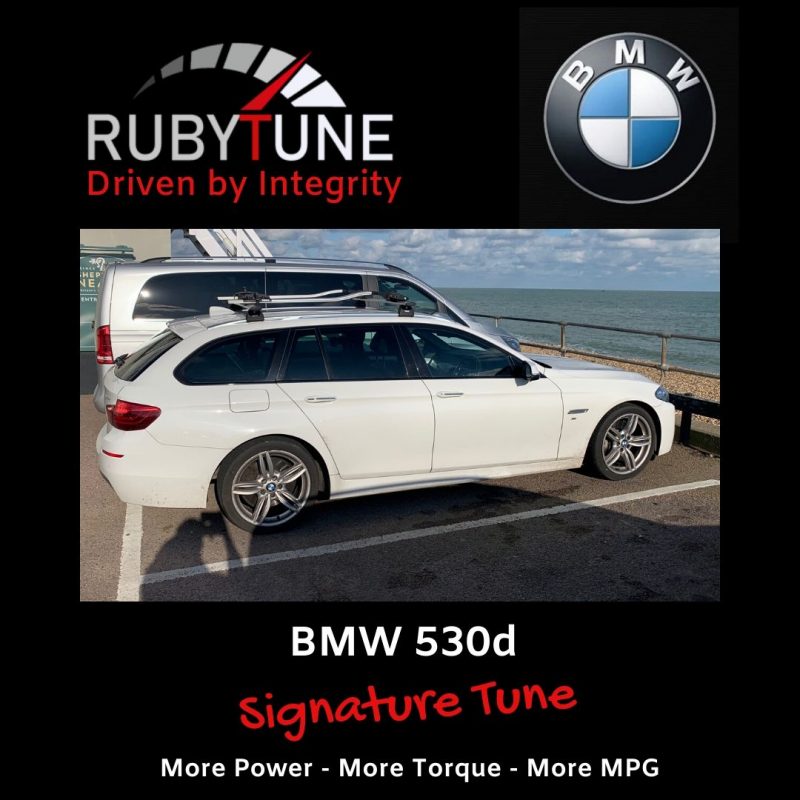 BMW 530d Remap
Customer: I don't trust many people to work on my car but I've known Andy for a few years and he's meticulous in everything that he does. I can't believe the results he has achieved, its like driving a different vehicle! It certainly exceeded my expectations, highly recommend RubyTune to anyone who is looking to get their vehicle remapped..
Symon Squire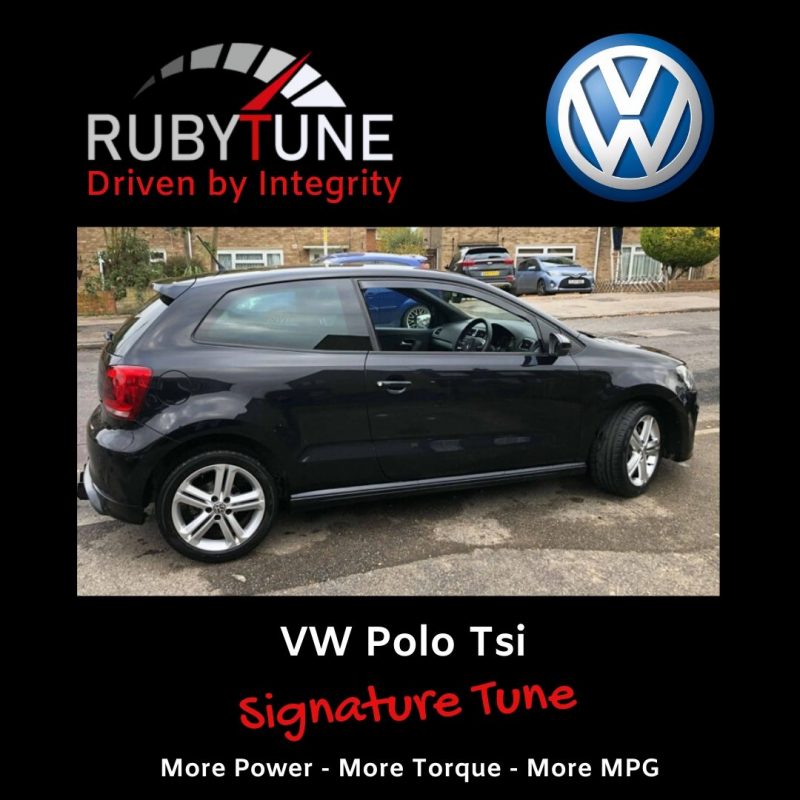 VW Polo Tsi Remap
Customer: Was booked in to get my car tuned on Sunday got a message to get in done Saturday due to a cancellation and couldn't be more happier with it thanks to Andy at RubyTune
Reece Miller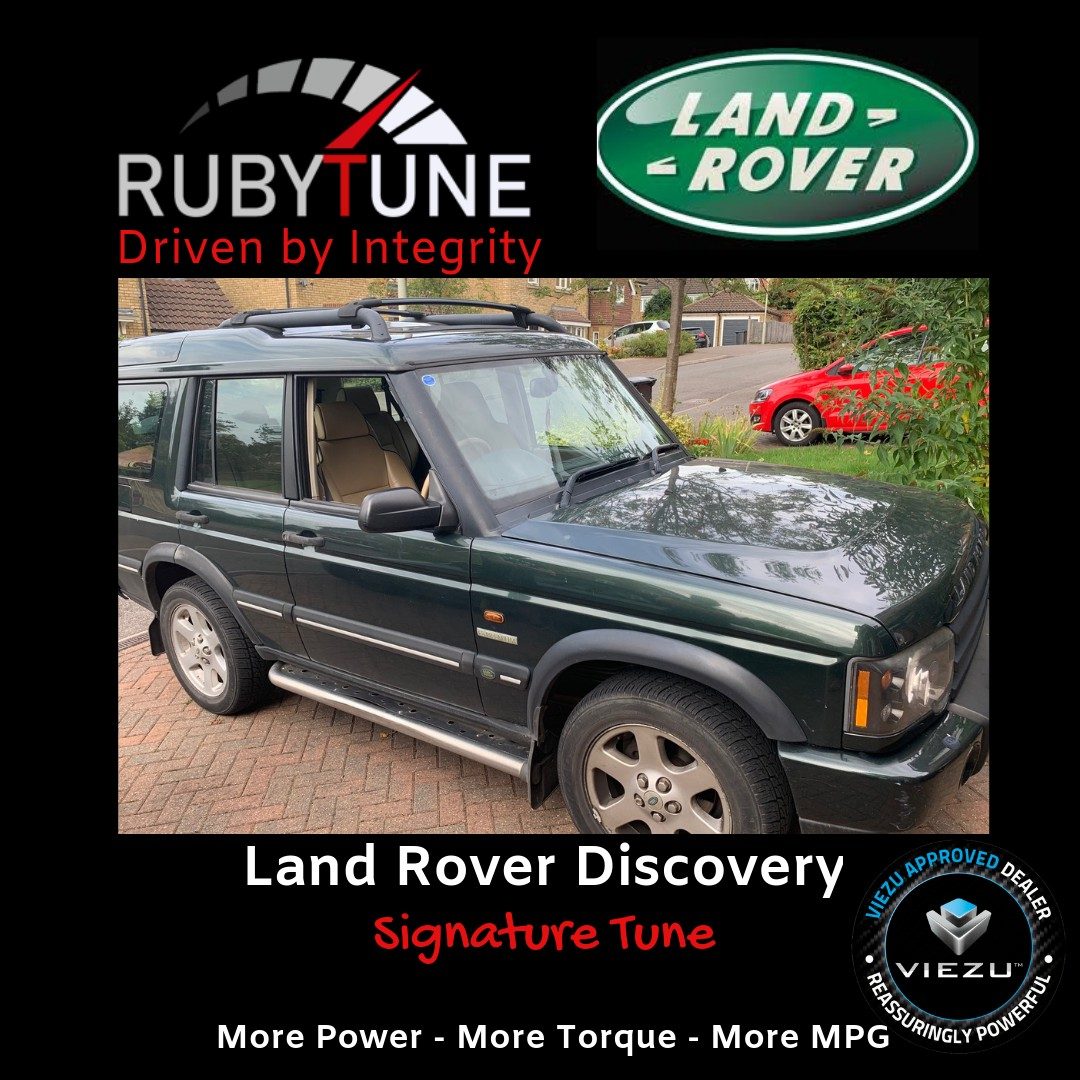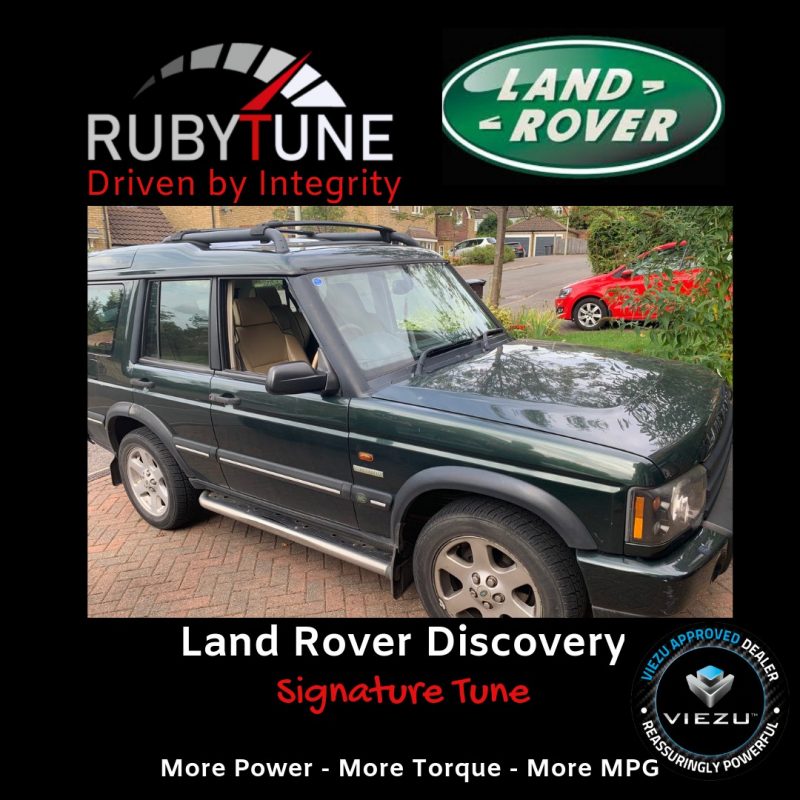 Land Rover Discovery Remap
The drive home was brilliant, really noting a difference on the top end and it seems so much easier to drive now, the automatic gearbox seems much less laboured now and generally feels less agricultural.
Ryan StoneReece Miller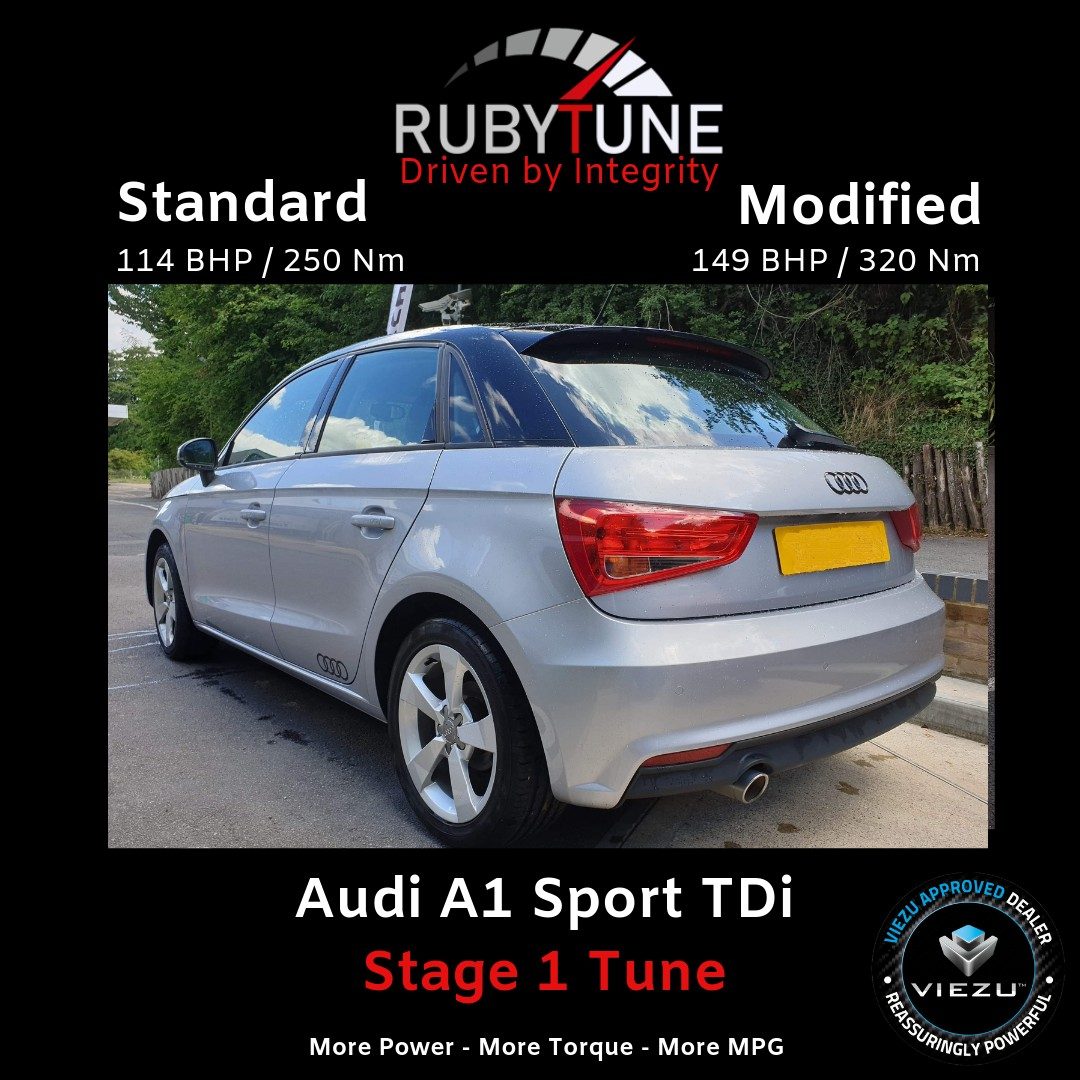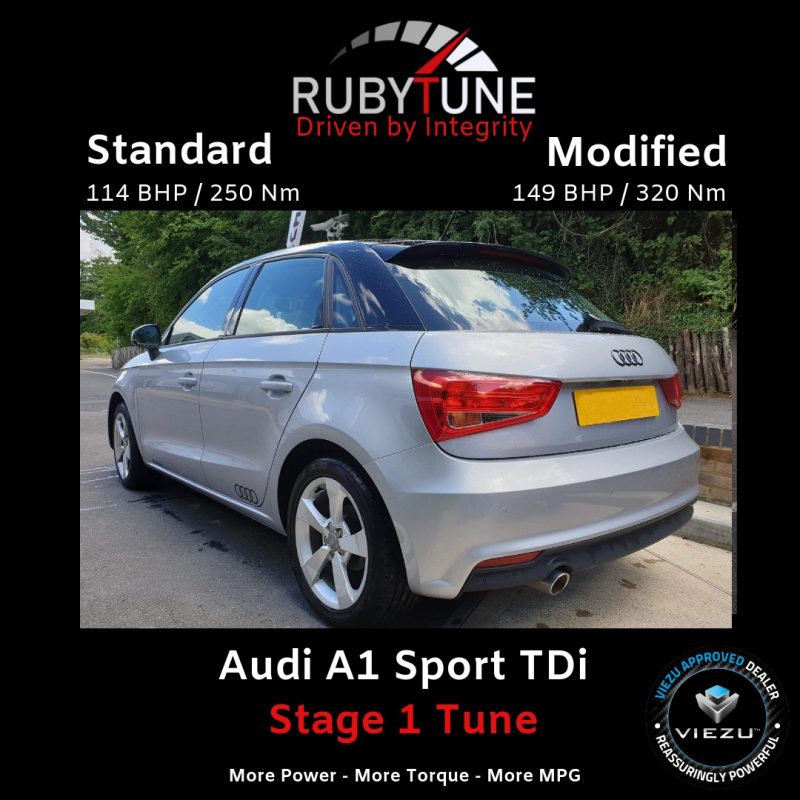 Audi A1 Sport TDI Remap
Very very fast service, Andy knew exactly what he is doing and is a great person to talk to, it is exactly what he said he was going to do and the outcome was impressive and excellent money for what you're getting.
Russell Wallman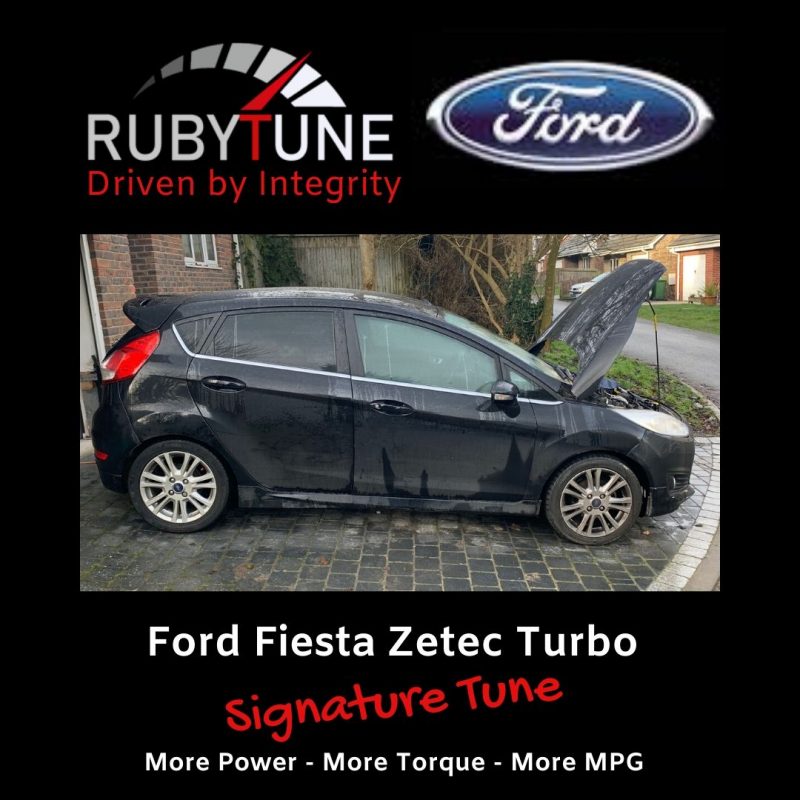 Fiesta Zetec Remap
Love this company! Andy was due to see me at 10 but was early. Was done within an hour. Made my car feel brand new. Power is so smooth! When I get another car, I will be speaking to this gentleman again 👍
Myles McQuade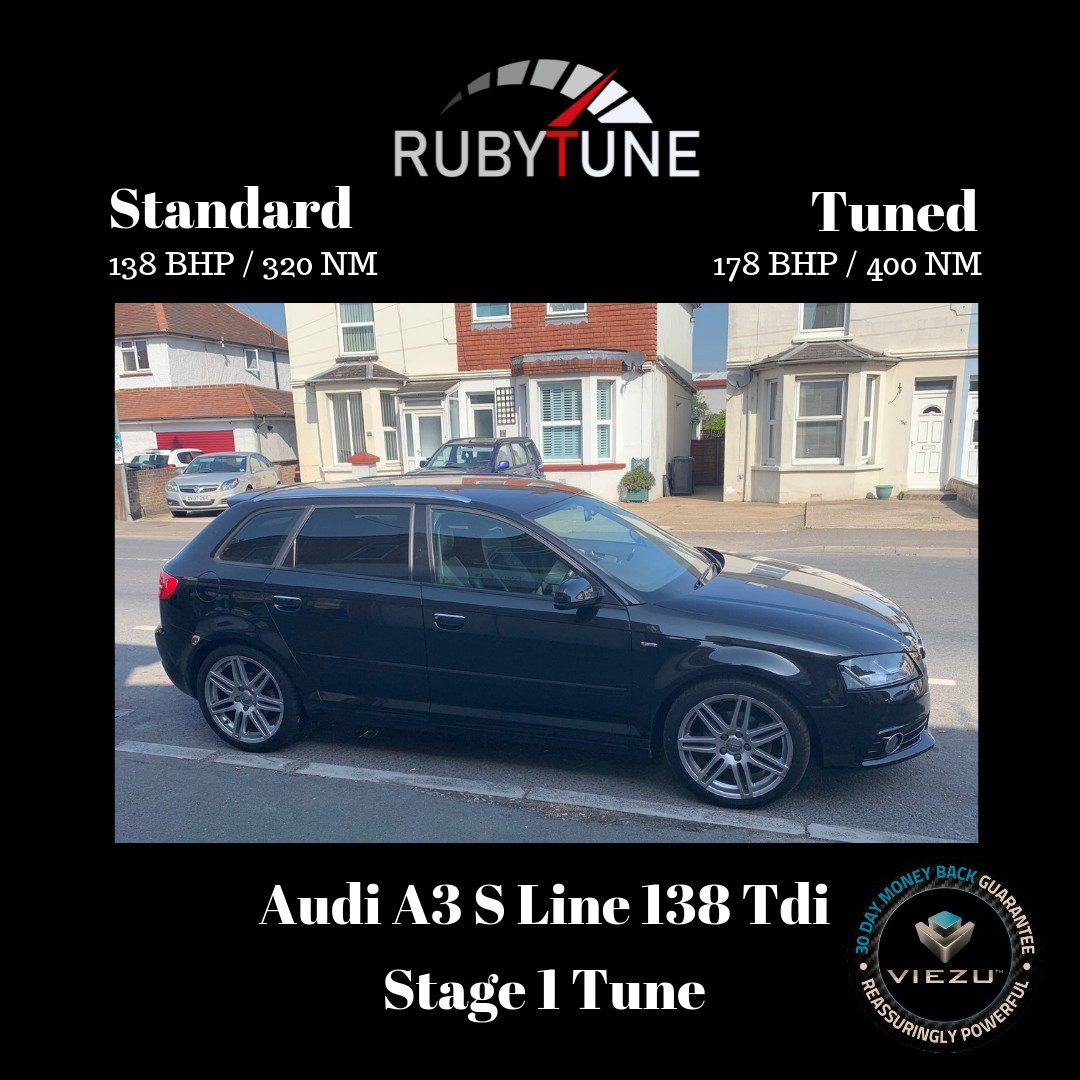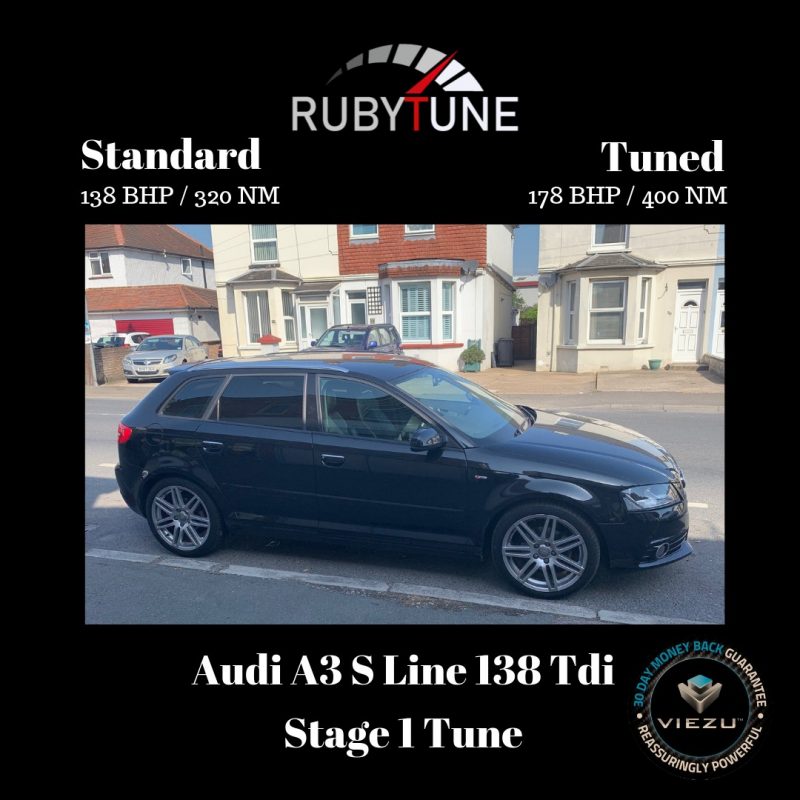 Audi A3 S Line TDI Remap
Truly wonderful service complete with a guided chat to explain what Andy was going to do next to the vehicle. It has literally changed my car for the better, I couldn't be anymore happy with service that Andy provides. Will definitely recommend Andy to anyone who is thinking about getting this service done to their vehicle..
Jason Cook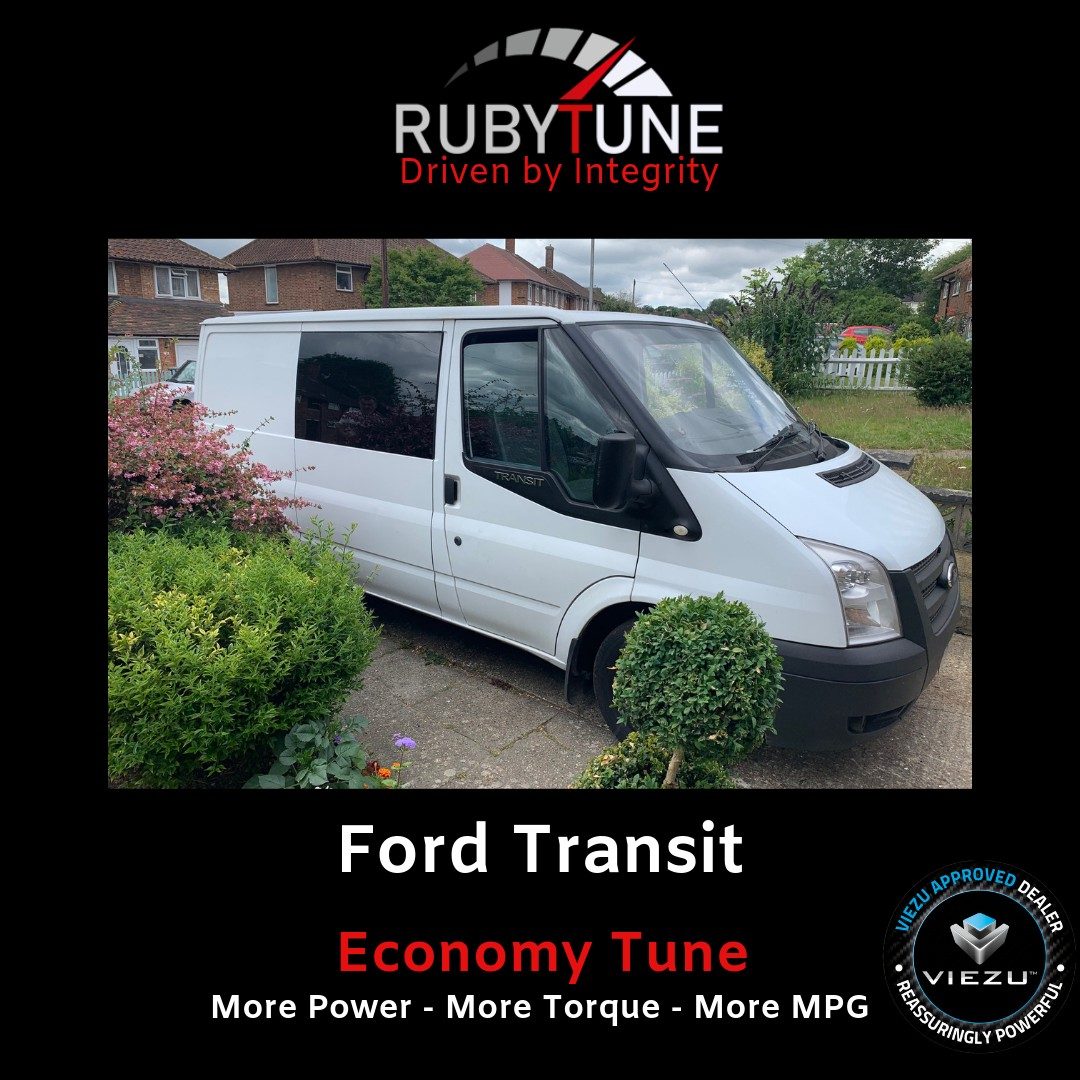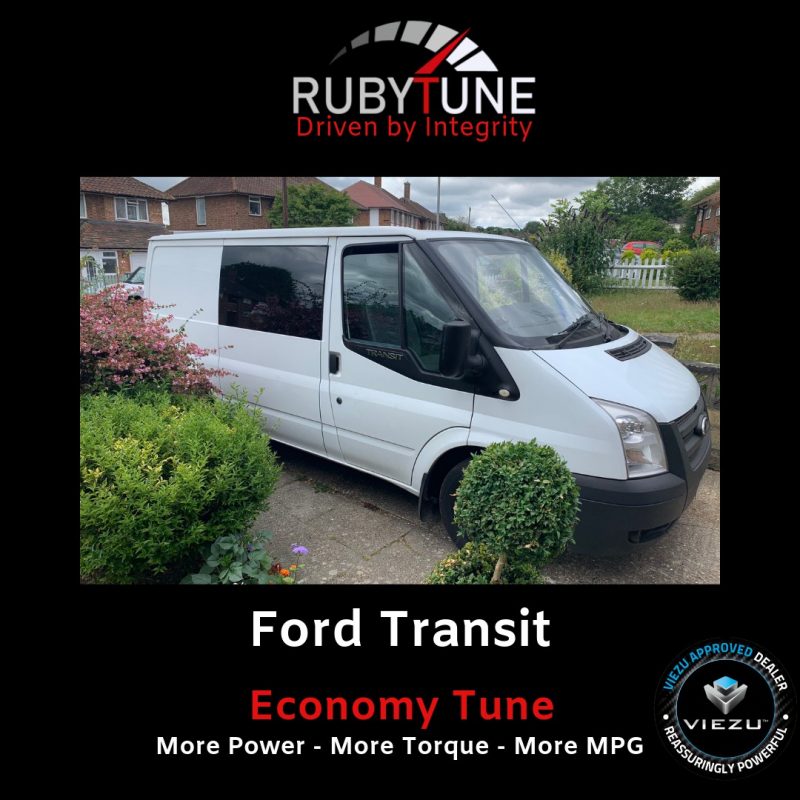 Ford Transit Remap
Customer Review: Very impressed! Andy was punctual, knowledgeable and professional, he listened to what I was looking to achieve from my Ford Transit and then met those requirements. I am very pleased with the results, I have noticed a real improvement when towing and am also seeing an improvement in Economy.
Melvyn Winn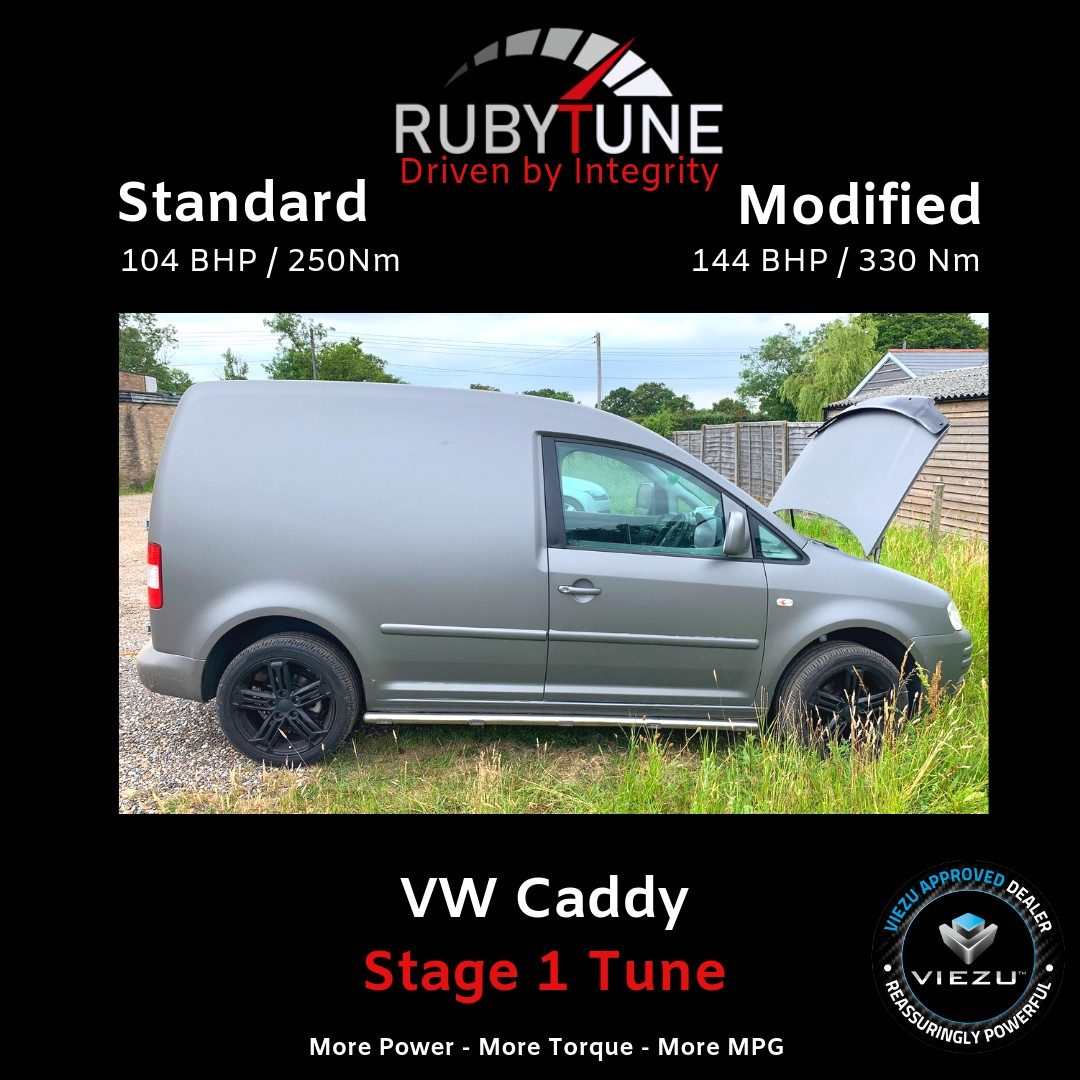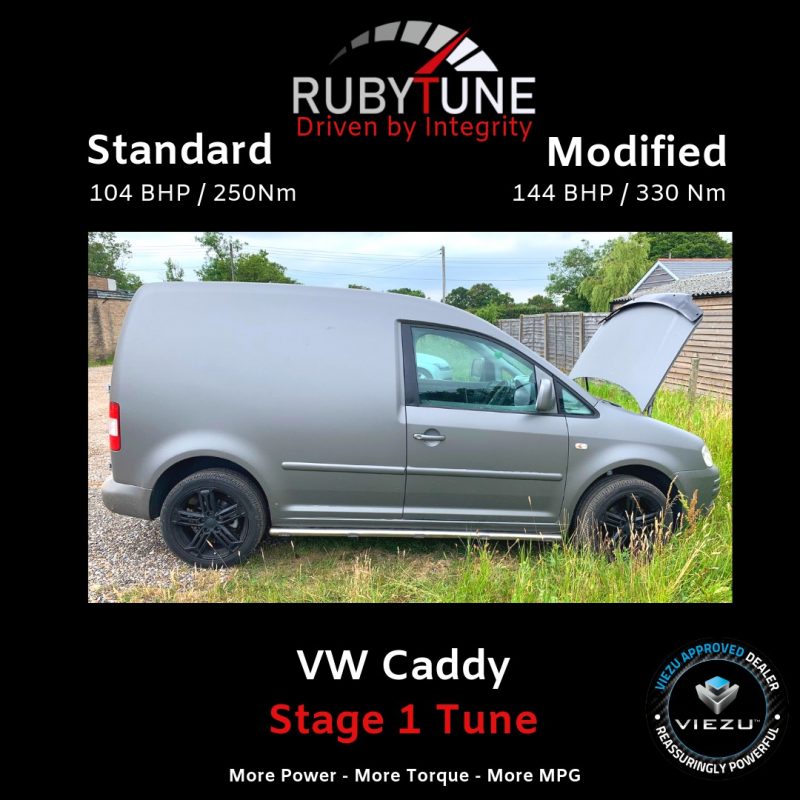 VW Caddy Van TDI Remap
Amazing service! I couldn't be happier with the Remapping and I couldn't recommend Andy enough. Very professional and just a genuinely nice guy.
Darryl Cousins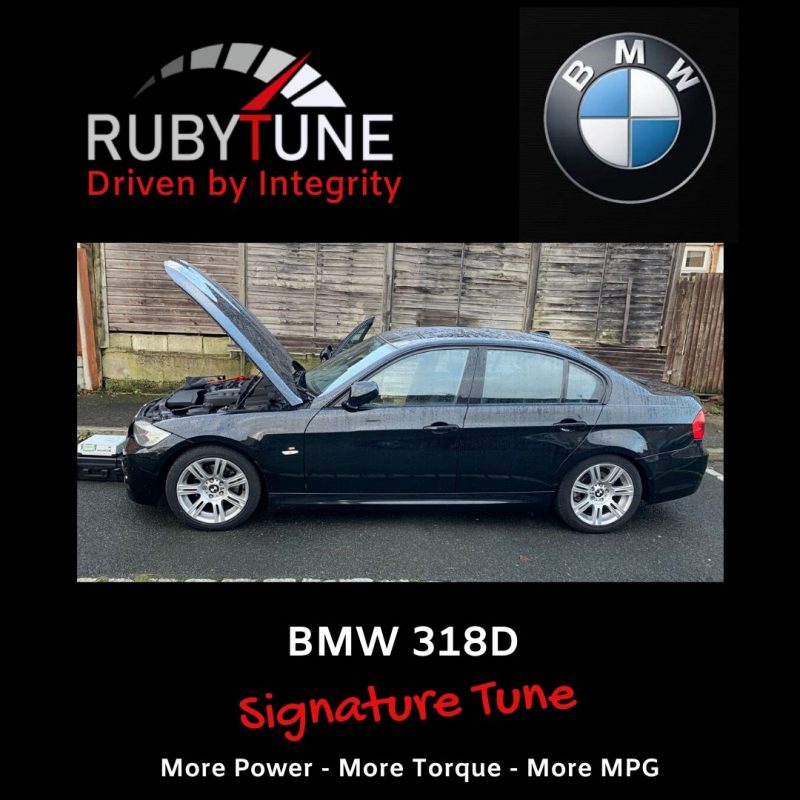 BMW 318D Remap
⭐⭐⭐⭐⭐
Stuart Black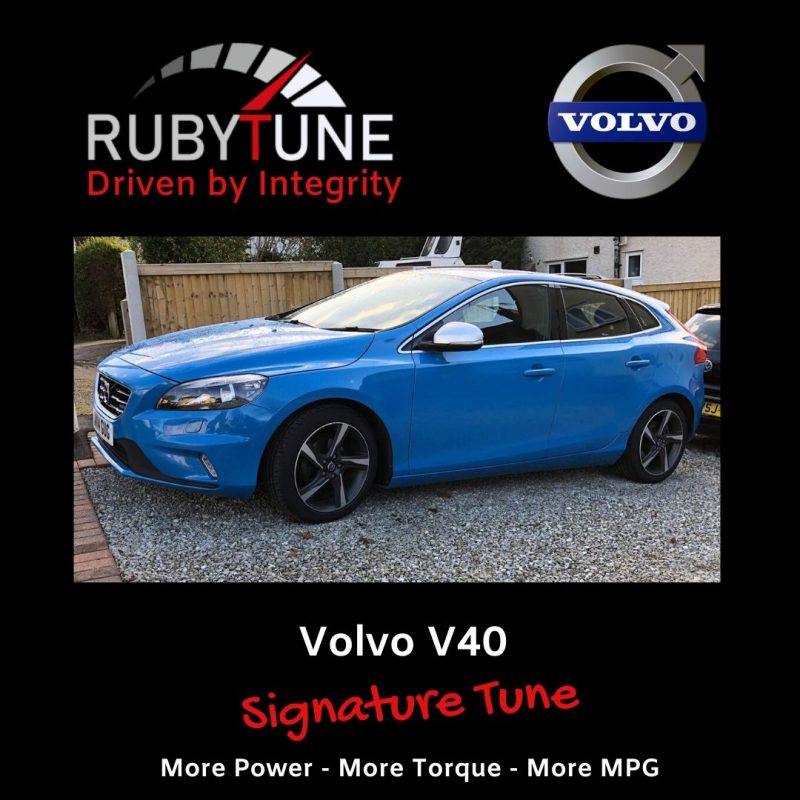 Volvo V40 Remap
⭐⭐⭐⭐⭐
Barry Burkin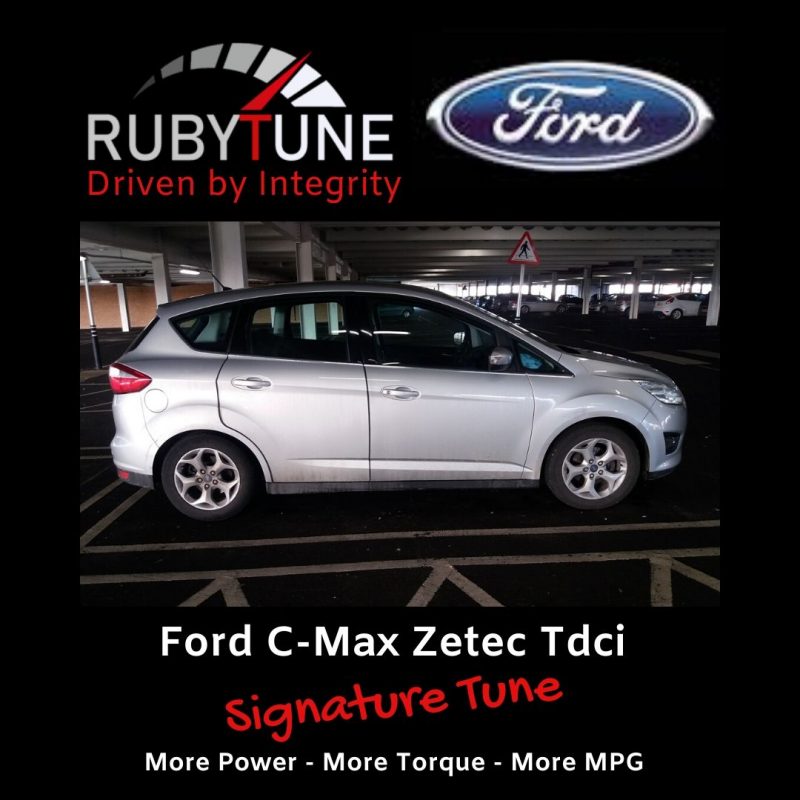 Ford C-Max Remap
Instant difference on the 1st test drive will recommend!
Steve Hollands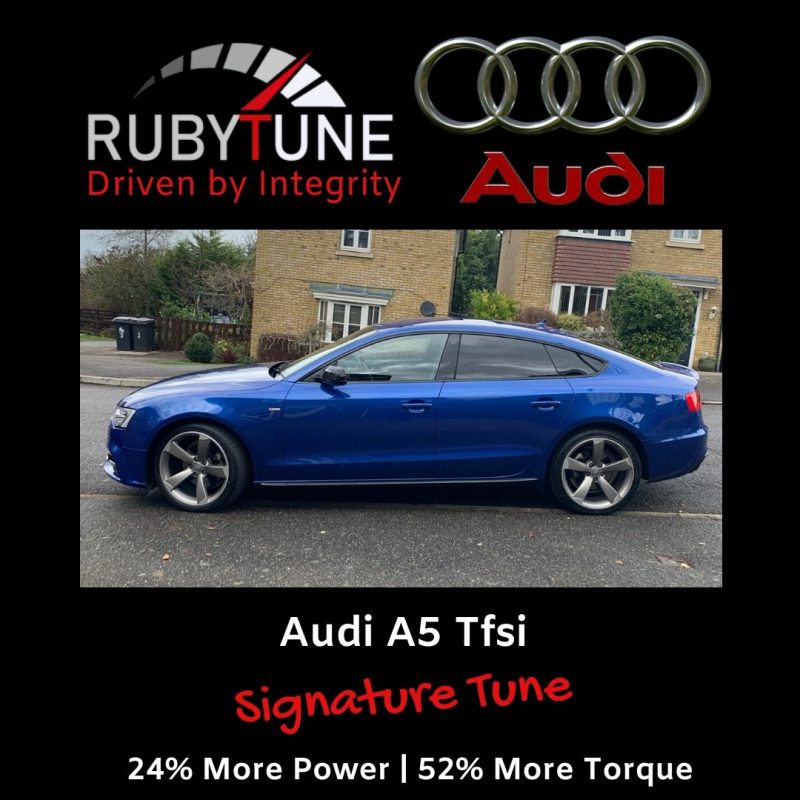 Audi A5 Remap
Very organised and knowledgeable about his work. It was a pleasant experience finding out that Andy is using licensed kits and software to perform the work needed also walked me through the process and oh yes, the result! Well satisfied with the service and the difference of my car performance 🙂
Ion Vrabie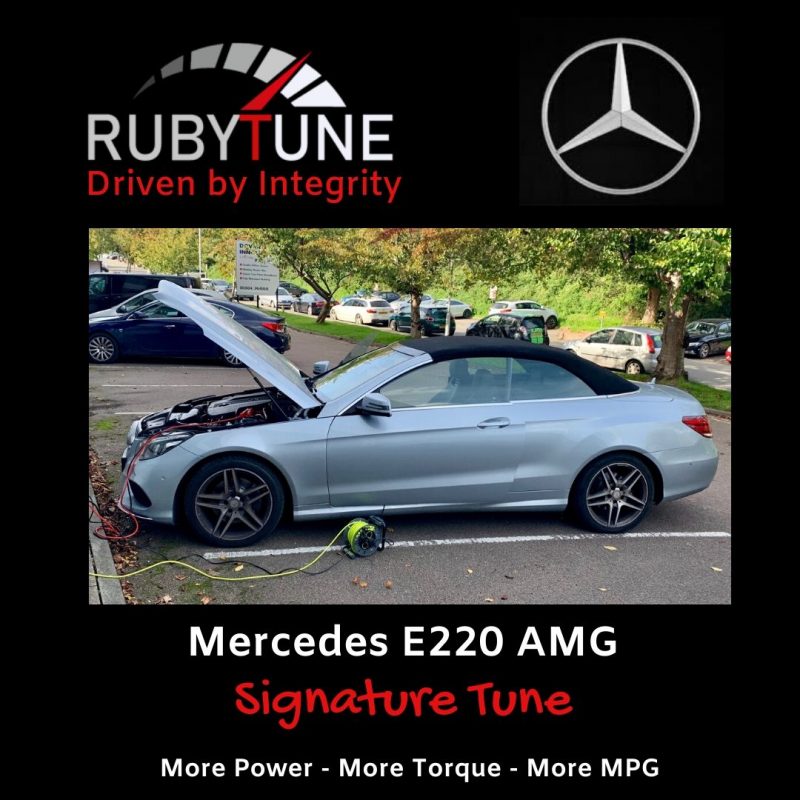 Mercedes E220 AMG  Remap
⭐⭐⭐⭐⭐
Zeta Hayden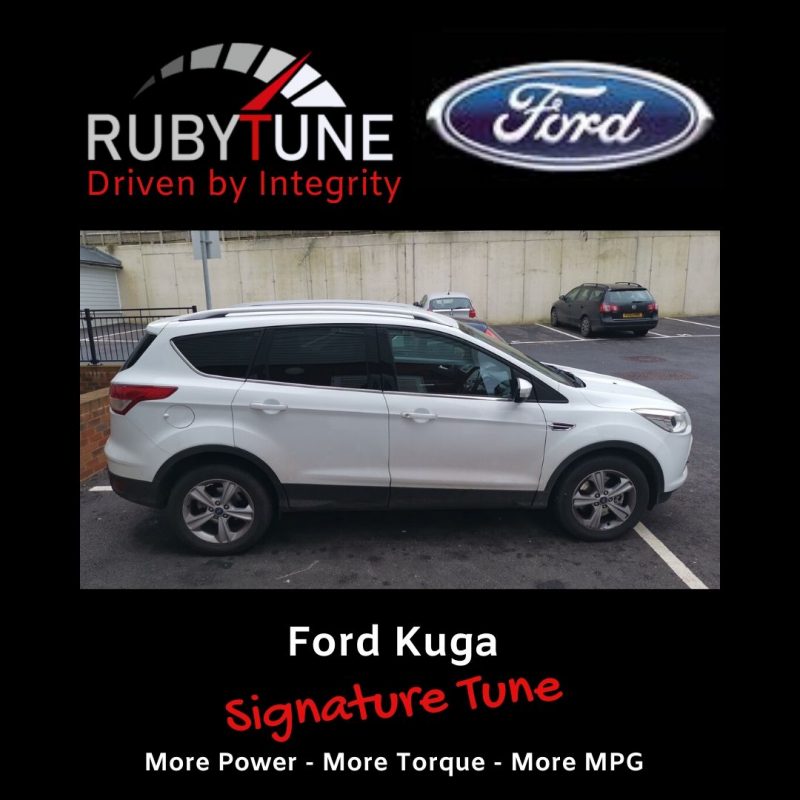 Ford Kuga Remap

Wow, what an improvement in my driving experience, more bhp and torque definitely noticeable. I would recommend Andy to anyone looking to have their car remapped.
Shaun Eastwood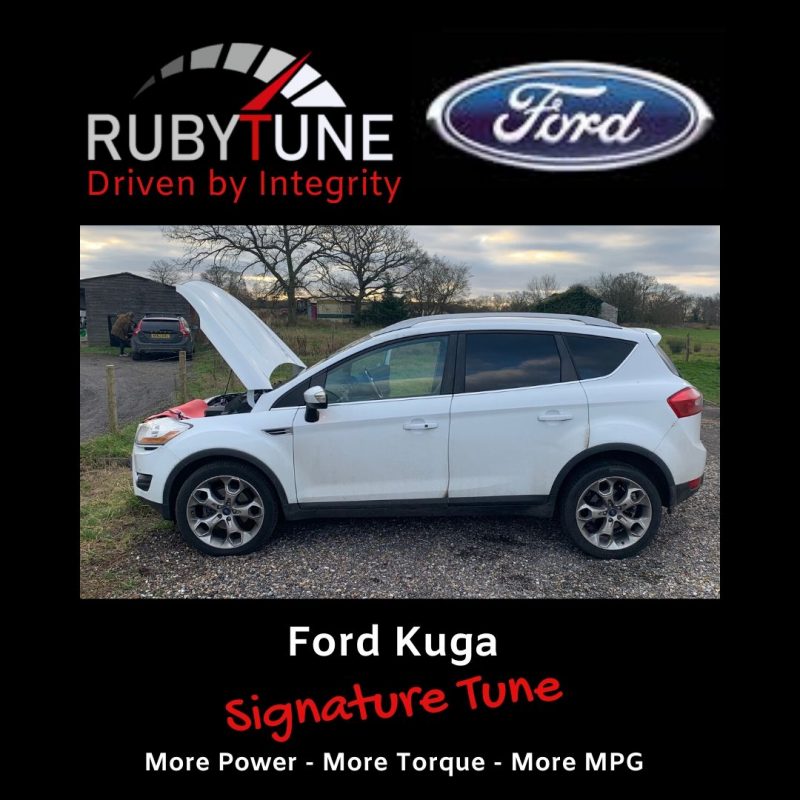 Ford Kuga Remap

Andy has mapped my work van and car recently and very impressed with the result, the service is top quality, will be using again 👍👍
Darryl Cousins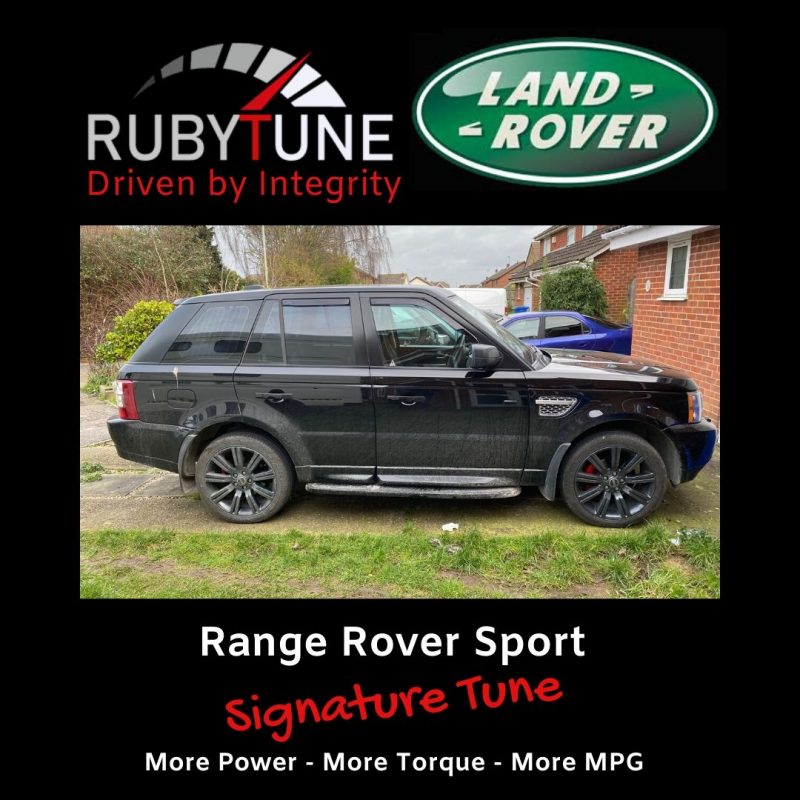 Range Rover Sport Remap
Very pleased with the result, and once the wife drives it I'm sure you will be back to do hers 🙂
Paul Kavanagh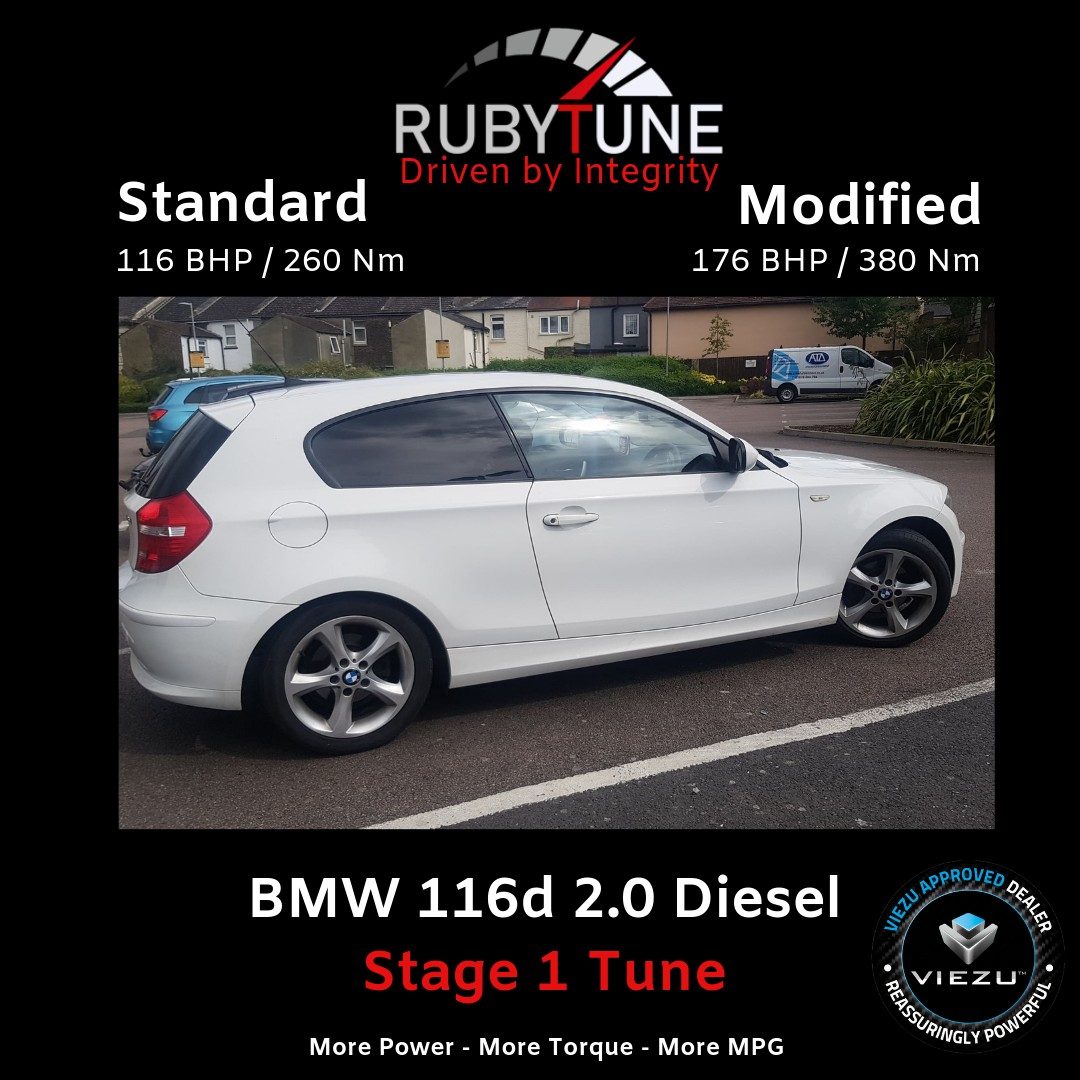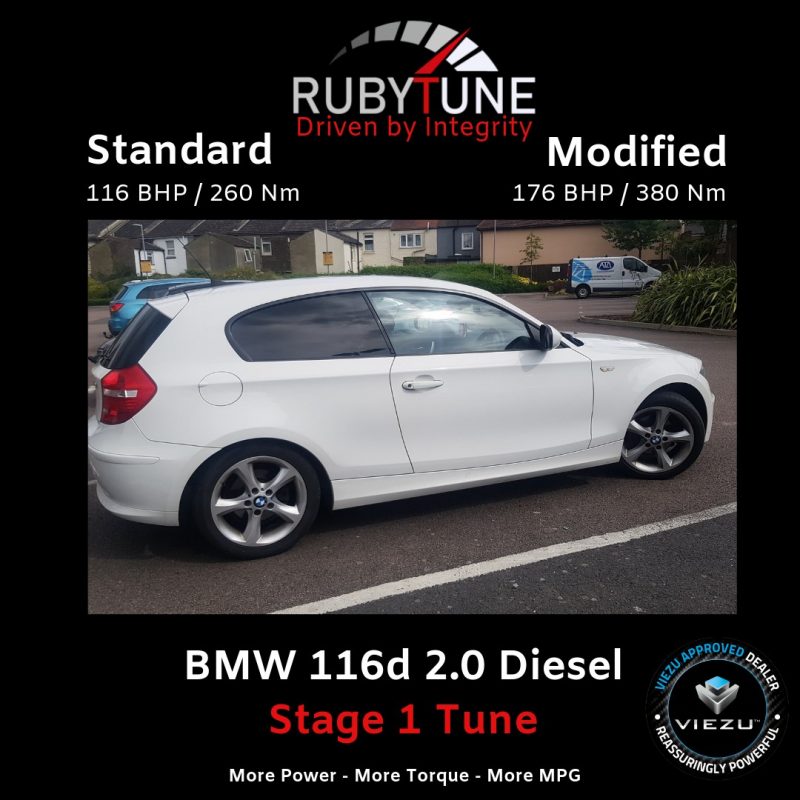 BMW 116d Sport Remap
Came at short notice and did a brilliant job! The car has so much more power than before and is much more responsive..
Shaun Paul Bullock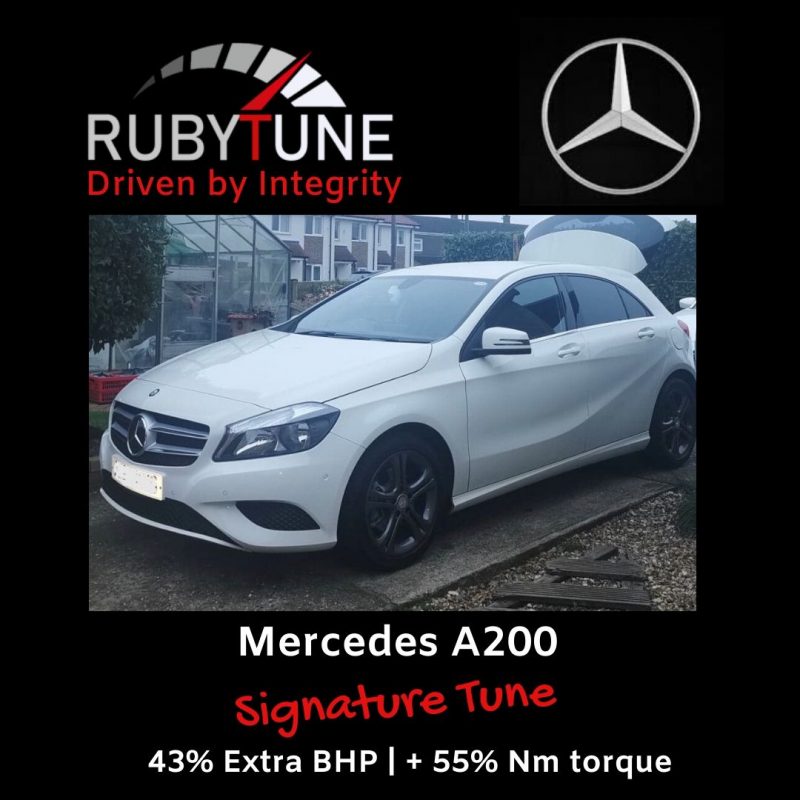 Mercedes A200 Remap
Got my Mercedes A class remapped. Lovely gains. Drives like a new car. Smooth off the line and through all the gears. Andy provided an excellent service and was done quickly as well. Explained everything he does as he does it. Nice chap. Definatly reccomend..
James Wood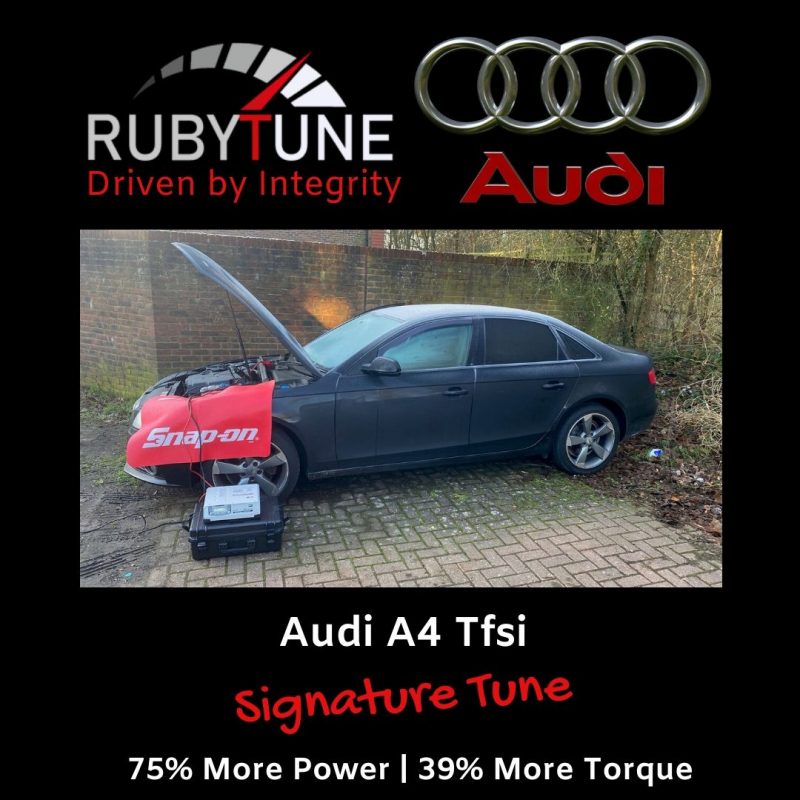 Audi A4 TFSI Remap
Excellent service! Andy came out to carry out a re-map on my Audi today and im very pleased with the result. He actually arrived early and was very professional and friendly i would highly recommend him to anyone.
Chris Penny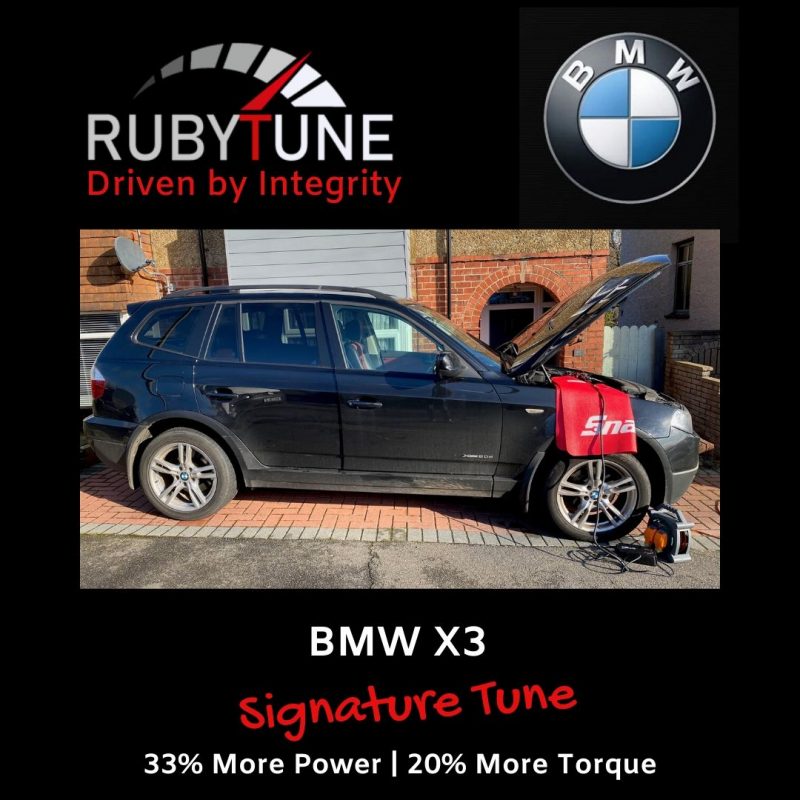 BMW X3 Remap
Just had my transit custom and BMW X3 re mapped very impressed excellent service thanks Andy great job
Darren Tapp

BMW 525d Remap
Thanks for the great service, it was very nice meeting you, answered a lot of questions!
Having driven both mine and my fathers car before and after the difference is unreal, totally incredible!
Jamie Brown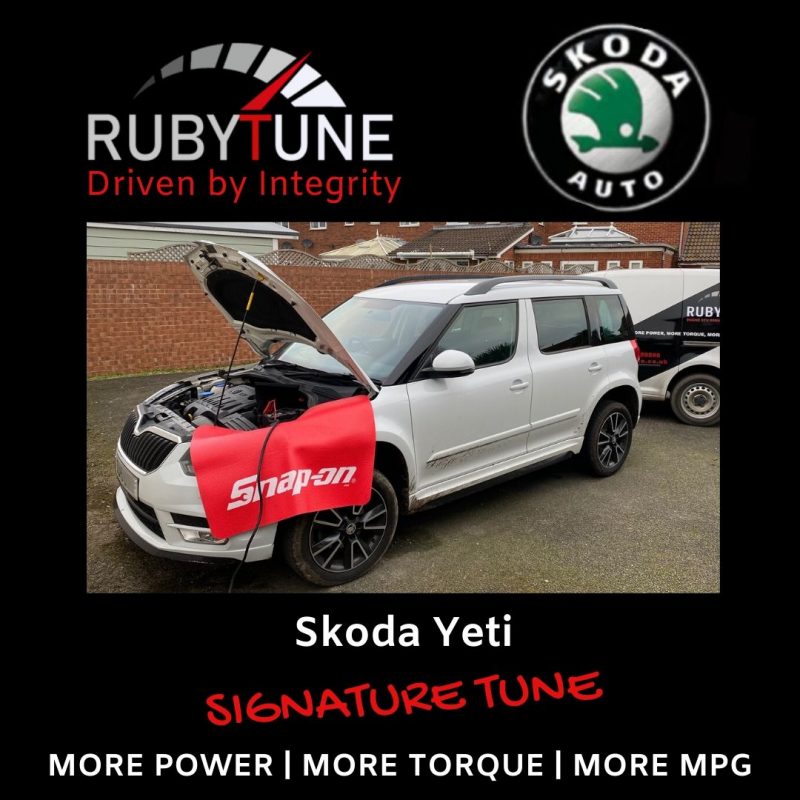 Skoda Yeti  Remap
I finally took the step of getting my Skoda Yeti remapped. I had researched various different avenues to boost the performance of the car. I was well away it wasnt going to be lightening off the line, I just wanted more usable power. After communicating with Andy over a few weeks I took the plunge. Andy turned up when scheduled and was polite and professional. He immediately put my mind at ease when I had some silly questions about the remapped, and got on with his work. The difference in performance is light and day, the power band is much more useable and I feel safer dicing with HGV's on my commute to work. Highly recommended
Mark Bailey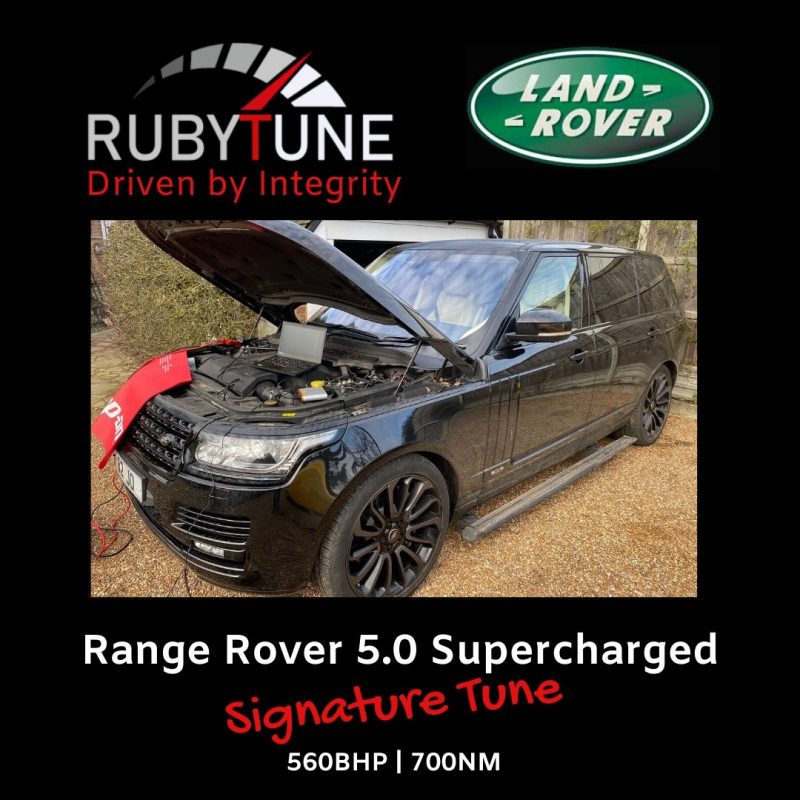 Ranger Rover 5.0 SC  Remap
Done a great job on the Range Rover, lovely instant throttle response, no lag, and a noticeable increase in BHP and torque. Massive thanks.
Wayne Hodgson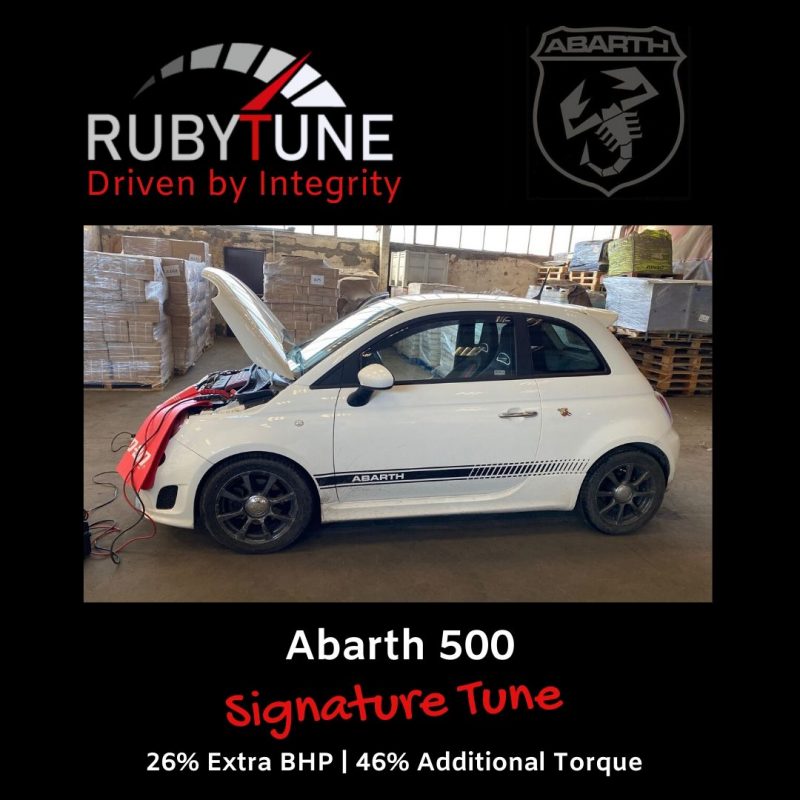 Abarth 500 Remap
Thanks for the great service, it was very nice meeting you, answered a lot of questions!
Having driven both mine and my fathers car before and after the difference is unreal, totally incredible!
Jamie Brown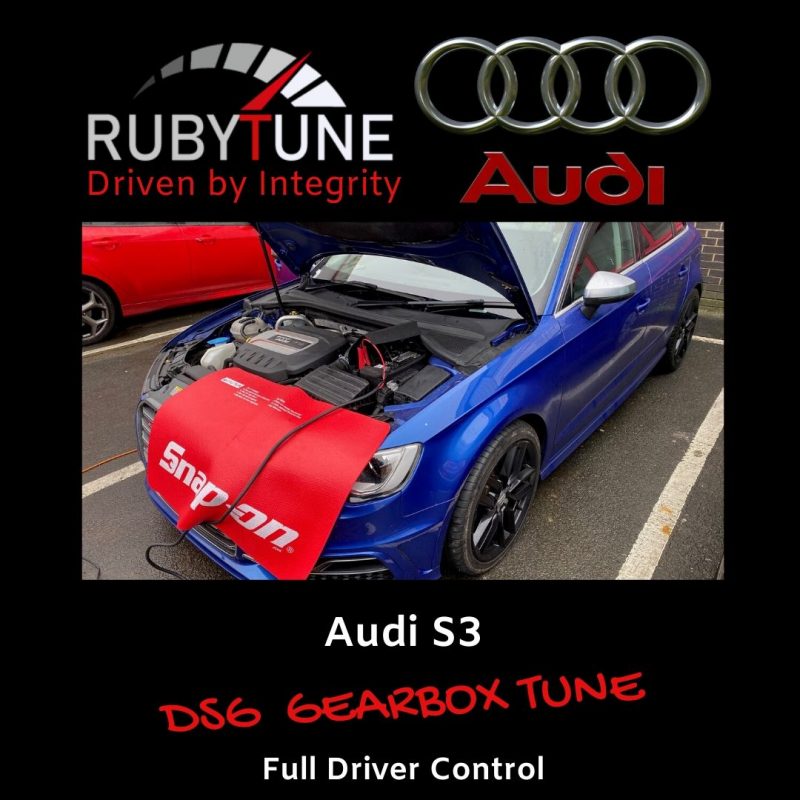 Audi S3 Gearbox Remap
Car is awesome now, much smoother and faster gear changes
Craig Woodcock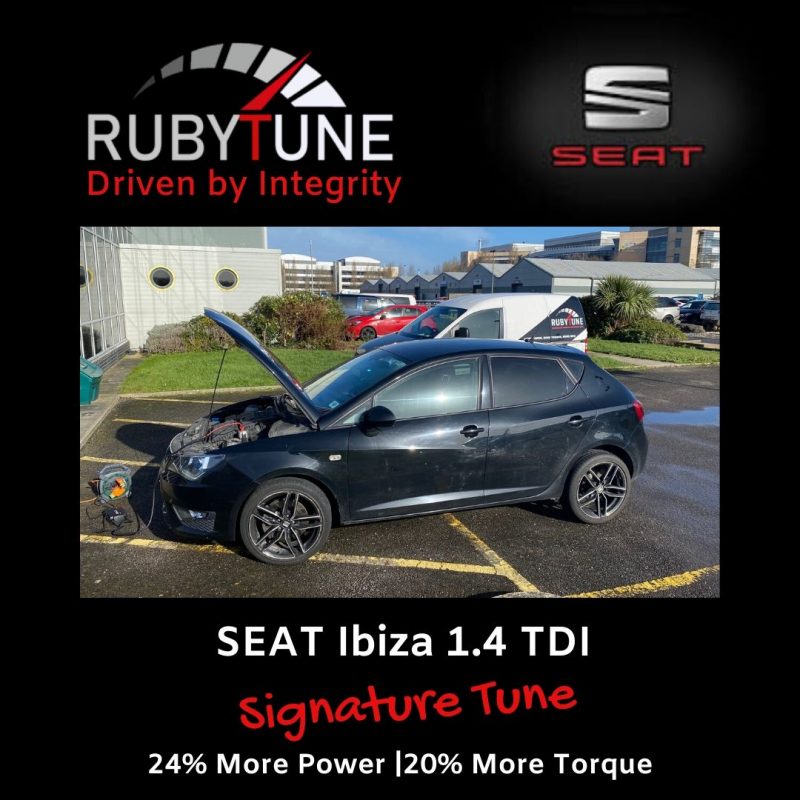 SEAT Ibiza Remap
⭐⭐⭐⭐⭐
Josh Howie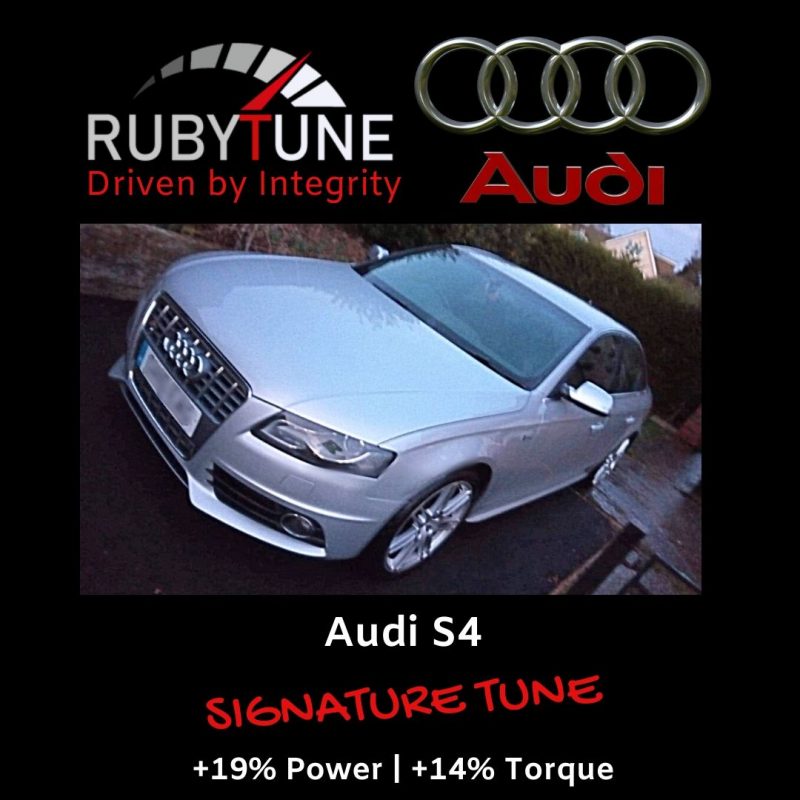 Audi S4 Remap
Outstanding Remap with a professional service to match. Very knowledgeable and excellent value for money, would highly recommend for anyone looking to remap their vehicle to a high standard without a huge price tag. Thank you RubyTune.
Ross Bryant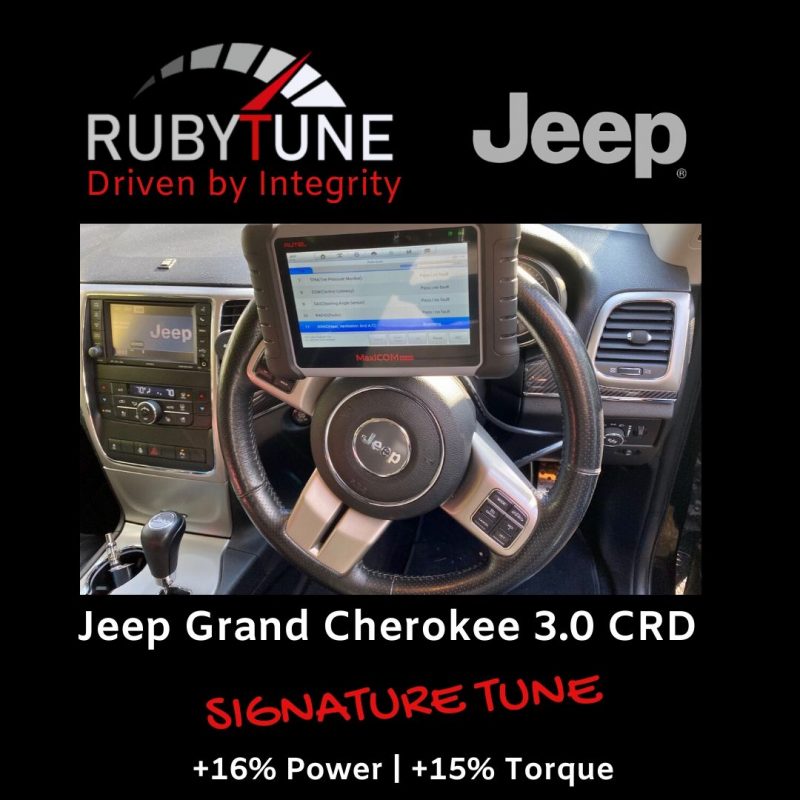 Jeep Grand Cherokee Remap
Turned up bang on time even though i was an hour and a half away from where he lives, professional and quick service. results were brilliant and over £100 less than what i was quoted from companies 5 miles away. I will definitely use again with my next motor!
Tom Burton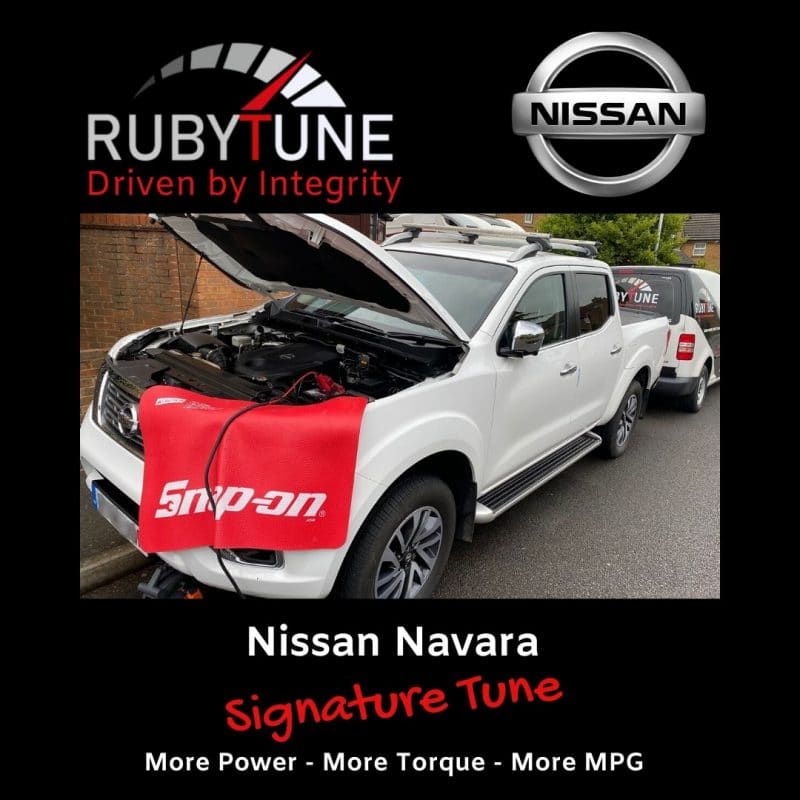 Nissan Navara Remap
Spot On!
Kevin Hughes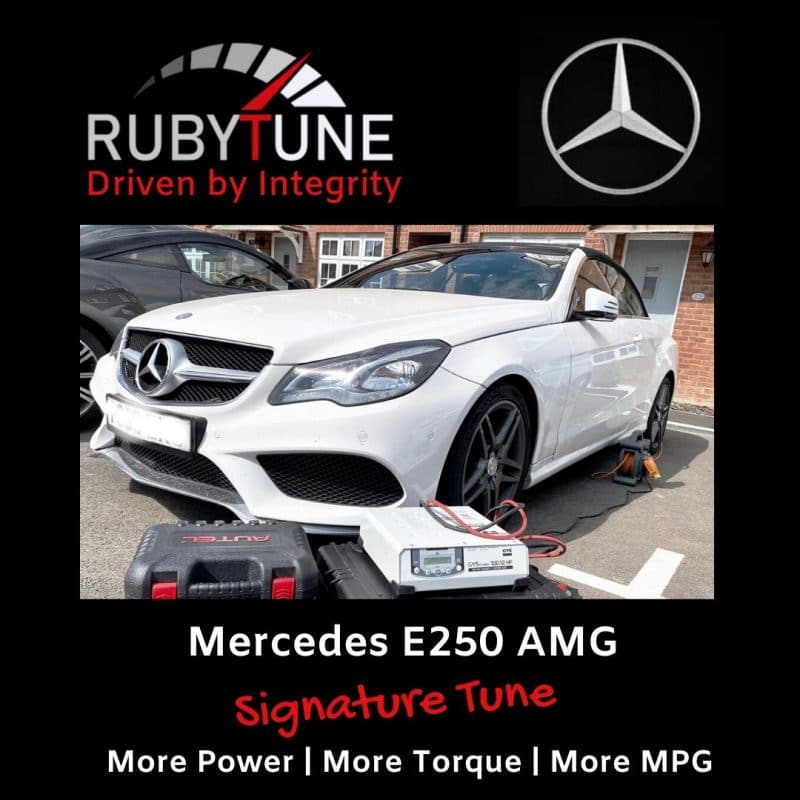 Mercedes E250 AMG Remap
Great Service and WOW Car drives Great!
Gavin Jacobs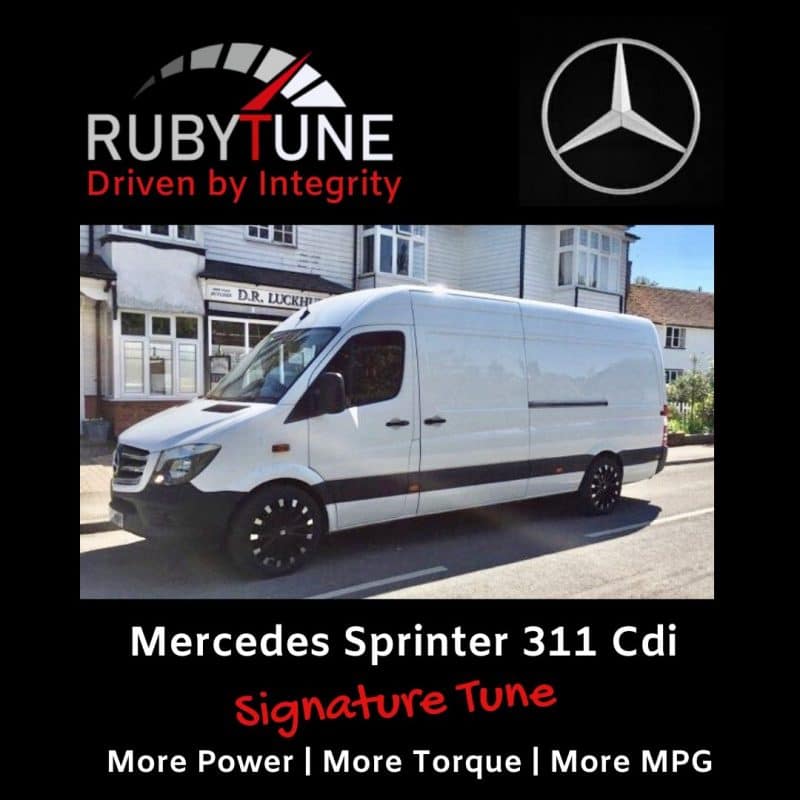 Mercedes Sprinter Remap
The difference is night and day, thankyou!
George Penfold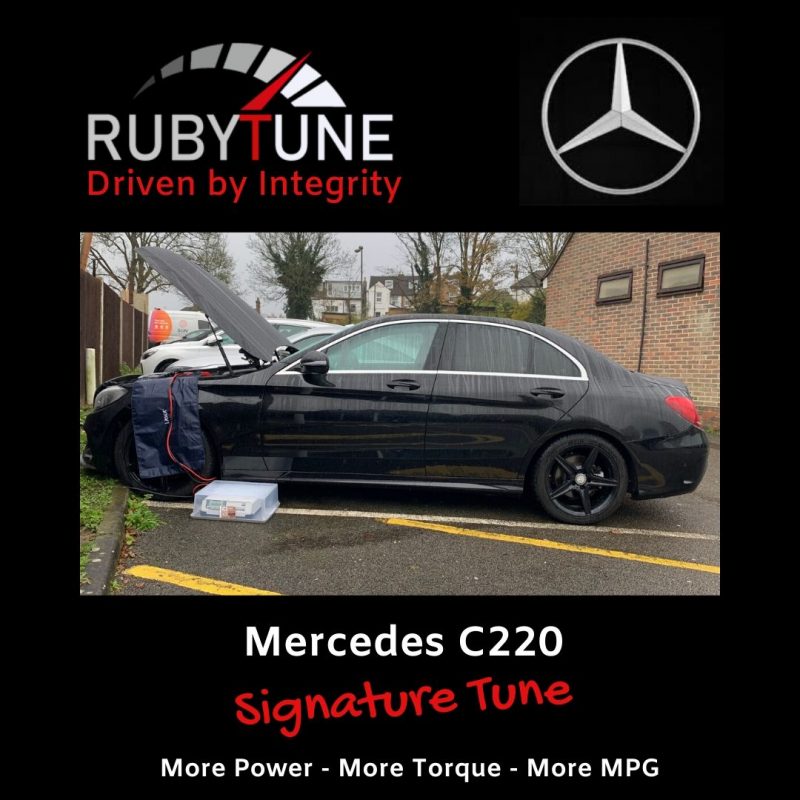 Mercedes C220 Remap
I am very pleased with the service, I would recommend to everyone. Professional person and a completely different car! I want to drive it and I recommend 100% to everyone. Thank you
Krzysztof Ficner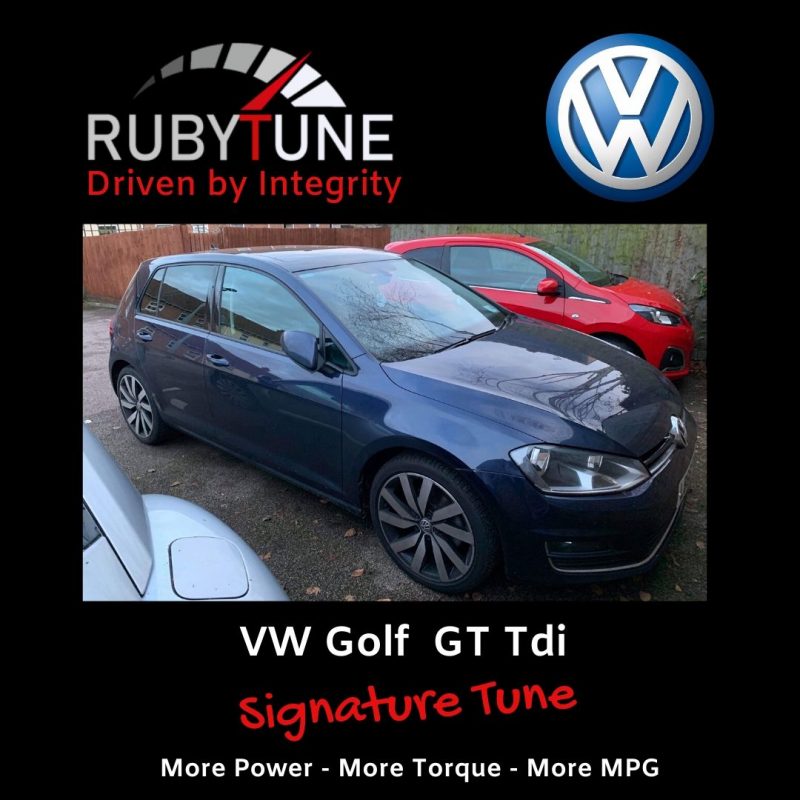 VW Golf GTD Remap
Andy arrived exactly when we'd agreed. Really pleasant to speak to and answer any questions I had. He allowed me to stay and watch what was going on and kept me up to date with the progress of the remap. Once completed, he invited me to test drive the car, wow what a lovely difference. More responsive and nippier than before. I'm not able to comment on the fuel economy as yet as it's too early to tell.
Definitely recommend.
Lee Mays-Ford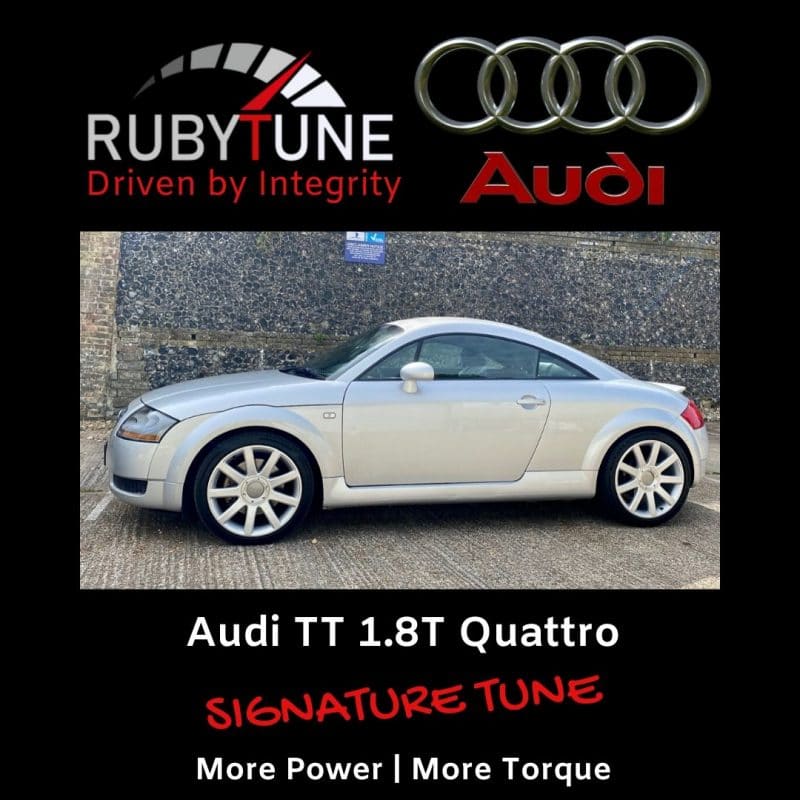 Audi TT Remap
Thank you so much. I took it out today on a long drive and it's a pure dream. It's like a new car. Quick acceleration, better sound, and so much torque. I can't wait to get my upgrades done so I can get a stage 2 remap. Absolutely fantastic service. I highly recommend this company. Thank you. 👍
Daz Newland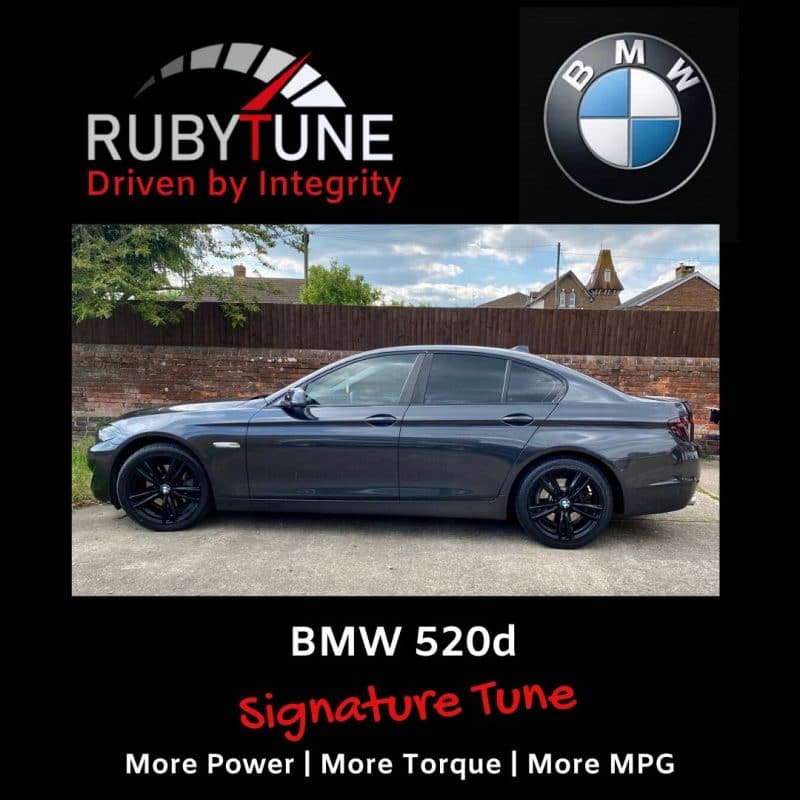 BMW 520d Remap
Thank you very much, Andy, that you come and for your professional job.
Ondrej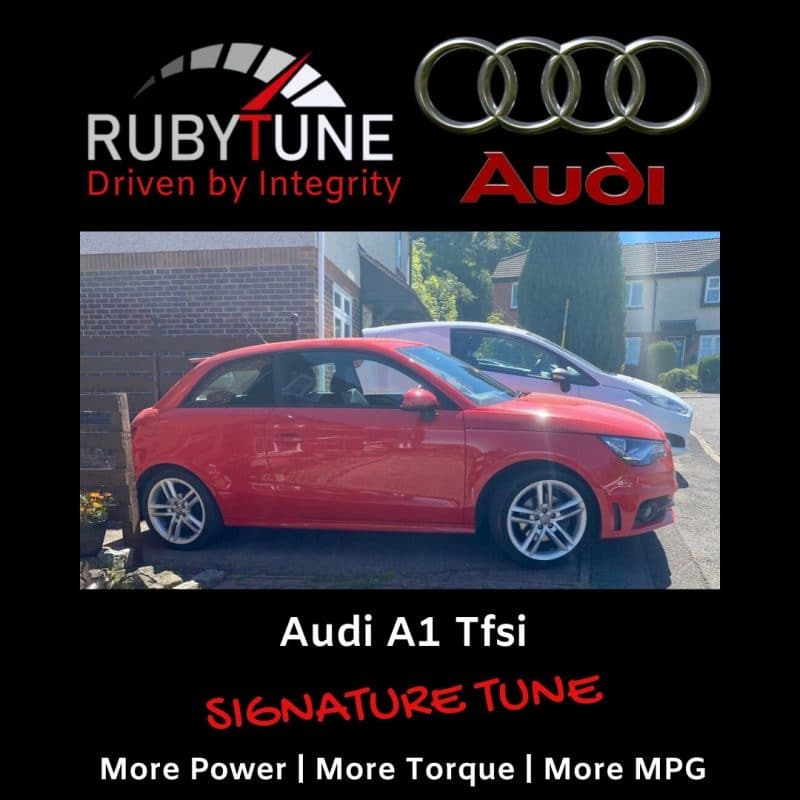 Audi A1 Tfsi Remap
Thank you so much for today, I've just been out in the car and WOW what a massive difference, I'm extremely happy, thank you so much!
Tino Pangrazzi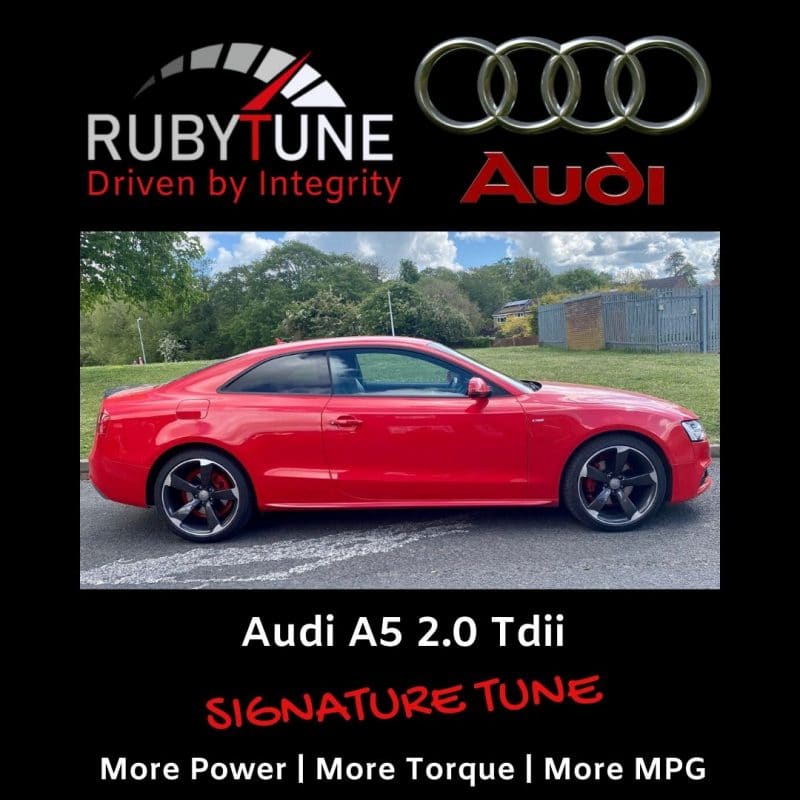 Audi A5 Remap
Many thanks to RubyTune for transforming the way my A5 performs it was lovely to drive before and now the torque is amazing. Thanks to Andy.
Andy Price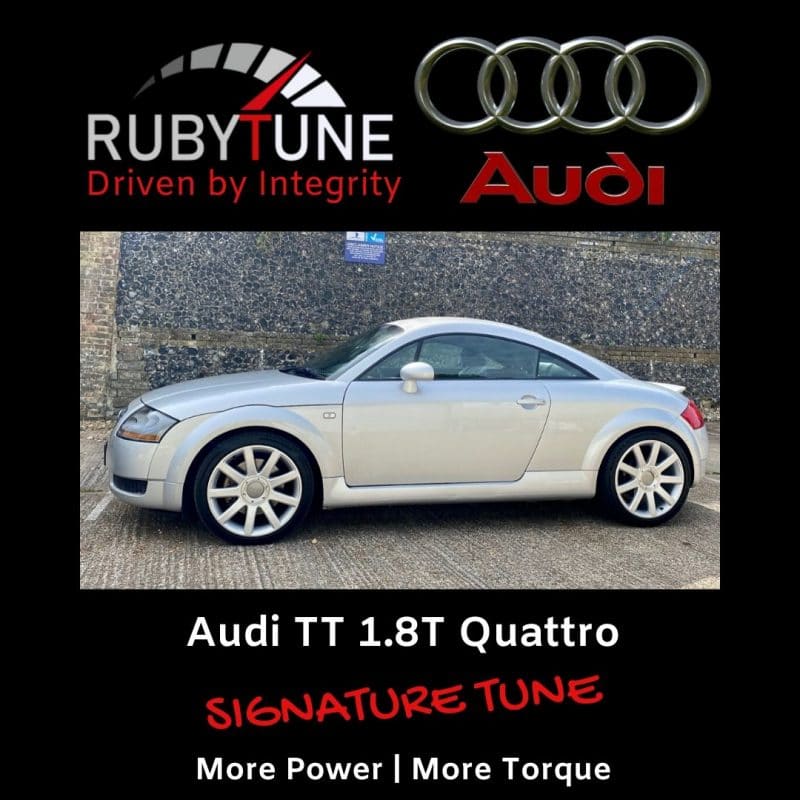 Audi TT Remap
Thank you so much. I took it out today on a long drive and it's a pure dream. It's like a new car. Quick acceleration, better sound, and so much torque. I can't wait to get my upgrades done so I can get a stage 2 remap. Absolutely fantastic service. I highly recommend this company. Thank you. 👍
Daz Newland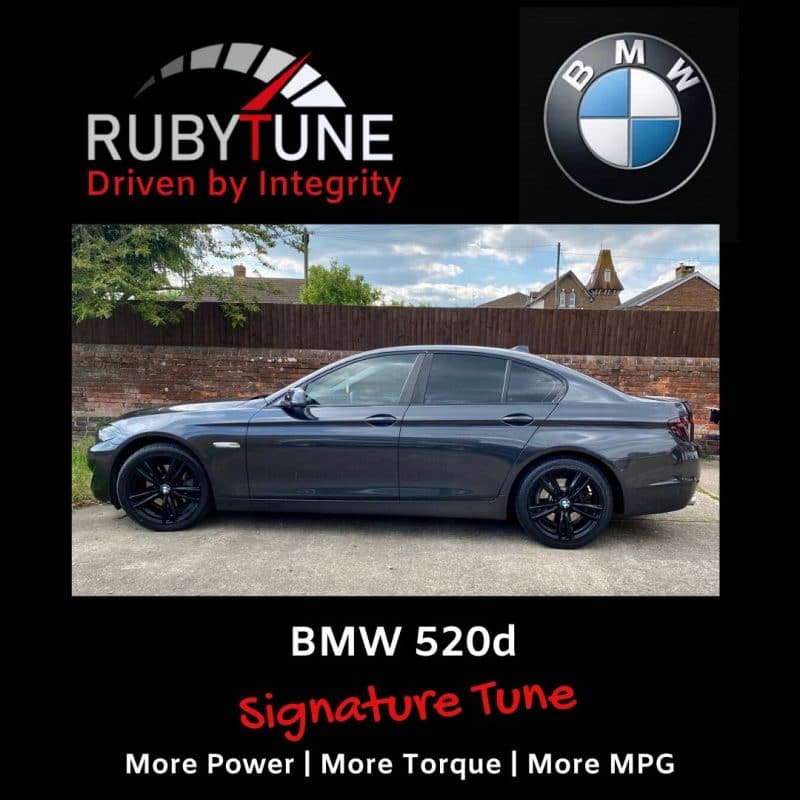 BMW 520d Remap
Thank you very much, Andy, that you come and for your professional job.
Ondrej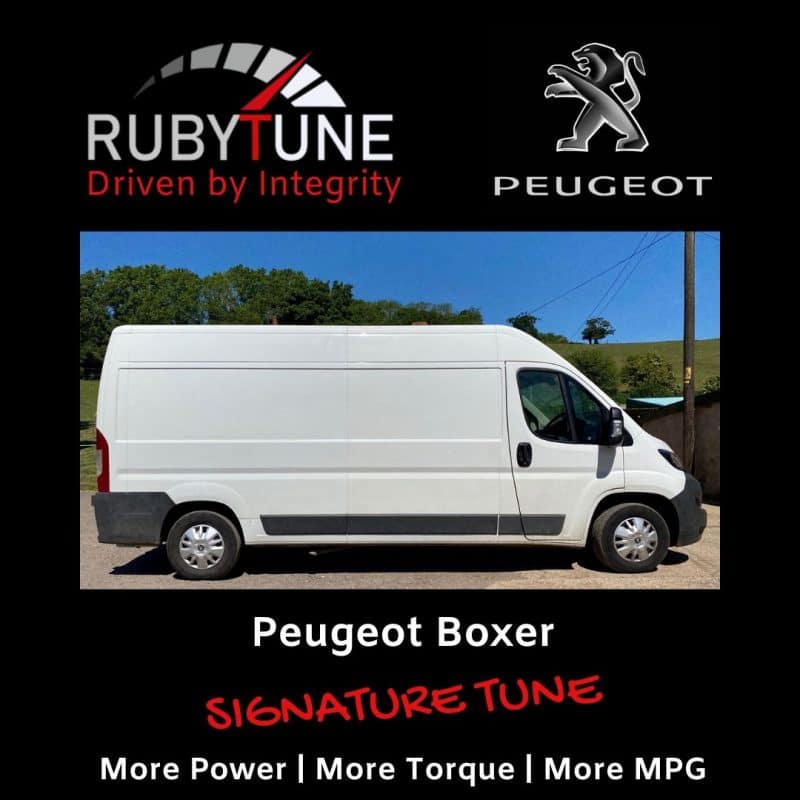 Peugeot Boxer Remap
Andy did a great job with my 2015 Peugeot Boxer 2.2hdi van. He put himself out to solve an issue with the ECU, and even came back a second time to complete the job. Very Very happy with the results and no turbo lag, which is a big bonus. I would totally recommend RubyTune to anyone thinking of twerking their vehicle for better performance! Thanks again..
Chris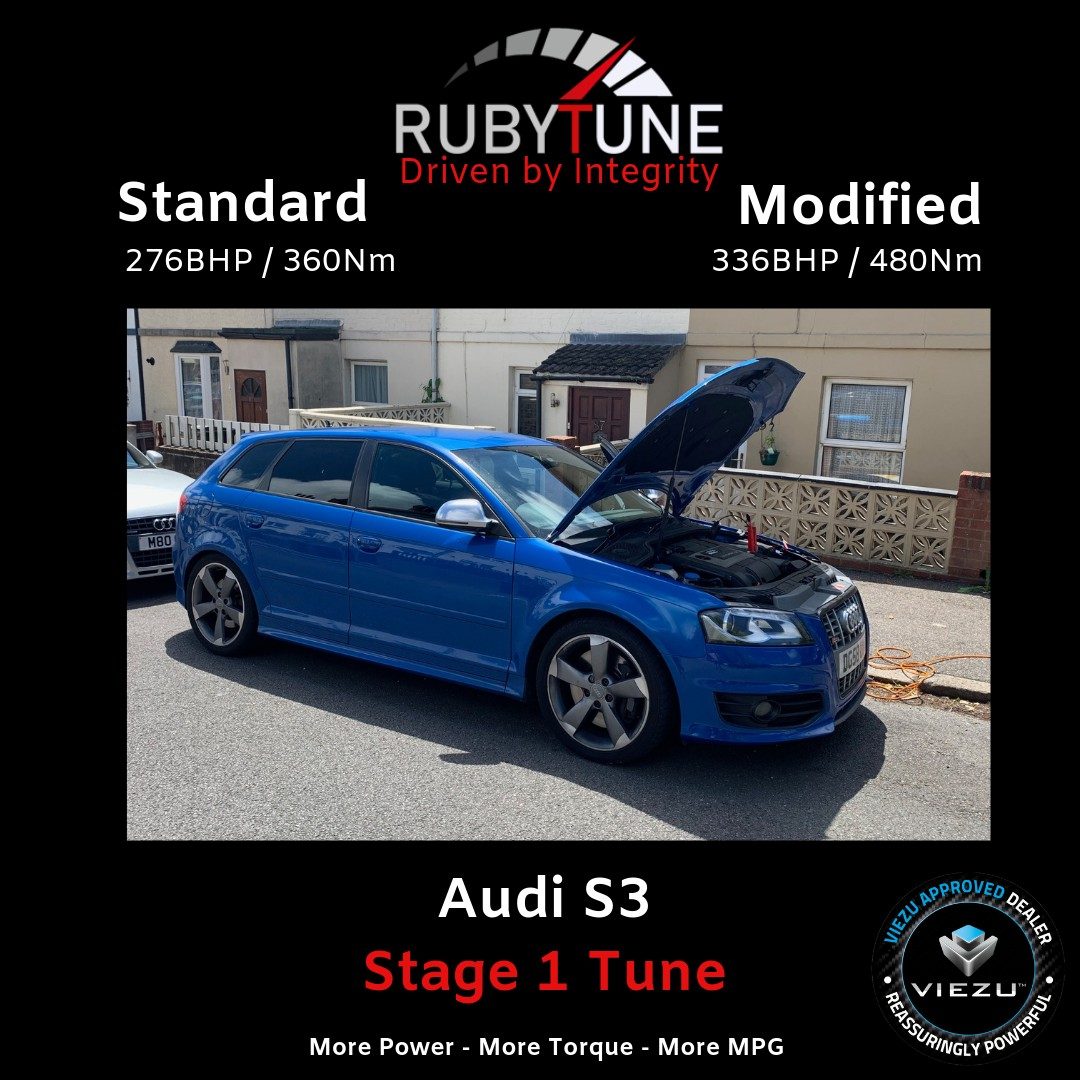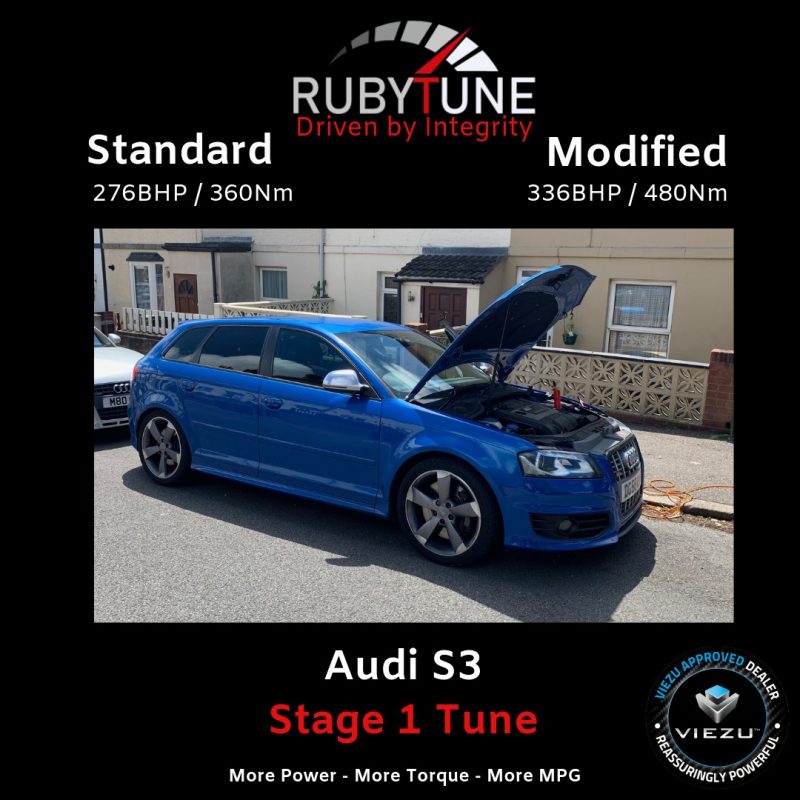 Audi S3 Remap
Very pleased with the results! I would highly recommend anyone looking to get their vehicle remapped to use Andy
Dean Colling-Baugh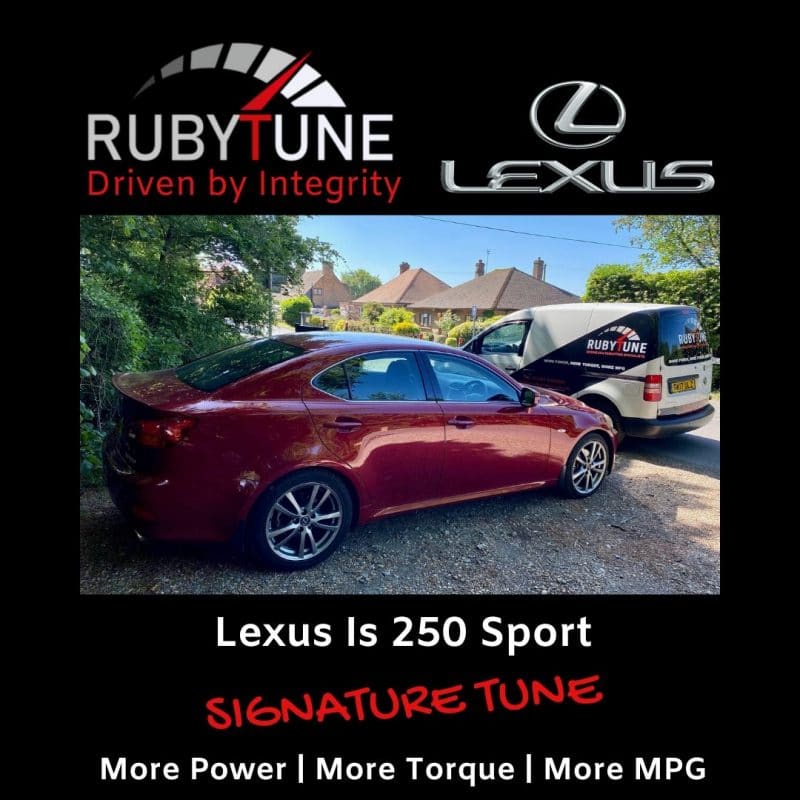 Lexus IS 250 Remap
Turned up on time, very honest and professional, the results were exactly what I expected, the fact that he is mobile and could tune it whilst I was at work made it convenient, he was a pleasure to chat to and I certainly recommend using them.
Jason Hopkins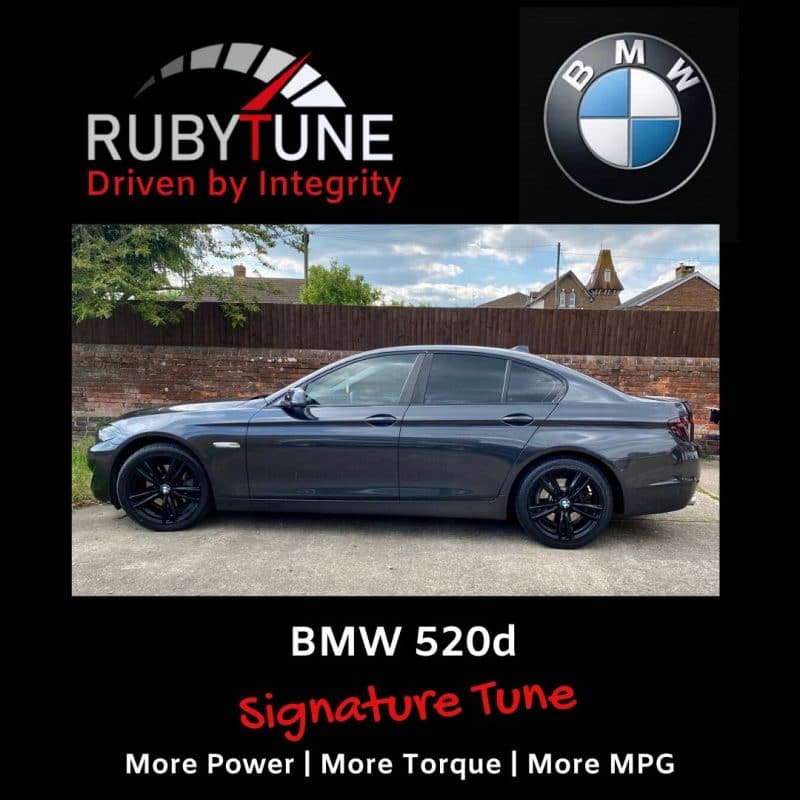 BMW 520d Remap
Thank you very much, Andy, that you come and for your professional job.
Ondrej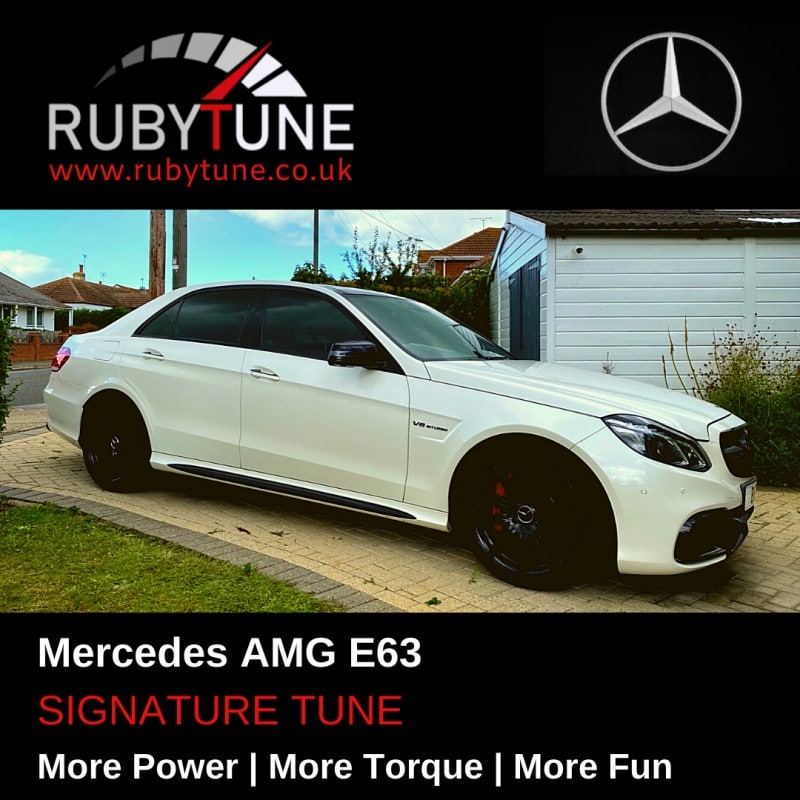 AMG E63 Remap
I was considering a remap for my E63 and finally decided to use RubyTune after reading all of the good reviews.
I was hoping for a slight power increase but am blown away by the result! The car runs smoother than it did before and has a lot more power, it's made a huge difference!
Andy is a nice guy who really knows his cars. I will only ever use RubyTune for remaps in the future.
Jason

Fantastic service. Car feels great. Couldn't recommend them enough.
Had a very nice man turn up and done my remap on a Vauxhall Vectra 2008 CDTI 1.9 diesel told me to test it so I done that what a difference it was like driving a new car it had so much power You wouldn't believe so please use this tuning people to remap your ECU I think you all will be impressed like me the power is outstanding would recommend anyone to have this done by these people thank you very much well satisfied customer will tell my friends
Removed speed limit from my van and added extra power. Fair price for quality service.
Thank you again Andy
The difference that the tune has made is night and day, over the moon with the results and I didn't even need to leave my house. Couldn't ever fault the service that Andy provides. 10/10.
What fantastic results I got from Abarth 500, perfect service! V happy
RubyTune did a great job on my Insignia, car has a noticeable increase in performance and torque. Nice guy and helpful, Cheers!
Andy's a great guy, made such a difference to our struggling Connect. Wouldn't go anywhere else, highly recommend.
Car is a lot more responsive. Good price, really nice guy. He also helped to diagnose a problem I had with my steering wheel controls. Would recommend
Came out today to remap my Audi TT, we found out my car was already tuned he was honest and let me know instead of making out he had done it. Very honest and prompt would highly recommend
Andy is a knowledgable and very welcoming man. Knows what he's talking about and lovely guy to talk to. He mapped my transit and drives a lot nicer now. Will happily use him again in the future. If you're on the fence about a remap or trusting someone to do the work, then just get it done and know you're in safe hands 
Andy came to me today, ahead of our 2pm appointment. And to say I'm thrilled is an understatement. Took as little as 40 mins or so to do my ST. A pleasant and friendly guy. Couldn't recommend enough. Oh and my car is on full power now 🚗💨. Many thanks Andy!
Yes i recommend this guy, is good. Had my Saab 93 aero turbo stage 1 and lambda sensor deleted. Pulls very well masiv difference. Thank you rubytune!
A1 service prompt and and punctual very friendly car it lovely again now having the extra power and torque from the remap cant say enough good things about it
Absolutly brilliant Andy came out this morning to remap one of cars and has done a brilliant job as per recommend. Car feels so much better now then when running just a tuning box. Definatly worth it.
Had my 2.0tdci Insignia mapped today by Andy and got unbelievable gains from the car!He is genuine top guy who is passionate about his work and most importantly knows what his doing.
Completed the job on time and let me test drive once completed before paying
I would highly recommend RubyTune and would use again!
LDV Convoy 90hp and 200nm standard 121hp and 270nm tune done. What a difference and transformation of my van great service payment option and Andy was polite and well just great 👍
Great service Andy turned up the following day from booking easy to talk to and experienced in his line of work, stage 1 remap in my astra GTC gaining around 40 bhp and i can noticeably appreciate more responsive power on the gas and pull through every gear, great work highly recommended
Very quick and satisfying service, car pulls much better then before and would highly recommend RubyTune
Andy turned up early which was a bonus, Top man and I am totally impress with the work he done with my car. Unbelievable improvement in performance. Would recommend to friends and family also to anyone reading this review. 5 star service.
Andy re mapped my jaguar xf today what a difference he has made my car drives so responsive now thank you very much highly recommended very professional servicewell worth a phone call
It does what it says on the tin thanks.
BMW F10 530d remapped absolutely love it !
More BHP 😉
More torque 🙂
Top bloke knows what he is doing
Answered all my questions very knowledgeable and Always got time for his customers
Definitely recommending him to my
Friends  5 stars
Thank You
Wouldn't hesitate to recommend. Remapped my van today and there is a very noticeable difference in torque. Very happy with the results. Thank you
Highly recommended, great service, huge gains on my van, drives like a different van now.
Thank you.
I see a few of these ads and I think 🤔. Called this guy up, he was prompt, knew his facts and knew his trade. He turned up the day he said, done the job and the results were true. My car drives better than before much quicker much better on fuel and it's a dream to drive. His rates are great and has a payment plan if required which we actually preferred as the monthly cost was tiny and hardly any interest. I'm so happy with the results I would honour a recommendation to anyone I knew. I never leave reviews but Andy deserves this. Thanks RubyTune . Neil VW Golf estate from Canterbury 
Had my Audi A5 tuned by Andy he arrived in time explained the process and once done asked me to take vehicle for a test drive, wow the difference was amazing the torque through every gear and the engine response was top quality, the car runs even better now and would advise anyone thinking of doing this use Andy at RubyTune as he is extremely qualified and the work is warranted. Thanks Andy an amazing job .
Professional fast and prompt service, totally trouble-free and all the necessary information is given in detail.
Great work the car now pulls smooth with plenty of torque through all the rev range. I've had remaps before with big-name companies and RubyTune is up there with the best. Thanks again.
Fantastic job! Extremely happy with the professionalism of the fella and mad poke my van has now! These aren't kids with laptops mucking around. Would highly recommend to all!
Had a remap done today by RubyTune, Andy was so good, punctual and knew exactly what he was doing, would highly recommend them to anyone. car is completely transformed
Had my 63 plate Vivaro mapped last Thursday..it only took around an hour I couldn't tell much from the test drive but took it to Cambridge and back towing a small boat over the weekend 300miles ish. It noticeably pulled up hills better and did more than 7mpg (51.7 to be exact) better than I have ever Seen before. I worked it out at around 14% and I was careful before. I am very happy with the improvements made.
Thanks RubyTune
Had mine done last week, lovely job massive improvement on an already good car.
Now you've seen what our customers have to say give us a shout either on Facebook or Rubytuneuk@gmail.com or 07771 514402
Car & Van Engine ECU Remapping Covering the Following Towns and Surrounding Areas – Ashford | Broadstairs | Canterbury | Chatham | Dartford
| Faversham | Folkestone | Hastings |Herne | Hythe | Gillingham | Deal | Dover | Faversham | Kent | Rainham | Rochester | Maidstone | Margate | Medway | Rye | Sheerness | Sheppey | Sittingbourne | Tunbridge | Whitstable